If you are wondering what is Kindle Money Mastery, then look no further. Kindle Money Mastery is a course that teaches you how to make money through the creation, publishing, and distribution of E-Books within the Amazon Platform. And believe it or not, you don't even need to be a good writer to do this.
Kindle Money Mastery Review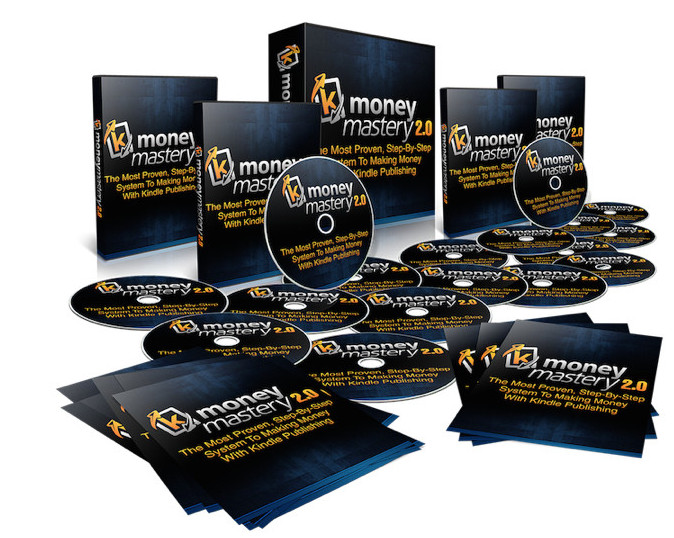 Name of Product: Kindle Money Mastery
Owner of Product: Stefan James Pylarinos
Product Website: https://kmoneymastery.com
Price of Product: $97 and there are Up-Sells
My Score of This Product: 6/10
Overview
So, what is Kindle Money Mastery or K Money Mastery? The K Money Mastery course claims you can be involved in the creation, publishing, and distribution of E-Books on the Amazon Platform even if you are not a good writer. The 'K' stands for Kindle and you will be making money on Amazon by selling these E-Books by reaching out to millions of its users and utilizing Amazon's Kindle Direct Publishing or KDP facility.
It also tells you that if you are a complete beginner at this, you can hire somebody else to write for you, which somehow defeats the purpose, as you will then need to pay somebody to do this.
So basically you will learn how to sell EBooks online whether you or somebody else does all the writing. But once you get into it, you should be making a monthly recurring income. I think the claims that you will be making thousands are not as simple as they make it out to be, but maybe this product is worth a look at.
What Is Included In The Course?
The lessons are a mixture of PDF format and video format and cover quite a lot of information. These are the lesson modules that are included in the K Money Mastery Course.
Lesson 1: Finding A Profitable Niche – This is important as otherwise, your hard work won't sell.
Lesson 2: Keyword Research – Keyword research is part of finding what people are searching for online.
Lesson 3: Creating A Title That Sells – An exciting and relevant title is important as it can convince people to buy your book.
Lesson 4: Design A Cover That Sells – This basically tells you to buy from Fiver. I would have preferred more content on making my own.
Lesson 5: Kindle Book Creation – Also here not enough on how to create an EBook from scratch.
Lesson 6: Preparing Your Book For Publishing – Basically looking at how to edit and format your book.
Lesson 7: Creating A KDP Account – This stands for Kindle Direct Publishing and you create the account on Amazon.
Lesson 8: Publishing Your Book On Kindle – This guides you through the publishing of your book.
Lesson 9: Viewing Your Kindle Book – This is how to view your book after you have published it.
Lesson 10: Getting Amazon Reviews – Could have added more content here, as only include social media.
Lesson 11: Marketing Your Book On KDP Select – Lets you in on how you can advertise on the platform for free.
Lesson 12: Using Twitter & Facebook To Promote Your Book – A basic run-through, but to work you need lots of followers.
Lesson 13: Additional Book Promotion Strategies – A brief explanation on other strategies including blogging. Could have gone into more detail here.
Lesson 14: Boosting Your Amazon Keyword Rankings – I didn't see much point in boosting Amazon Keyword Rankings!
Lesson 15: Setting Up Your Amazon Author Central Account – How to set up your author pen name.
Lesson 16: Monetizing Your Kindle Book – More marketing strategies for getting your book out there.
Lesson 17: Creating A Series Of Books & Monetizing The Back-End – This is if you want to create a series of books and link them to one another.
Lesson 18: Dealing With Negative Reviews – Unfortunately there will always be negative reviews, and you need to know how to deal with them.
Lesson 19: Scaling Up Your Kindle Books And Making More Money – Obviously the more books you get out there the more money you are going to make in the long run.
Lesson 20: How To Make Your Books Profitable Long-Term – This part is about promoting other things within your books to make more profits. Similar to affiliate marketing.
Lesson 21: How To Track, Manage & Optimize Your Kindle Books – This section I feel could have been elaborated on a bit more.
Who Is K Money Mastery For?
I would say this program is suitable for people who are looking to make some legitimate money online and who have aspirations to write books or manage the writing of books.
Although you can make money with this program, and Amazon is a well-known international company for selling your products on, just remember that Kindle Books sell for a couple of cents to a couple of bucks on average, so you will need to sell a lot of them to make any worthwhile amount.
You will obviously need a very successful marketing campaign to reach the earnings that the course says you will make.
Never the less, the training is great and for anyone who would like to begin publishing online, this is a great way to get started.
If you want to make a lot of money it will take time and you will need to put a lot of books out there for sale.
Pros And Cons
Pros:
For everything that you get within the course, the price is pretty reasonable.
There is a money-back guarantee.
Quite a thorough course, which covers just about everything you need to know about launching EBooks online.
Great bonuses included. (See Below)
Cons:
Customer support and help are not included in these courses.
The part where you create your own EBook part of the course could be broader. I found much more attention was given to marketing the finished product rather than the creation of the EBook.
If you want to learn more about the creation process you need to purchase one of upsells it looks like, but I didn't purchase this.
Claims of making thousands after releasing your first book may be a bit exaggerated.
What Are The Upsells?
There are three upsells, which I didn't take on, mainly because my focus is on affiliate marketing and not on writing ebooks, but these were offered:
Full Disclosure Membership
This will cost $47 a month, and you will be offered further training.
I couldn't find any reviews online from anyone who had taken this membership, and I thought that considering that I am not going to publish EBooks full time there was no point in taking them up on this upsell.
The Kindle Virtual Assistant Training Program
Although virtual assistants can offer a wide range of help, there are other places you can go to hire a virtual assistant a lot cheaper than the $197 that they are asking for this upsell.
Write A Book In 24 Hours
For the price of $17, I would say this is the only Up Sell here that may be worth the money spent.
In the initial training, a lot of the book creation is put to outsourcing on platforms such as fiverr.com but if you consider yourself a relatively good writer, then this course will probably benefit you as you can save a packet writing the content yourself.
I was a bit skeptical though at the 24 hours part as I don't know many people who can write a book so quickly.
Other Bonuses
He offers these bonus lessons for buying his course, and everyone loves extra bonuses.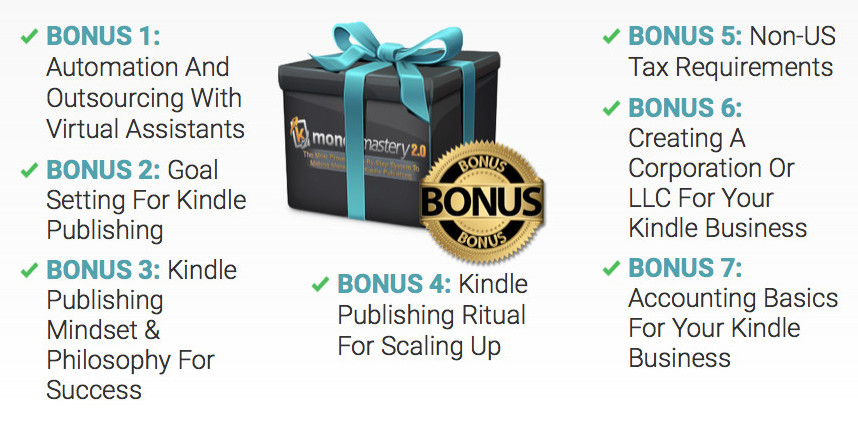 Is K Money Mastery A Scam?
No definitely not as they do provide a good training course as promised.
Is K Money Mastery Worth Getting?
If you want to learn how to publish your own EBooks, then go for it, as the course is going to help you a lot to get going. You may find some of the information a little outdated, but all in all the content is very useful for writers.
The training is set out well and is easy to follow.
If you are just getting started, I would recommend writing your own book rather than outsourcing. Outsourcing can bring your costs up, and if you write your own book you will learn a lot more and get more confidence to do it again and again.
Who Is Stefan Pylarinos?
Stefan Pylarinos, who is the creator of this course is a well-known online marketer with a following of over 700 thousand people on his YouTube Channel.
His blog is called Product Life Mastery and you can read more about Stefan here.
Conclusion
All in all the course is great for beginners wishing to learn how to publish their books on Amazon. I hope you now better understand what is Kindle Money Mastery and whether or not it will benefit you.
But like anything, you are not going to become rich with your first book, unless you are very good, and it will take time to build up your business, just like any other business.
As I am building a sustainable business in affiliate marketing, and most of my extra time is taken up with this pursuit, I will not be writing a load of books in the near future, but it was fun to learn something new.
 554 total views,  1 views today