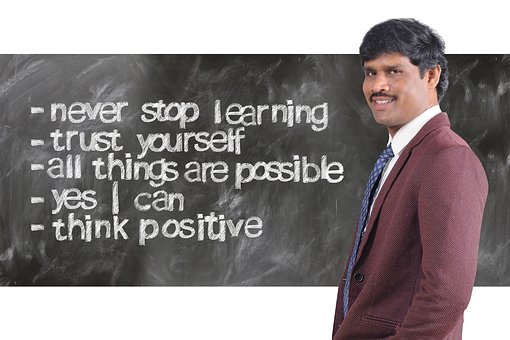 With everyone chanting be positive at you all the time, have you ever thought to yourself 'but how to be positive is just illuding me.'
Psychologist Sonja Lyubomirsky gave eight suggestions on how to be positive and how to live more positively in an article that appeared in The Times in 2005.
They included:
Count your blessings
Do something good
Take delight in the gifts and blessings that life offer to you
Thank someone
Nurture your body
Learn to forgive
Invest time and energy in family and friends
Learn to reduce stress and cope with ordeals.
So if you want to focus on how to be positive, try working on this eight-point plan. Happiness and positivity cannot fail to grow in your life if you follow these guidelines.
Over a period of ten years, a group of Tibetan monks were monitored by a brain-scanner while they deliberately focused on positive things.
At the end of the ten years, their brain patterns, which had initially shown images of moderate well-being, now showed persistent images of exceptional joy. Hence, it is possible to instil positive thoughts and a positive attitude into your brain over time.
How to be positive is not something that just happens, its something that we have to work on, until it becomes a habit.
Positivity and joy are always choices. If we apply joy to our lives, it is possible for every one of us to live joyfully.
Choose to be more positive right now because a positive attitude causes a chain reaction that culminates in positive thoughts and events.
It's a spark that delivers spectacular results.
I saw a lovely quote the other day. It said:
"To laugh often and much
to win the respect of intelligent people
and affection of children
to earn the appreciation of honest critics
and endure the betrayal of false friends
to appreciate the beauty
to find the best in others
to leave the world a bit better
whether by a healthy child
a garden patch or redeemed social condition
to know even one life has breathed easier
because you have lived."
Sometimes life isn't all about money and achievements. Afterall at the end of it, you can't take any of it with you, can you?
Life is about spending time with loved ones. Eventually, you will discover that your relationships are the one thing that adds value to your life. So it is actually more important in a way to work hard on your relationships and not be so focused on working on your bank balance.
Try to do things you enjoy and find fulfilling on a daily basis and appreciate all your blessings. If you are doing this how to be positive should be no problem at all.
If you want to make a success of your own life, work on your relationships, be enthusiastic, prepare to preserve and know God in your plans for success.
For more motivational reading, click here.