If you are a user of safelists to advertise, you will want to spend your time wisely and only use the most active best safelist mailers.
There are literally hundreds of thousands of these sites, but many are inactive, or the admin doesn't have the time to run them properly.
To be successful with safelists, you need to be consistent and send mail regularly.  It is all about the numbers and the more hits you can get to your website the better you will do.
I used to use SL Genie to save me time when using safelists, and in that way, I can belong to many different safelists and send out emails at the speed of lightning.  However, these are the top-performing ones that I belong to, and some of them are not listed on SL Genie.
I now tend to use Referral Frenzy a lot more as I find it is easier and faster to use. However, some of my favorite sites are also missing from this platform.
10 Of The Best Safelist Mailers
Safelist Number 1:
This safelist is run by Debbie Penner.  She is the original creator of  The 10K Challenge which was a very popular program a few years ago. She also runs a couple of other good advertising sites, but my favorite of hers is still Simple Safelist.
This safelist encourages people to upgrade and join all the safelists on the downline builder.  I have made over $100 on this site, most of it just after it launched, but it is still delivering good traffic for me.
Read my Simple Safelist Review here.
Update: on recently visiting this site, I see it had a revamp and doesn't look as good as it used to. The downline builder and the plan has disappeared and this was the reason I had this site at the top of the list. I have reason to believe that this site has been bought by new owners. I will have to use this site some more to determine whether it still qualifies to be on my best safelist mailers list.
Safelist Number 2:

I have been a paid member of Viral Nugget for a while now, and I enjoy the fact that this site is still really active, and I get a lot of opens for each mail that I send out.
Safelist Number 3:
What I love about List Surfing, is the fact that you get advertising and free visits to your website without having to spend hours clicking for your credits.  The only thing you need to do is open 5 emails a month, and surf 50 sites to keep active, which takes me only 20 minutes a month.  The only drawback here is remembering to do it.
Safelist Number 4:
This is a great site for branding yourself. Once again you can read my Bweeble review by clicking here.
Safelist Number 5:
This is a safelist with a difference.  Not only can you send out email ads, but you can also offer incentives to members to join your MLM type business.  It's a great way to get new referrals to try what you are offering.
Safelist Number 6:
I have belonged to this site for years, and it has even gotten me some commissions.  The upgrade rate for this site is quite high, as it is well known and the advertising is responsive.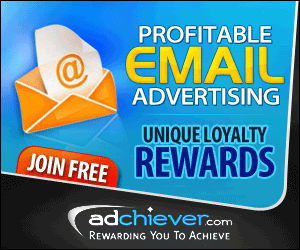 Safelist Number 7:
This is an old favorite of mine.  It is an old fashioned site, but easy to navigate and it still brings me some great advertising on my Founder Member Account.
Safelist Number 8:
This site has a somewhat spammy look to it, but for some reason, it delivers one of the best ratios of click-throughs.  If you have time you can also enter the competitions they offer, as well as take advantage of all the incentive bonuses.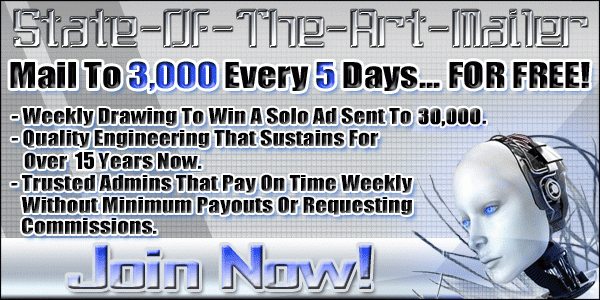 Safelist Number 9:
This one is easy to use, simple and it delivers me great click-through results.

Safelist Number 10:
European Safelist has been going for a long time and has a lot of members that keep the site active.  I have also been a member here for years, and it also has a great click-through rate.



Well, that is it for my best safelist mailers folks.
Please note that I don't think that anyone can make a full-time income from any of these sites, no matter what they claim.
If you want to build a long term sustainable business then I recommend looking at doing the following……
Please feel free to leave your comments below.