In this post, I am going to look at the easiest way to learn affiliate marketing online, as it is not rocket science as some people make it out to be. It's simply a matter of learning each day and applying what you learn into your business.
What Is Affiliate Marketing?
If you are not sure what affiliate marketing is, then you are obviously new to the concept of working online.
Affiliate Marketing is something that everyone can learn how to do, and at the same time gain financial independence over time. There is nothing more liberating than being able to produce your own salary each month.
Successful affiliate marketers have simply learnt how to take products and promote them online. If they manage to sell that product, then they get a percentage of the sale in the form of a commission.
The products that you sell are normally other peoples products and you need never worry about shipping or processing payments which makes this model of making money even more appealing.
You also never have to cold call or sell to your friends and family again. You use your website as a so called shop from which you sell your goods worldwide.
Being an affiliate marketer means having the knowledge to build out a website, use search engine optimization techniques to get organic traffic from the search engines and an affiliate marketer must know how to monetize a website so that in the end money is made.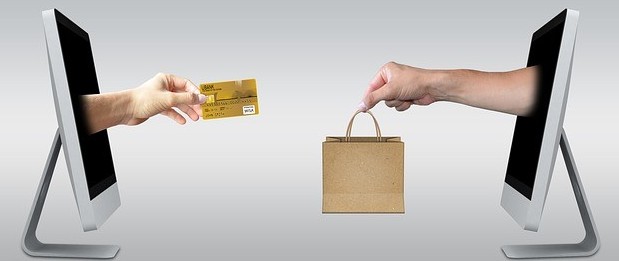 Who Should Be Doing Affiliate Marketing?
Anybody who wants to earn extra money to either subsidise his salary or even fire his boss can learn this worthwhile skill.
Even college students who are looking for ways to make extra cash can do this.
I even know of pensioners who are getting a whole new lease on life by learning these computer skills that were foreign to them in the past.
With the right training, anybody can do this. The only thing holding you back is your work ethic.
If any of the following applies to you, maybe you should look into trying to learn affiliate marketing online:
If you are willing to give up a few hours of watching TV every week to build your business, go for it.
If you are willing to treat your online business as a business and not a hobby, you will be successful.
If you are willing to put lots of work into building out a website and be prepared to wait a few months before expecting to see results or monetary reward.
If you love writing, you will enjoy this sort of work. If you don't you can hire someone to do it for you, but this can be expensive in the beginning when you have no traffic yet.
Do you have a hobby that you would like to share with the world?
If you are a creative person who likes to design and do projects, then you will enjoy affiliate marketing.
How To Get Started
The quickest way to get started, if you know what type of products you want to sell already is to simply go and build your website right here.
You can start for free.
Think of something you enjoy doing and make your website about that. If you do a website about something you are passionate about, you will be more motivated to keep building it, as there is nothing worse than trying to write about something that you know nothing about.
If you want a rundown on how to build your website using the form above, I have explained here how to set up your first free website.
I Have My Website Set Up, Now What?
Ok, now that you have set up your WordPress website, either using the instructions above or using your own domain and hosting, now it is time for the fun to start.
You can start adding content to your site, and you can perhaps start with a personal post about you and what your aims and goals are for your website.
If you plan to turn your website into a business you will need to get your affiliate disclosure page and your privacy policy pages set up. If you are not sure how to do this you are welcome to use mine as a basis. You will find them in the side bar of this website.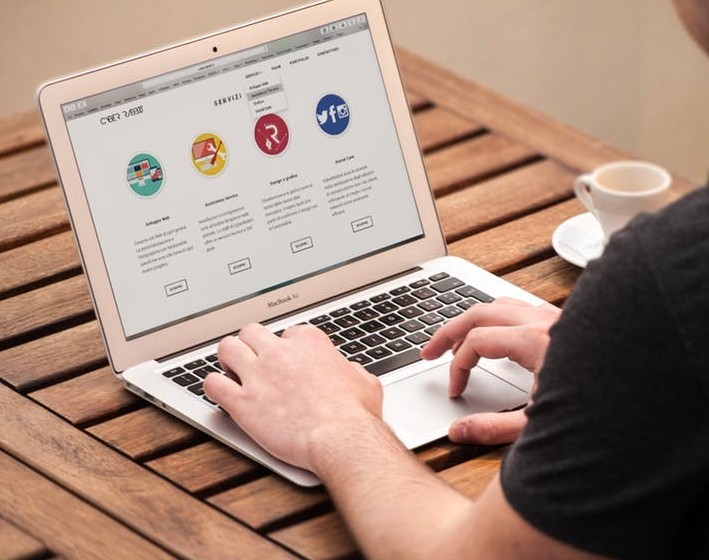 The aim, once you have your website set up, is to add helpful content to it as often as you can. Make sure that you write high-quality content in your own style that is aimed at helping people in the niche that you have chosen.
You can do keyword research to find out what types of questions people in your niche are looking for. If you are not sure where to start with this process, you can read all about how to do keyword research right here.
I use Jaaxy to do all my keyword research as it saves me so much time and I can spend more time on generating content for my website, instead of doing this tedious but necessary task.
Each time you write a post, make sure that you do your keyword research first, then take the keyword of choice and write your article around that topic, making sure to include the keyword a couple of times within the article, especially in the title, the first and last paragraph and somewhere in the middle.
If your keyword is a question, make sure that you answer that question fully within your article.
Once you have at least ten good quality articles on your site, it is time to look at becoming an affiliate for the product you want to sell.
There are many of them and all you need to do is Google to find some relating to your niche. Amazon is a great one because they sell everything under the sun, but there are others such as ClickBank, Share-a-Sale, Commission Junction and many more you can look at.
Make sure you are getting traffic to your website before you start selling for someone as most places will look at your website before approving you. Amazon also gives you 90 days to get your first sale, or they suspend you.
Where Can I Learn Affiliate Marketing Online?
I have learnt most of what I know through Wealthy Affiliate.
I was lucky enough to join over four years ago, and since then my websites have gone from strength to strength.
If you want to learn affiliate marketing online, then Wealthy Affiliate is the place to be. You can read up more about my journey with this platform here.
You can join free and host up to two websites on their platform. As a free member you will get the first ten lessons all about how to get going with your website and learn affiliate marketing online in a clear and concise manner.
The other option is to use Google and find out what other successful affiliate marketers are doing, but beware as there is a lot of false and outdated information out there.
If you have any questions about Affiliate Marketing, feel free to drop a comment below.
404 total views, 1 views today