Why waste time when you can be your own boss.  For those who seek success, entrepreneurship is the answer.  Let us look at some of the qualities successful entrepreneurs have.
Successful entrepreneurs are empowered by determination and guts thus eliminating the chances of failure.  They have strong mindsets and strong work ethics.  Here are some examples of 5 great entrepreneurs, who started out small and ended up being millionaires.
Oprah Winfrey
At the tender age of 19, Oprah started her anchoring career for a TV station situated in Nashville, Tennessee.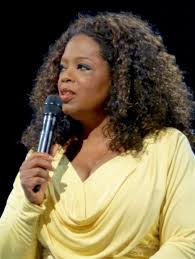 From there, she pursued her dream and travelled to Chicago.
Not more than a month later, The Oprah Winfrey Show was born and talk shows were never the same again.
Surpassing other local networks, it was tagged as one of the best talk shows on national television.
Aside from being a host, Oprah founded Harpo, Inc. and O, The Oprah Magazine.
Bill Gates
As a billionaire dropout not finishing his education during his junior year at Harvard university, Gates is considered one of the most famous individuals of our time.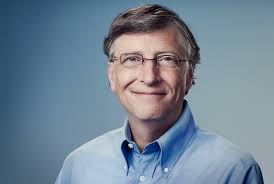 With the vision of personal computers emerging out of the mainstream, he teamed up with his colleague, Paul Allen who also studied at Harvard. Together, they left the university in exchange for a dream that led them both to their multi-billion dollar business, Microsoft Corporation.
Walt Disney
Snow White, Cinderella, Sleeping Beauty, Beauty and the Beast, Pinocchio, Fantasia…need I say more?
The man behind the world's most famous mouse used to be a Red Cross volunteer during World War I.
With his talent as a cartoonist, Disney made his 1st debut with Plane Crazy, introducing our beloved black and white mouse, Mickey. Riding with the flow of Hollywood revolution, he advanced from a silent cartoon to a talking Mickey Mouse.
Then everything followed. His enthusiasm made him sit on top of Disneyland garnering 26 Oscars.
Sam Walton
Does Walmart and Sam's Club ring a bell? Thanks to the undying loyalty of Sam Walton to achieving a retail business not benefiting only himself but also his fellow Americans, everyone can live like everyone else.
Born to one of the wealthiest families, Walton pioneered the retailing business by putting up stores that reached the whole of America like a caravan. Thus, he was recognized as one of the most influential people chosen among many by Time Magazine.
Ray Kroc
Mr Hamburger guy here who once made a living as a milkshake man envisioned a fast food company that can deliver quality service in the name of chow time.
The rapid proliferation of McDonald's franchises which were of reasonable costs generated massive income. Seeing this burger phenomena eat its way through, Kroc remained afloat with the priority of offering food and service perfection to customers worldwide.
Qualities Of A Successful Entrepreneur
As evidence, these renowned entrepreneurs above made everything possible just by living up to their dream of becoming someone everybody could appreciate and look up to.
Passion is the most significant characteristic that every entrepreneur has, and for obvious reasons. You need to be passionate about what you do in order to succeed. If you don't enjoy what you do, you won't want to work on it every day.
The other quality successful entrepreneurs have in common is a strong work ethic. While we are all relaxing watching TV at night, guess what they are doing differently.
Successful entrepreneurs have strong people skills, they are determined and competitive.
They are also creative and have strong people skills.
Successful entrepreneurs are self-starters and have open minds to new ideas and concepts.
They have normally started from scratch and ended up being self-made in the end without waiting for someone to push them there.
They are also usually natural leaders.
Most entrepreneurs have failed over and over before they have succeeded, so there is no reason to be scared of failure.
So, if you have these qualities, you too could be an entrepreneur and a successful entrepreneur at that.
Point is, when you dream, dream big, really big.