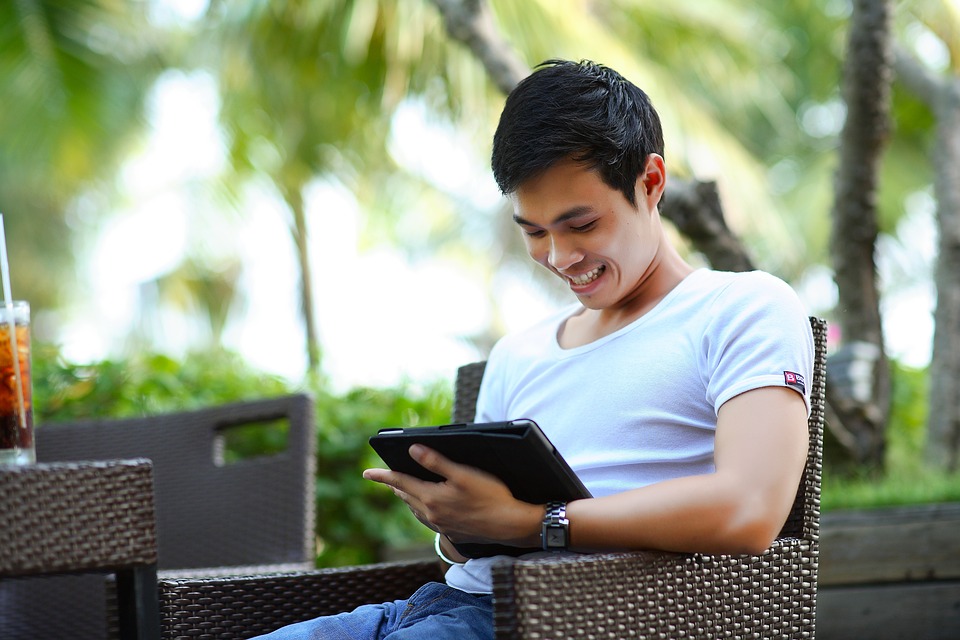 If you are wondering how to make money writing articles, believe it or not, this is how a lot of people are making full-time incomes.
I don't know any online business owner that doesn't need quality *articles* for something or another……..
How To Make Money Writing Articles
Money can be made writing online articles in the following ways:
It could be articles to send to your email list.
It could be articles for your blog visitors.
It could even be in the form of articles that you plan on turning into videos.
Or you could write articles for others and get paid.
Not to mention the fact that you can make EASY money just by consistently submitting fresh new articles to your blog, to article directories, and to your youtube channel…
I make money writing articles by blogging and this is my number one recommendation if you want to succeed with affiliate marketing.
Literally, if you simply write fresh content, the cash will follow if you're consistent.  Consistency, of course, is the BIG SECRET on how to make money writing articles.
The bottom line – you simply need quality content to fuel your online business and make more money!
What Exactly is Article Marketing?
Article marketing has been around for years, but when you use it in conjunction with affiliate marketing, it is one of the easiest ways to make money online.
Best of all you don't need to break the bank to do it, as there are so many free tools available online. If you write articles for your blog, you can also promote products and write reviews on your blog for products. If somebody buys one of these products, you get a commission, and this is what affiliate marketing is all about.
To start with Affiliate Marketing you will need:
Once you have decided on a niche topic for your website, you will need to do some keyword research to see what your customers are looking for. The keywords that are good to use on your site are those that have low competition, and high search volume. It is a good idea to find 5 to 20 good keywords related to the same topic that you can write about.
Now use these keywords to write articles for your site. Once you have a few articles on your website, find some products to promote. Whatever your website is about, there will always be relevant products to sell. Just Google affiliate companies for…… whatever you are selling.
How to make money writing online articles is a game of numbers. The more articles your submit, the more money you will earn. But every product is not going to be a winner. Some will do well, some will not. So try testing a new product every week putting up 5 to 10 focused articles each time.

That is all there is to it. This may seem too good to be true, but it really does work. It will take some work and time for money to start rolling in on a regular basis but the magic of this method is that once you write a money making article it will generate residual income for months and maybe even years to come, without you having to put any work or money into it.
So I'd like to share two ways to get all the quality article content ideas you could ever want.
Tip Number 1:
Compile a list of "hot tips" using your keyword list to create your article! This is the fastest way that I know of creating your own unique articles, even if you aren't a great writer.
Simply come up with a hot topic headline such as:
"5 Ways To Get Free Facebook Traffic"
"8 Ways To Sell A Product"
"7 Ways To Increase Your Conversions"
…etc.
From there, you search Google to find information relating to your headline. For example, if your article is called "8 Ways To Sell A Product," simply Google 'best ways to sell something.'
Once you find a good article, read it and jot down notes and keywords. Once you have read several different sources, start writing, ideally from memory, so you are not copying anybody else.
Finish up your article with a call to action. Either let your reader know how they can get updates to your upcoming content or ask them to make a comment, or even click a link. It is always great to have a link somewhere on your page to another article somewhere else on your website with relevant content to what your reader is reading about.
Once you have become comfortable with this method, you can use your expertise to offer to write articles for others through Fiverr.com or even WarriorForum.com and get paid for your services. This is another avenue that you can branch out into on how to make money writing articles.
Tip Number 2:
If you really suck at writing articles, you can always opt for private label articles.
You can use these articles as is (although I wouldn't recommend that) or rewrite them to give them your own unique spin.
So you can literally have content within seconds ready to send to your email subscribers, or post to your blog, etc. by purchasing good quality PLR articles.
Being that these are private label articles, you can modify them however you'd like and sign your own name as the author of the article (even if you don't change a thing).
This could save you heaps of time in coming up with ways on how to make money writing articles.
Either way, budget or no budget, you now have easy methods here to get all the articles and content you want – in virtually ANY niche.
I hope I have helped you on your way with how to make money writing articles.
406 total views, 1 views today