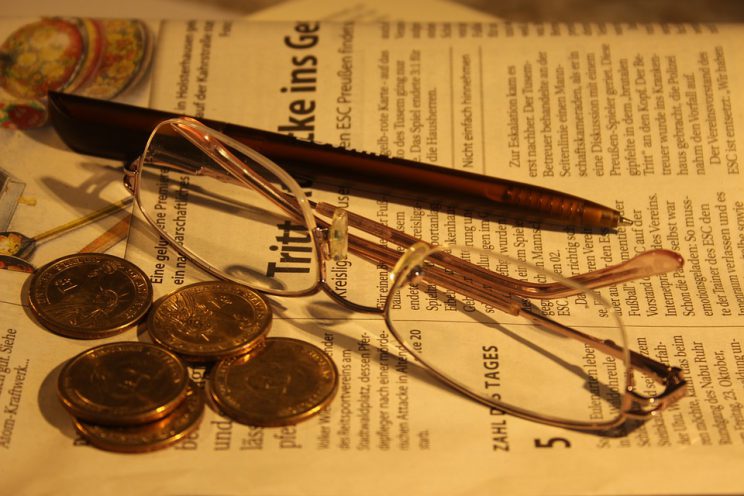 If you are wondering does article marketing still work, the answer is maybe not in the way you are thinking, but there are many ways to use article marketing to your benefit.
You can definitely increase traffic to your website by writing unique articles and using them in a number of ways.
How To Increase Your Traffic Using Article Marketing
Article marketing is a wonderful method of driving traffic to your website. If you write effective articles, you will get traffic from all directions.
Firstly traffic will come from people reading your article on the article site itself. Next, you will receive traffic from visitors that find your article on the search engines. Even better, your article may get published and get even wider exposure for you and your website.
Mind you, article sites are not as good as they used to be, and if you choose to put your articles on article sites, choose only one or two select ones, like Ezine Articles. I find that I am still getting monthly visits from articles that I posted there years ago.
I find it far more beneficial, however, to write unique articles on your own website, or as guest posts for other people's well-ranked websites.
Most entrepreneurs use article marketing to drive traffic to their website. Getting more traffic means that you gradually get a higher ranking on the search engines. Now you need to do what most marketers don't, and that is using your article marketing to build your leads list.
Is The Money In The List?
We have all heard the saying that the money is in the list. This rings especially true with internet marketing. You need to make building your list a top priority. Without a list to market to, you will have to work very hard at selling products to first-time customers all the time. It is much easier to sell to an existing and happy customer than to keep finding new customers all the time.
Your first step to building your list will be to sign up with an autoresponder service. You can read about the one I use here.
Make sure that your autoresponder allows you to build unlimited lists. You could then build a differently focused list for each of your different niches. You will need to layout a small monthly investment for a good autoresponder, but this will more than pay you back in the long run.
You can use your autoresponder to construct a form, that you can put on your website for people to leave their name and email address.
Some recommend enticing people to do this by offering a free gift or an incentive. Your first email that goes out to them will need to have a link to download the free offer. Others say this encourages the wrong sort of people to subscribe to your list. The best way is to experiment and see what works for you.
What If I Don't Have A Website?
If you don't have a website, does article marketing still work?
You could try building a list using this service, which also seems to work well, but mainly for the making money online niche. You won't need to write articles to promote this one, only maybe some emails.
Your Viral List is free to join, and then you have two options.
Advertise and pass up your first six subscribers to your sponsor over each three month period.
Pay $12 per three months and use their platform to build your list without passing up any of your subscribers.
Once you have built your list, you must keep communicating with them regularly. Send them valuable information and tips that have helped you. In this way, you build up a relationship with your list, and in the long term, you will also make sales from your list.
Now you can do article marketing and build up your list at the same time. Simply use your resource box at the bottom of your article to leave a link to a squeeze page. A squeeze page is a page where your reader goes and it will offer him a free bonus in exchange for signing in. Your visitor can either choose to sign in or leave the site.
Does Article Marketing Still Work With Repurposing Your Content
Whether you write articles for yourself or have someone else write them for you, did you know that you can repurpose your content in more ways than one? Anyone still asking does article marketing still work can now know that it does without a doubt. You just need to use them in the right way.
A few years ago, people wrote articles and then submitted them to many article directories.  Then they put it onto their blog.  This strategy doesn't work so well anymore, as only one of those may rank, or be thrown out as they could be considered duplicate content by the search engines.
There are many other things that you can do with that article and here are a few tips on how to repurpose your article so that you can get the most out of it.  In this way, you will save a lot of time and make your content go a lot further.
Tip No 1:
Take your article or combine it with several others and create a report or mini-ebook that you can submit to the top Ebook directories.  You can also offer your mini ebook as an incentive to get people to subscribe to your list.
Tip No. 2:
You can turn your article into a PDF using a program such as OpenOffice and submit it to top document sharing sites.  A quick search in Google will give you many "top doc sharing sites."  You could also offer free distributions rights to your subscribers, as well as Ebook sites and in this way, your links will go viral.
Tip No. 3
Why not turn your article into a video and submit to free video sharing sites.  Create a channel that you build up with videos over time on a certain niche topic.  Now you can get subscribers over time and thus more views with each video that you submit.
You can turn your article into a video by either reading it in front of a webcam or you can use a free program like CamStudio to capture your article on the screen and you can scroll through the article while reading it.  You can also use CamStudio to scroll through an article made into slides on PowerPoint and make it into a presentation.
Tip No. 4
Why not plan ahead and create an outline of your articles.  Plan a particular topic and work on between ten and twenty chapters.  Then you can write each article as a chapter of a future Ebook product.  You will now end up with a product that you can sell to the public.
It doesn't matter that the content is already out there in article form on the internet, as most people won't even see it.  It is also more convenient to have your articles in a book format, which makes more people want to read it.
The best part about article marketing and repurposing your articles is that it is work that you will do once, and that content will work for you for years to come bringing you traffic on autopilot.  This is far better than paid advertising, as once you stop paying, your ads disappear.
Does Article Marketing Still Work?
So to answer your question, does article marketing still work, the answer is a resounding yes, providing you know how, and you keep writing on a regular basis.
The more you write, the better you will get at it and the more momentum you will build up over time.
 362 total views,  1 views today