I have been writing articles online for a couple of years now, and although it is a long term strategy if you do it yourself, it is well worth the effort. I have seen first hand the benefits of writing articles online.
Here are some Tips for Writing Articles Online
A few years ago, I used to spend a lot of time writing articles for article directories, and this worked very well for a while.
Article writing is a great way to get links back to your site and increase your website rankings. Web publishers are always on the lookout for good articles to place on their websites.
By writing articles and submitting them to article sites, your article will show up in the Search Engine Rankings far quicker than a brand new website. If you choose targeted keywords, this is a great way to get highly targeted traffic back to your website.
This strategy used to be a lot more effective than it is now, as most of the article directories were deindexed by Google a couple of years ago. I don't suggest submitting the same article to multiple directories, simply choose a good one, like Ezine Articles and submit it there with a link back to your website. I am still getting traffic from Ezine Articles, even though I haven't posted any new articles there for a few years now.
Most of my time now is spent writing articles for my own website, and this is definitely the best way to build up your online business and become an authority in your field.
If you want to learn how to create your own sustainable business, you can read about how you can go about doing this by clicking here.
Before beginning to write great articles, you will need to jot down some ideas first. Get some keywords together and put some points on paper.
To put together a quick article try finding a problem that your targeted audience have.  This may take some keyword research.
Write down five or six ways in which to solve the problem at hand, elaborate on each point and then write a closing paragraph. A good article length is between 500 and 1 000 words. Try to stick to the point and don't go off on a tangent.
Over the past few years the search engines have ranked longer articles over their shorter counterparts, so make sure your content is detailed and aim to help your reader to solve their problem.
Here are some more things to implement when writing articles online:
Don't make the article too long and drawn out unless the topic demands it, or you will lose your reader along the way.
Keep your paragraphs short. Nobody likes to read a long body of text without any gaps.
Always spell check and proofread your article before submitting it.
Check the validity of your article. There is nothing worse than putting something out there only to discover a few months later the information is exaggerated or untrue.
Read the article aloud to yourself, or even better, have someone else read it back to you.
Write in an easy to understand manner. Don't use big words, you won't impress anyone. Write like you are talking to a friend.
If you are promoting a product, talk about the benefits of that product to your readers, and not just the features.
Get to the point and don't waffle. Look back at your title when the article is finished and ask yourself if the content has delivered what the title promised.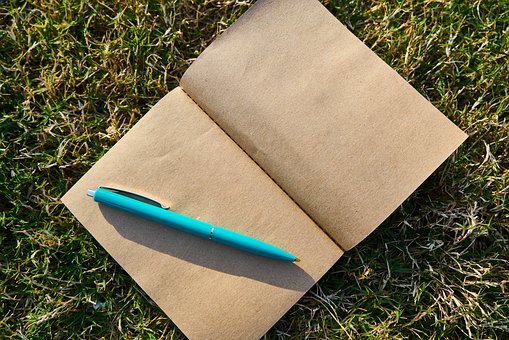 And finally, drive your point home and brand yourself as an expert in your field.
To read more about making money with writing articles online, click here.
 66 total views,  1 views today