I have been writing articles online for a couple of years now, and although it is a long-term strategy if you do it yourself, it is well worth the effort. I have seen firsthand the benefits of writing articles online.
Here are some Tips for Writing Articles Online
A few years ago, I used to spend a lot of time writing articles for article directories, and this worked very well for a while.
Article writing is a great way to get links back to your site and increase your website rankings. Web publishers are always on the lookout for good articles to place on their websites.
By writing articles and submitting them to article sites, your article will show up in the Search Engine Rankings far quicker than a brand new website. If you choose targeted keywords, this is a great way to get highly targeted traffic back to your website.
This strategy used to be a lot more effective than it is now, as most of the article directories were deindexed by Google a couple of years ago. I don't suggest submitting the same article to multiple directories, simply choose a good one, like Ezine Articles and submit it there with a link back to your website. I am still getting traffic from Ezine Articles, even though I haven't posted any new articles there for a few years now.
Most of my time now is spent writing articles for my own website, and this is definitely the best way to build up your online business and become an authority in your field.
If you want to learn how to create your own sustainable business, you can read about how you can go about doing this by clicking here.
Before beginning to write great articles, you will need to jot down some ideas first. Get some keywords together and put some points on paper.
To put together a quick article try finding a problem that your targeted audience has.  This may take some keyword research.
Write down five or six ways in which to solve the problem at hand, elaborate on each point and then write a closing paragraph. A good article length used to be between 500 and 1 000 words, but now it is better to try and write articles of 1 000 words or more, as you can elaborate more and Google seems to be ranking longer articles a lot more than they do the shorter ones. Try to stick to the point and don't go off on a tangent.
Over the past few years the search engines have ranked longer articles over their shorter counterparts, so make sure your content is detailed and aim to help your reader to solve their problem.
There are many people who dread having to write articles as it feels like too much work and their article just goes to waste because nobody reads it.  To some people, reading articles seems like work too, especially if the article is boring and very bland.
Well, newsflash, articles are supposed to be read, that's their purpose to impart your message and information. If it is not read then it is a waste of time and effort.
But all the same, articles have to be written to be read. It's just a matter of making them good. Making a good article isn't difficult, just think of it as talking to a friend, or giving a friend advice.
Once you get the hang of it, writing articles is fun, as well as profitable for you and your site.
Of course, writing articles must be about something you know about, that's why if you own a site, you probably are knowledgeable about that certain topic and theme. When you write about it, you won't have a hard time because you already know what it is and what it's about. It's just a matter of making your articles creative and interesting.
Here are some tips to implement when writing articles online:
Don't make the article too long and drawn out unless the topic demands it, or you will lose your reader along the way.
Keep your paragraphs short. Nobody likes to read a long body of text without any gaps.
Make use of numbers or bullets. As each point is stressed out, numbers and bullets can quickly make the point easy to remember and digest. Format your bullets and numbers with indentations so that your article doesn't look like a single block of square paragraphs. Add a little bit of flair and pizzazz to your article shape.
Always spell-check and proofread your article before submitting it.
Check the validity of your article. There is nothing worse than putting something out there only to discover a few months later the information is exaggerated or untrue.
Read the article aloud to yourself, or even better, have someone else read it back to you.
Write in an easy-to-understand manner. Don't use big words, you won't impress anyone. Write like you are talking to a friend.
If you are promoting a product, talk about the benefits of that product to your readers, and not just the features.
Get to the point and don't waffle. Look back at your title when the article is finished and ask yourself if the content has delivered what the title promised.

Use Sub-headings to sub-divide your paragraphs on the page. Doing this will break each point into sections but still incorporates everything into one whole article. It would also be easy for the reader to move on from one point to another; the transition would be smooth and easy. You will not lose your readers attention as well as the point and direction to where the article is pointing.

Provide a good attention-grabbing title or header. If your title can entice a person's curiosity you're already halfway there to getting someone to read your article. Use statements and questions that utilize keywords that people are looking for. Provide titles or headers that describe your articles content but should also be short and concise.

Use titles like, "Tips on making her want you more", or "How to make her swoon and blush" .You could also use titles that can command people, for example, "Make her yours in six easy Ways". These types of titles reach out to a persons' emotions and makes them interested.

Keep your readers interested from the start to the finish. From your opening paragraph, use real life situations that can be adopted by the reader. Use good descriptions and metaphors to drive in your point, just don't over do it. Driving your examples with graphic metaphors and similes would make it easy for them to imagine what you are talking about. Making the experience pleasurable and enjoyable for them.

Utilize figures when necessary and not just ordinary and insipid statements. Using specific facts and figures can heighten your article because it makes it authoritative. But do not make it too formal, it should be light and easy in them and flow. Like a friendly teacher having a little chat with an eager student.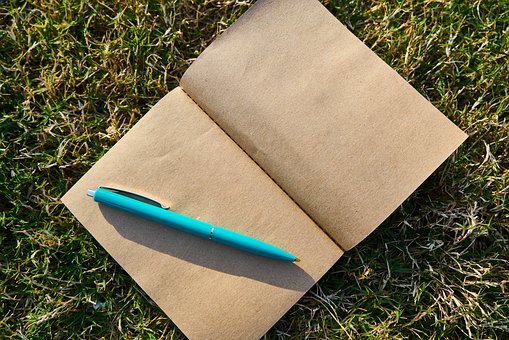 And finally, drive your point home and brand yourself as an expert in your field.
To read more about making money by writing articles online, click here.
You can also read this article about getting tons of organic traffic with content marketing.
Please feel free to add your comments below if you have any other tips for writing articles online.
 381 total views,  1 views today