Let's look at affiliate marketing for beginners, how to get started and what you need to do in order to be successful in this business model.
What Is Affiliate Marketing For Beginners?
You probably already know what affiliate marketing is, otherwise you wouldn't have landed on this page.
If you don't here goes:
Affiliate marketing is basically selling other people's products for a commission. It is basically the same as being a salesman, but online instead of going door to door.
Thanks to the internet, one can sell just about any product you choose to anybody in the world. The best part is that you don't even need to take care of delivering the product. Shipping is taken care of for you by the company whose product you are selling.
This fact makes affilaite marketing a very attractive venture for anyone wanting to make extra money from home online. It is very possible to turn your affiliate marketing business into a full-time job if you do it right.
Just don't fire your boss just yet as it does take time to build out a website, which will be like your shop, and get enough eyeballs or shoppers in there to buy your products.
Who Should Try Affiliate Marketing?
Affiliate marketing can be done by anyone who is willing to learn and who wants to earn extra money in their free time.
People of all ages, shapes, and sizes are doing this, and it is never too late to start learning how to do this, as it is a life skill that will help you to earn an income even if you are fired from your current employment.
If you are a person who loves to write and create, then this would be the ideal job choice for you. If not you could always get a ghost writer, but it may cost in the beginning.
You don't have to be a great writer to begin a website, you just need to write like you are having a conversation with a friend.
If you are a person who has a positive mindset, doesn't give up easily and doesn't mind giving up two or three hours of free time a day to devote to an online business, then this may be just the thing for you.
How Do I Get Started With Affiliate Marketing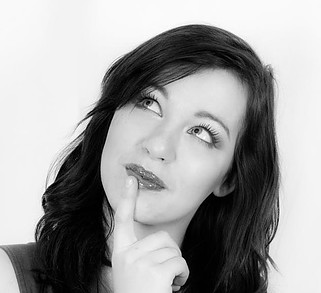 Luckily is quite easy to get started with affiliate marketing for beginners.
Here are the steps in bullet form:
Think about what type of products you would like to sell. Try selling something you know about or something that you enjoy doing. For instance, if you enjoy fishing, you could recommend great fishing rods to people based on your experience.
With the use of keyword research, see if there is a market for the product or products that you are wanting to sell. If you want to save a lot of time with this tedious process, you can try using Jaaxy Keyword Research Tool to accomplish this task.
Google that product with the word affiliate and see if there are any companies who have affiliate programs you can join. You don't actually need to join any now until you have some good content on your website. A lot of them will want to approve your website first before letting you join, so focus on getting some great content written first.
Think of a niche that will help you to sell these products. For instance, if you want to sell doggie jerseys, then a niche about looking after your dog could be one way to go.
Set up a website around your niche and product. If you are not sure how to set up a website, you can get one up and running in the next ten minutes by opening your free account at Wealthy Affiliate.
Write some content and articles for your website that relates to the products that you are selling. You should aim to help people with problems that they might be having and offer advice.
Write a review page on your website about the product that you want to promote. Make this a detailed as possible and include both pros and cons to using the product or products you are promoting. Now you can use this page as a centralized page to link your content to warm up your prospective buyers.
Don't forget to put your affiliate links within your review so that you get credit if someone wants to buy something.
Keep building out your website using different keywords for each post. If your website is constantly growing, the search engines will start to notice you and send you more natural traffic and you won't need to pay for traffic if you get enough organic traffic.
How Much Money Can One Make With Selling Other People's Products?
With affiliate marketing the possibilities are unlimited. The more you work, the more money you will make, it is as simple as that. In the beginning, you should aim to put content on your website daily, but as you grow and your website starts to make money, you can post less frequently.
Most affiliate marketers only start to make money off of their sites after about six months or more of working on them, as the search engines take time to index new websites, as well as put trust in them.
This is why a lot of people give up. It is just a matter of sticking in there, working and honing your skills on a regular basis.
If you are a member of Wealthy Affiliate, you will get all the training you will ever need in this area, and there are many people there who started as absolute beginners, and who are now making a full-time income.
You have a better chance at being successful if you get the right training and you will thus avoid years of trial and error as the methods used at Wealthy Affiliate have been tried and tested.
If you belong to a platform like Wealthy Affiliate, then you can ask questions and both the members and owners reach out to help you out, which makes the journey to success seem not so lonely.
Final Words
So if you are a newbie, affiliate marketing for beginners is where you will want to start and work your way up from there the right way.
Why not give Wealthy Affiliate a try. It is free for as long as you like, and once your website is stronger you can go onto the more advanced training as a paid member.
415 total views, 1 views today