What is a long tail keyword you may ask?
No, it isn't a word with the letter Q in it or even the letter J.
But did you know that long tail keywords are really very important if you are doing any sort of SEO for your website?
Understanding the long tail keyword is easier than you think, and this is why any internet marketer needs to know about longtail keywords.
So What Is A Long Tail Keyword?
Long tail keywords are keywords or actually keyword phrases that are more specific and usually longer than the more commonly searched for shorter string of keywords.
Long-tail keywords get less search traffic, but will usually have a higher conversion value, as they are more specific.
Long tail keywords are generally three to four-word phrases that narrow down a person's search. According to Moz.com, around 70% of all online searches are from these types of keywords. A long tail keyword could also be five or six words long in some cases.
Say, for instance, that you are wanting to start an affiliate site selling running shoes from Amazon or some other online vendor. To try to rank for the keyword 'running shoes' would be next to impossible. According to the Google Keyword Planner, this keyword gets over 200,000 searches each month and the competition there would be really fierce.
Of course, there are many different types of running shoes.  Here is a sample of what Google Keyword Planner came up with using the base of running shoes:
Men's running shoes 22,200 searches a month
Trail running shoes 33,100 searches a month
Barefoot running shoes 9,900 searches a month
Best trail running shoes 9,900 searches a month
Running shoes for flat feet 4,400 searches a month
If you were wondering what is a long tail keyword, there are some excellent examples in the list above. Any one of these long tail keywords would be much easier to rank for than the base keyword of 'running shoes.' Are you starting to get the idea now?
Why Do We Need To Research Long Tail Keywords?
The main reason why you need to know what are longtail keywords and why you need to find some good ones is that they are less competitive, which means you can get more visitors to your site from the search engines.
Getting visitors from the search engines is called organic traffic and this is the best type of traffic you can get as it consists of users who are looking for a specific thing.
Why Do We Need To Do Keyword Research?
It seems that everyone online wants to go for the brass ring. You know, that magical keyword that will bring in thousands of fresh visitors to their site on a weekly basis.
Everyone is looking for that one fantasy keyword that will make them rich. There is only one very large problem. This type of keyword is almost impossible to rank for. This means that by choosing a keyword with thousands of searches each week, you will be extremely hard-pressed to get your site anywhere near the first page of Google results.
Does this mean that you should discard your idea for an online business before you even start? After all, you want to make money, right?
Actually, knowing this fact could help you to make your site a success. You simply need to change your keyword strategy. Don't go for magical, go for realistic and repeatable. In other words, build your website around long tail keywords.
Long Tail Keywords Get More Sales
Think about it for a minute. The more targeted the search, the more the buyer knows just what they want, and the closer they are to buyi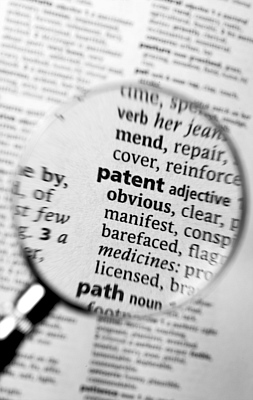 ng. This makes the longer keyword phrases a win-win scenario.
How Do I Go About Looking For Long Tail Keywords?



Well, you can use the Google Keyword Planner Tool, but it is a bit long and cumbersome. I prefer to use Jaaxy, and although I pay a subscription each month to use it, I find it saves me a great deal of time, as it shows me with the click of a button just which keywords I should be targeting and which are a waste of time. To me, this is worth each penny that I pay, because at least now my posts are getting ranked.
If you want to find out more about Jaaxy, you can click here. If you are a member of Wealthy Affiliate, you get the light version of Jaaxy keyword Tool for free.
For more information on choosing the right keywords to build your site (or even just a page on your site), you can pick up some great free training right here. You can read about what I use to not only host my websites but also to pick up on some great training and tips.
Also, be sure to subscribe to our blog for more tips on how to make a profit online from home.
I trust that I have answered your question on what is a long tail keyword.
 563 total views,  1 views today