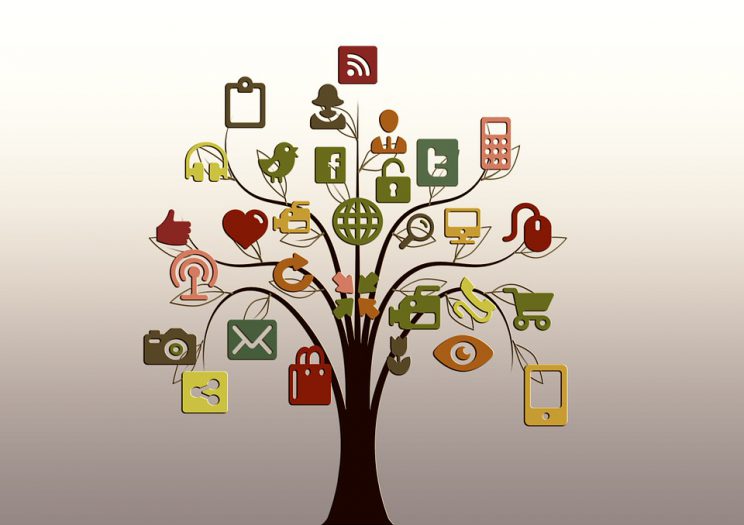 How Can Social Media And Small Business Work Together?
Social media marketing is a great way to promote your small business on the internet via social networking. Nowadays, everyone is using social media, and millions visit these platforms daily, for socializing and even recommending good service.
The savvy internet marketer is learning how to use this powerful marketing method of mixing social media and small business to grow their business and make valuable contacts for the future.
One has to be very careful though on social media to not blatantly advertise your business, but rather provide helpful information and advice related to your business that could brand you as an expert in your field. Your aim is to become the 'go to guy' in your area.
Of course, this also means making more money if you do it right. Let's take a look at 4 ways to use social media marketing to make money for your small business.
Blogging
Blogging is a very strong way to combine various forms of social media marketing all in one place. If you do not have a blog you are losing out to your competitors who do. If you are not sure how to go about creating a blog, read how you can get some free training and set up your blog in less than five minutes here.
The best place to set up your blog is on WordPress, but the training above will show you how to do it very easily, even if you have no technical or website skills.
Social Bookmarks
By social bookmarking all your blog posts, you can get traffic from many different social media sites and directories and as search engine bait for search engine traffic.
If you blog is on a quality blogging platform such as WordPress, they have great plugins that make social bookmarking a breeze.
Social bookmarking gives you a way to get backlinks to your blog very quickly. You should be bookmarking to social directories such as Technorati, Digg, Stumbleupon, and Propeller, as well as the popular ones like FaceBook, Pinterest, Google Plus and Twitter.
Use Video's
Posting Video on a platform like YouTube is becoming a favorite way for bloggers to add some excitement to their blogs, but it is also much more than that.
For example, many affiliate marketing programs now offer videos embedded with your affiliate i.d. that you can use to pre-sell a visitor before sending them to your affiliate website or offer. You can also find millions of great video's that other people have made that you can embed onto your website for your visitors to enjoy.
Many bloggers are also easily creating videos and putting them online on their blog. This is a very powerful form of social media that is giving your visitor what they want. Many people are a product of the TV generation and like to learn by watching as opposed to reading.
Discussion Forums
Not only are discussion forums a great place to make new friends, but if you do it right, you can also sell products. They can also be an excellent place to create joint ventures and millions of dollars are made online now because of these forums.
The best way to use discussion forum is to look for questions that people are asking and then aim to provide them with answers. You can normally put a link to your site at the bottom that will let people know where they can go to get more expert help.
Social media is such a diverse topic, and there are so many different sites you could be using, but the bottom line is using social media and small business to make money and expand your reach within the community.