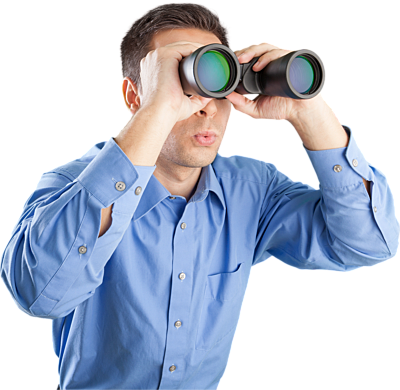 If you are in the process of starting a new website, here is how to find the best keywords for your website.
If you want to know how to check keyword ranking in Google and effectively spy on your competition when doing your keyword research, here is some advice.
How To Find The Best Keywords For Your Website
There are two main goals when it comes to conducting keyword research and checking out your competition:
Finding words that succinctly describe your business;
Making sure these are the same words your potential customers use.
A phrase that describes your business, but that no one uses won't be much help to you. Also using a popular search phrase that doesn't really fit your business won't help you much either.
There are many ways to go about conducting keyword research, but one of the easiest is to examine your competitors first.
When looking at the search results that you wish your company's website to appear in, type your keyword into the search box and take a look at who else is occupying that space. Make a list of the competitors that are appearing repeatedly and pay extra attention to them. You can see what keywords they are using, and read their content to see how much work you are going to have to do to compete with them. If it is a very competitive keyword, then it is best to start with less competitive keywords until your site grows a bit. If the keyword is not too competitive, then you just need to write better content than the content that is already at the top of the search engines to get ranked.
After you have a shortlist of your most popular competitors, you can begin examining their websites to see which keywords they are consistently targeting.
A great way to see which keywords your competitors are using is to look at their title tags (the text inside the title bar of your web browser). This is a common place for keywords, and if your competitors are using SEO strategies, this is where they will be.
With a list of good keywords at your disposal, you can start formulating your own list. Use keywords that are similar to your competitors, or try mixing and matching phrases. If the keywords are good enough for your competitors, then they are a good place to start. Just remember that your competitors have a head start when it comes to ranking for these phrases, so you will have a bit of an uphill battle if you try to rank the exact same words, especially if the keyword is very competitive.
If you are looking for a good keyword tool to check your competitors' keywords against, you try this one here. It will give you thirty free searches and also tell you how much competition you have for the specified keyword.
We hope that this quick guide was able to help you figure out how to find the best keywords for your website. Never and I repeat Never write an article or post on your website without doing keyword research first. This is a mistake many bloggers make, and then they wonder why nobody visits their site.
For more detailed instructions on how to do keyword research and how to check keyword competition on Google a little better, you can read this, or try my favorite tool, which makes the process of finding great keywords painless.
There are many ways to go about finding the best keywords for your website.- including using your competitors – and the more strategies you can employ, the better.
If you are building a website, and you want to learn how to turn it into a long-term sustainable business that will pay you for years to come, try the training that I have been following for the last five years. Click here to find out more.
 517 total views,  1 views today