So what is Flodesk?
Flodesk is an awesome autoresponder platform that I have been using for quite a while now to build my list and keep in contact with my subscribers.
I have been using Flodesk for over three years now and am loving it. The best part is that my subscription each month stays the same, no matter how big my list grows.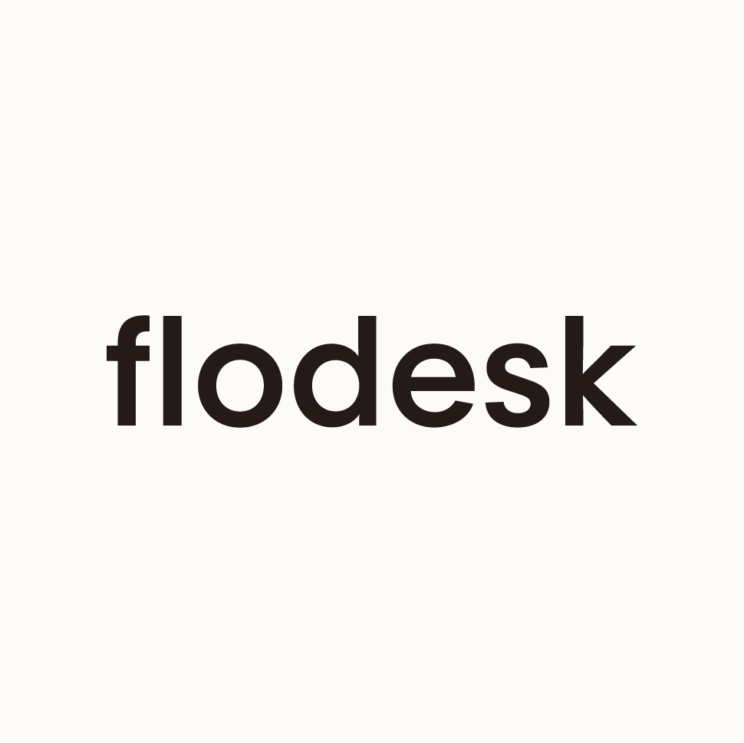 So here is my Flodesk Review. In this Flodesk review, I am going to answer questions like – 'What is Flodesk?' and 'What does Flodesk do?'
My Flodesk Review
Name: Flodesk
Website: https://flodesk.com
Price: $38/month (or $418/year) Unlimited Emails and Subscribers
Owners:  Martha Bitar and Rebecca Shostak

Overall Rank: 80 out of 100
What Is Flodesk?
Flodesk is an email tool or autoresponder designed for small to medium-sized businesses. Flodesk claims to be the only email marketing tool that, so far, offers up consistently attractive emails.
This is true. I have found the platform easy to use with practically no learning curve whatsoever. The emails that you generate go out looking attractive, professional, and friendly, and they have made it easy to put together an autoresponder sequence.
The first month is free to try out, so you only start paying from month two. It is great that you can test the system first before committing.
The best part is that the price doesn't go up as you get more subscribers and lists going as most other autoresponders do, so this to me was a very affordable solution.  Click here to try it out for yourself.
Within Flodesk you can build unlimited forms to display on your website for your subscribers to sign up on, as well as send out email sequences and broadcasts to build a relationship with your list.
Who Owns Flodesk?
Martha Bitar and Rebecca Shostak are the two young ladies behind this platform.
Rebecca does all the design work on the site. She has had a lot of experience in the design field and designed for many millionaires and rock stars in her time.
Martha has the gift of the gab and is a marketer and recruiter of note. She helps creative entrepreneurs grow their businesses and live a life built on passion and purpose.
Martha – "Being a CEO means having an ownership mentality over your business."
Rebecca – "Being a CEO means making impactful decisions with confidence."
Why Is Flodesk Such A Hit?
Flodesk is a relatively new company, but I think they have grown so fast because the platform is so easy to use.
It took me about five minutes to figure out how the system worked and create my first website form.
Email marketing has never been this simple.
How Does Flodesk Look And Work?
When you log on, you will come to this simple page that looks clean and organized. It will show you all the emails that you have created.
As you can see, I have branded my emails so they all look the same. You can set your logo and color pallet in the settings so that all your emails look super professional when going out to your list.
When writing your email, Flodesk has an amazing selection of beautiful templates that you can choose from. All the templates are fully customizable.
If you want to see how your emails have performed, at the bottom of the email there is an analytics block (three lines) you can click on and you will see exactly how many of that particular email has been opened and how well your campaigns are doing.
Once you have chosen the template of your choice, The editor opens and it has blocks that you can edit as you please.
You can click on any block to edit the style settings or delete the block altogether. If you mouse over the space between blocks, you'll see a + symbol. Click on it to add a new block of your choice. The choices available are:
Logo
Link
Image
Instagram Feed
Text (over 100 fonts to choose from)
Button
Divider Line
Spacer
Social Icons
Footer (This contains the "unsubscribe" link. You can choose from a selection of different footer messages)
Address (It's required by law to include your mailing address in all email newsletters)
If you click on the Audience tab, you will see a list of your subscribers and to what segment of your campaign they are subscribed.
You will be able to see the dates when they last showed any activity.
You can also use filters here to get information for yourself on their activity within a certain timeframe, their status as far as being active, unsubscribed, or even bounced or spam mail.
Here you will also be able to see which opt-in form the subscriber came from.
All you need to do to see more detailed information on a certain subscriber is to click on their email address.
You will see information that looks like this.
This information is extremely valuable as it can help you determine whether a particular subscriber is engaged with your emails or should be cut from your list.
The one above is close to being cut from mine!
You can manually add subscribers to your list and place them in different segments according to your choice. For example, if I am promoting knitting accessories and cooking accessories, I would have a segment for knitting and a segment for cooking. However, if I send an email to my entire list including all my segments, then the system won't send duplicate emails to people who are listed under more than one segment.
What About Forms
Flodesk has Flodesk has six popups, inline, and full-page form templates to choose from. and not only that, but you can customize them with your brand images, colors, and a selection of Flodesk fonts.
Flodesk leads you through step by step and guides you as you create your forms which is great, especially the first time around.
What Is A Workflow?
Workflows are the tools used to build email sequences in Flodesk. Most people know this as an autoresponder sequence. You can see all of your workflows at a glance when you click on the workflow tab.
The workflow is all click, drag, and drop. Simply click on the letter you want to edit, and once done with your workflow press publish.
You can alter the time delays between emails going out by clicking on the block.
Remember to click on publish each time you edit a workflow, as the system pauses it while you are editing it.
If you are starting with a new workflow there are templates you can choose from to make the job of writing in a friendly manner a lot easier.
These include the following choices:
Nurture Sequence
Welcome Sequence
Lead Magnet Delivery
Sales Sequence
You can also add triggers and conditions to your workflow if you want your subscribers to follow different paths, which is very useful for marketers as they can for instance have their buyers of a product hooked to a different workflow than the ones who haven't purchased a particular product yet.
The action condition is useful if you want to remove a subscriber from your list for not completing a certain action.
I love that the Flodesk workflow is so easy to use, even for a total beginner.
Does Flodesk Have Any Integrations?
When I first joined Flodesk they didn't have any, but now there is a whole menu of them.
These include:
Instagram
Shopify
Marvelous
Interact
Google Sheets
Elementor
Woo Commerce
Just to mention a few of them.
What Is Flodesk Support Like?
This is another area that can perhaps be improved upon.
At the moment I see three places one can get support. They include:
The Flodesk Help Center
Flodesk Customer Support
The Flodesk Insiders Facebook Group
The only other support is via Email.
Does Flodesk Have An Affiliate Program?
Flodesk has an affiliate program that allows you to offer your audience 50% off their Flodesk subscription and earn $19 per signup. The commission isn't great compared to the affiliate programs of other email marketing platforms but at least it's something. The commissions are also not recurring, but I still love this system enough to tell others about it.
If you would like to get Flodesk at a 50 percent reduction through my affiliate link, click here.
Flodesk Pros:
Easy to use.
A clutter-free platform that is easy to navigate.
Beautiful emails and professional templates to use.
The price is just right.
New subscribers can be added without the need to opt-in.
The first month is free.
Flodesk Cons:
I can't seem to find the option for double opt-ins, and this could be a compliance problem in some countries.
Some users have reported low open rates when transferring from another autoresponder.
The form design for mobile users needs some work as it doesn't fit nicely on a phone screen, but it has been improving consistently since I joined.
No live support at present.
No recurring commissions from your referrals.
My Final Verdict:
When I first visited Flodesk, I was surprised by how minimalistic it looked in comparison to other email platforms. However, when I started using it, I fell in love with this simplicity.
Everything works together so well in a drag-and-drop fashion, and the platform is fun to use with all the little extra comments that pop up from time to time.
The price is very favorable in comparison with other autoresponders, and I love that it doesn't get more expensive as your list grows.
I recommend you give it a go while the price is still so low. You have nothing to lose because the first month is free, so if you don't like it, move on to the next best thing.
I hope I have sufficiently answered your question – what is Flodesk? If you have anything else to add to this Flodesk review, please comment below.