The biggest problem that people usually have when becoming self-employed or entrepreneurs is themselves.  In order to be a successful entrepreneur, you need to develop an Ultimate Success Mindset.
This post may contain affiliate links.
Why A Success Mindset Is Important As An Entrepreneur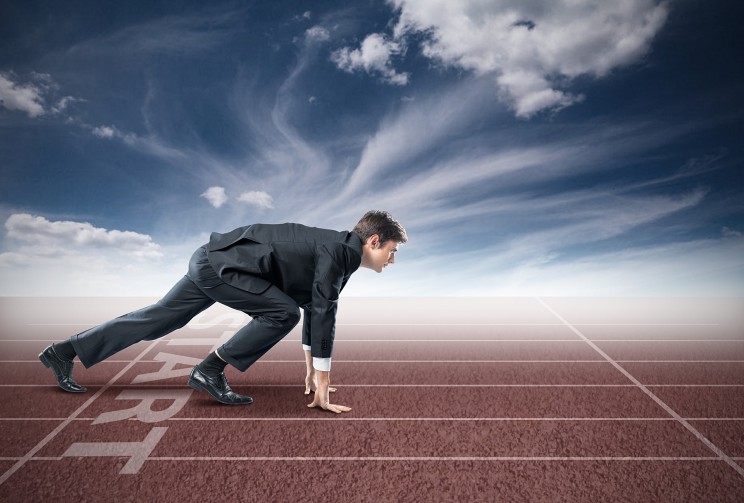 In today's world, having a success mindset is important, because it allows you the flexibility to see the different possibilities and steps needed to get the job done.
In order to be a self-employed person, you need to start thinking like one. Developing that success mindset is mandatory.
You need to get out of the nine to five mentality of accomplishing a task each minute of your day.
As an entrepreneur, you sometimes need to stop and think, solve problems, quiet your mind.  It doesn't mean you are not working if you are not pounding away at your desk every minute of every day.
If you work for yourself, remember you do not have to answer the phone each time it rings, get an answering machine or voice mail.  The same goes for email.  Do it once a day, or you could waste a lot of precious time.
You're going to have some days where you feel you didn't accomplish much.  Then again, you'll have days where you'll feel you can conquer the world and you'll be amazed at how much you got done.
Just keep going and address the problems as they come in.  You will learn many valuable lessons about yourself during the process.  Self-discipline is one of them.
As an entrepreneur, you will need to stop breaking all your tasks down into dollars and cents.  You must not focus on how much you are earning each day because it will vary.
If you spend most of your day working and doing marketing, you may not benefit today, but only in the future, from the work that you are doing in the present. This is especially true when it comes to affiliate marketing.
Don't worry about what you do and don't have.  You only have yourself to answer to, and everything that you put in will reap rewards sooner or later.
Let's Look at other ways to develop your success mindset:
Place yourself in challenging situations.
Find a mentor.
Keep a file of your proudest moments and look at it often.
Think of failure as a learning curve or opportunity.
Surround yourself with like-minded and positive people.
Develop yourself each day. A simple morning or evening routine will do it.
Set time-bound achievable goals each day.
Avoid stagnation.
Don't procrastinate.
Listen to your gut instincts.
Brian Tracy is a well known figure in the world of self improvement and mindset development, which is why I included his video above.
If you enjoyed Brian Tracy's advice, then you will probably love reading his books. Here is just one of them. If you are interested in having your own copy simply click on the picture.
As an entrepreneur and along with an ultimate success mindset to match, you will have unlimited earning potential, and you must surely feel the freedom of not being dependent on somebody else paying you.  You are the keeper of your own destiny.  You will go as far as you can dream.
Because you are doing what you enjoy, you will be much happier and more content.
Start to think like an entrepreneur, then you'll actually become one.  Read this to find out more about becoming a successful entrepreneur.
 530 total views,  1 views today