Wouldn't you love to be in the position to make your own money and not have to rely on a boss to get your salary every month? Now, more than ever, with the help of the World Wide Web, this is becoming a reality for many people worldwide.
The internet is definitely the wave of future employment as more and more people are getting it right with profitable online businesses.  The trick is choosing the right business opportunity for you.  More and more people nowadays prefer having the freedom to work from home and be there with their families.
So Can I Also Do This And Make My Own Money?
Yes, you can, in fact, anybody can, as long as they are patient, willing to learn, and willing to treat your online business as a business, and not as a hobby.
Before you commit to the idea that you can make your own money and a new business opportunity and working for yourself from home, you need to ask yourself the following questions:
How much time each day am I willing to spend working on my business?
This is a crucial question to answer, as this determines how fast your online business will grow and ultimately how many potential monies you can make. If you don't work on your business daily and constantly, you need to accept that your business will either grow very slowly or fail miserably.
To make a profit, over time, you will need to put in at least 2 hours per day or more of genuine work on your business.  In the beginning more is better, so that you can get your business off of the ground that much faster.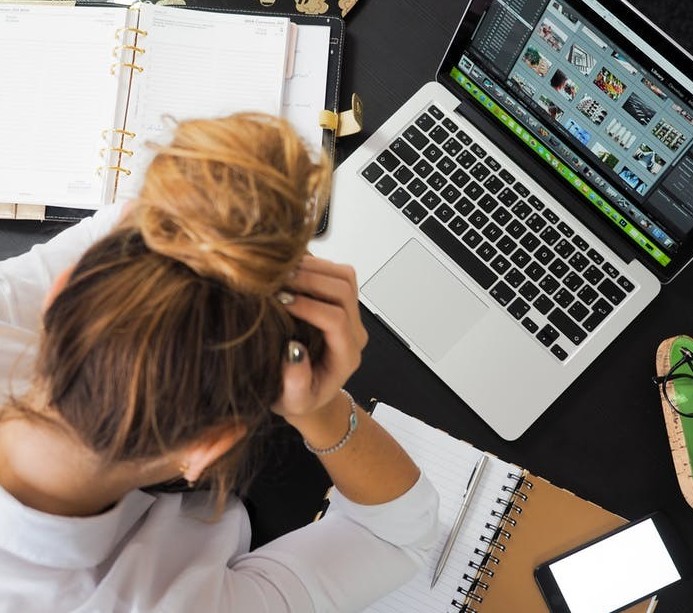 Obviously, once your business is generating an income, you can take some time off without it affecting your income too much, but getting to that point is going to be a constant upward climb.
Luckily I work full time running my own dance school, but I still have to find two to three hours each day to work on my online business. I treat this as my part-time work, and it pays me a good part-time income, which I am hoping to grow into a full-time income by the time that I retire. If you want to read about my part-time work, this is how I got started.
How much money am I willing to invest in my business?
It is no good putting all your life savings into a business and having nothing to fall back on.
Realistically though, you are going to need to set aside some money each month towards your business, and you are probably not going to see many returns on that for the next few months while you are getting it off of the ground.
Luckily starting up a business online isn't going to cost you an arm and a leg like it would if you had to open a brick and mortar business.
Monthly expenses could include your website hosting fees, the domain name (pay for it once a year) and any training you might need to get up and running.
It is always best to get training from people who have been there and done it, otherwise, your success will be slow as you will make many mistakes that you could have rather avoided if you had followed qualified advice from the beginning.
Most businesses only start to see returns after about three to six months of hard work, so make sure you have enough set aside to pay your membership fees and possibly some advertising and marketing costs.  Most legitimate businesses online will require an investment of some sort.  The more lucrative and profitable online businesses have monthly membership fees, just as it would be if you had to buy a franchise.
How much money would I like to be making from my business a year from now?
This is where you have to set goals for yourself.  Set your end goal, and then break it down into small achievable steps to get you there.  You will have to plan your days and weeks to make sure those deadlines are met and make sure that you are getting enough marketing done on a daily basis.
How much knowledge do I have about the business, its products and how to market them?
To have a profitable online home business, it is imperative that you educate yourself.  Most legitimate online companies will offer continuous training and support to ensure your success.  Make sure that you put aside at least an hour each and every day for personal development.
How much support does the business that I invest in offer me?
This is another important point, as without help and support when its employees need it, any good business knows that it will fail.  Make sure that you have help 24/7 from either your sponsor or the company itself. With the company that I use, the members all help each other to succeed.
What type of products will I be selling or marketing?
All successful business has a product that drives them.  Make sure that this product is a much sought after one and preferably recession-proof.  There are a lot of scam businesses out there that just sell memberships that you have to duplicate.  There is no real value here, as there is no product to drive the company. This is purely a pyramid scheme and is not sustainable for the long term.
Sell products that interest you or products you know a lot about, and in this way, your recommendations will come across more genuinely.
Make sure that the commission structures make selling the product worth your time. Sometimes though, you will need to weigh it up, as I sell some very low commission, low-cost products, but because they are good products, I tend to sell a lot of them, which makes me more money than trying to sell one highly-priced item.
If you want to get started with a great company that will both host your websites and train you from the bottom up, then my top recommendation is Wealthy Affiliate.
Grab a free starter account by clicking on the banner below and try it out for yourself.
415 total views, 1 views today