Yay, now everyone can own their own business. Here is how to start an online business with no money.
Ok, now I didn't say it would be easy, but yes it is possible.
The only things that you will need to become an online business owner is a good brain, self discipline, determination, positive mindset and the willingness to learn new things.
Am I talking to you?
If you believe that you have all these attributes, then you are well on your way to owning your own online business that you can even operate from the comfort of your own home.
How To Start An Online Business With No Money
So if you want to build your own online business and you don't have any money to put into it, you are in luck, because online business's are springing up every day with very little resources besides a computer and an internet connection. If you have these two things, you are well on your way.
Do You Have Something You Are
Passionate

 About?

Ask yourself, if you didn't have the job that you are currently doing, what would you like to be doing?  Maybe you are stuck in a boring office job and you would much rather be sky diving.  What if I told you that you can do this if you prefer.

Ok, this isn't going to be like quit your job today and go sky diving tomorrow and earn money, but it can happen with a bit of hard work and some time.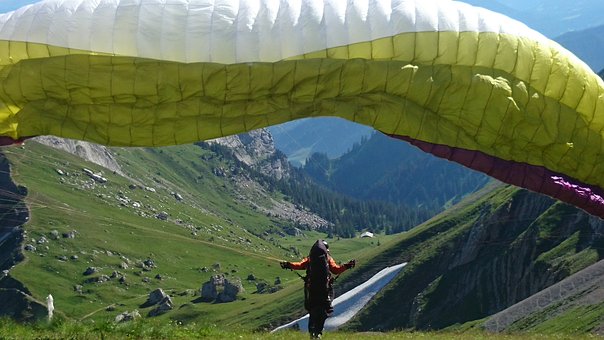 But, you can take something, anything that you are passionate about and turn it into an online business.  I am talking about building websites around your favorite things to do in life and then making money from your website.  And yes you can even take time off to research (sky dive) for your website, as that will make your website more believable.
This takes some time before you start to earn money, so don't quit your full time job just yet, but you can start building your business in as little as two hours a day to start off, which makes it perfect to start with if you have a full time job, as you can work in your own hours.  The extra time is well worth it in the end, because in as little as 24 months, you could be making a full time income from your website.
Are You Prepared To Work For
Free

?

If you want to become an online business owner, you must be prepared to work for free at first.  To build out a decent website, it takes a bit of time.

As your website gets bigger and bigger, the search engines start to notice you and rank you better and better over time. So with some patience and diligence you will start seeing traffic coming into your website and little by little you will start making money, which will escalate.

Some people work hard at it for anything from three months to a year before making their first sale.

Of course there are other factors involved, like choosing the correct keywords to get your website ranked, monetizing your website, creating good content that Google and your readers will love.  These are all learnable skills that you will get better at with practice.
So Where Do I Start?
Well there are two ways to do this.  You can do the research online on your own, or you can use Wealthy Affiliate to help you and save yourself oodles of time.
I chose Wealthy Affiliate, as not only can you host your websites on their platform, but all the training and support that you possibly need is right there.
The training is set out on achieving milestones as you train.  You simply follow the videos in the members area, and in as little as five minutes your basic website is set up ready for you to put your personal spin on it.  This website that you are on, is just one of the few that I have built using their training and resources.
How Much Does it Cost?
Well here is where it gets interesting.
You can join Wealthy Affiliate absolutely free and build up to two websites on their platform, using their training. This is how to start an online business with no money at its best.
How many other online companies can offer you that?  You can stay a free member for as long as you like.  The only drawback with being a free member is that you only get the first ten modules of training, which is enough to get you going, but kind of leaves you wanting more.  You also only get member and admin support for the first week, and then you are on your own.
If you want to become a paid member it is $47 per month.  This enables you to get unlimited training and build up to 50 websites.  There is also the option to become a yearly member which saves you $18 per month.
I have been marketing for a few years now, and this is the best scam proof way on how to start an online business with no money that I have come across so far.  You are building up something that nobody can take away from you.
For more information you can read my personal review here.