We all know that exercising is a pain in the butt.  As an entrepreneur, you need to make time for exercise, and if you don't enjoy it, maybe its time to explore different forms of exercise that don't involve running 10 kms or going to the gym.
Here is how to make exercise fun. Just Dance!!
Why not learn to dance. To exercise by dancing is far more fun than going to the gym!
So far I have written a lot of articles on ballet dancing, aimed at ballet dancers. Did you know that ballet dancing or any other dancing form can be done by anybody, and is not restricted to dancers alone?  Anyone can dance, and most people surprise themselves once they find the right form of dance to suit their personalities at how much they can actually do and achieve.
Most people know that they have to exercise to maintain a healthy lifestyle, but it is getting motivated to exercise that is the difficult part. Exercise need not be boring, and if you can find the dance type that suits your personality, you will enjoy exercising, and it won't be a chore anymore.
How To Make Exercise Fun Again
There are many different types of dance, and there will definitely be one form of dance that will fit your unique personality. So if you hate the gym this is the perfect way how to make exercise fun again.
Ballet Dancing for Exercise:
If you are a highly disciplined person with a strong desire to get things just perfect, ballet dancing will be just the exercise form for you.
A good ballet class that consists of a barre and centre, will exercise your entire body and give you a sense of achievement at the end of your class.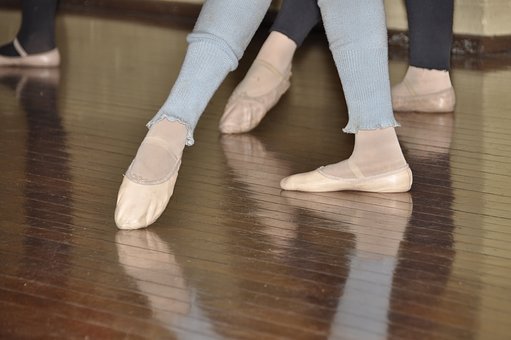 Your community should have various adult classes to choose from that will cater from beginners to advanced dancers. The important thing is to feel comfortable enough in class to be able to express yourself and lose yourself in the music.
Modern or Contemporary Dancing for Exercise:
Modern ballet or contemporary is a little less disciplined than classical ballet, but you will still need to work hard to get your technique right. The movements are slightly less stiff and more free and flowing. The music ranges from the classics to modern to rock, depending on the speed and type of exercise.
A good class consisting of a barre routine, centre work and some floor work will give you an all over workout while being a lot of fun. The class will move from fast and fun jazz to slow strengthening and stretching work on the floor, so it never gets boring.
Hip Hop or Funk Dancing for Exercise:
Hip hop and funk have taken the world by storm over the last few years, and are the most popular forms of dancing amongst the young. If you enjoy aerobics, this will be a high powered and high impact workout that you will love.
You will need to have a good pair of trainers, as there is a bit of jumping involved. It is not as easy as it looks, as the movements are fast and you need to think fast in order to get your routine going.
The music is usually high energy and gets you going, and before you know it you have had a brilliant all over cardio workout.
Ballroom and Latin American Dancing for Exercise:
Ballroom and Latin American Dancing is very popular and you can do this at a social or competitive level. It involves working in unison with a partner, and can be quite trying on even the most stable relationships, but is a lot of fun once you get it right.
Ballroom and Latin will build up your overall strength and stability, and also test your balancing skills, as you have to be careful to not lean on your partner when performing the steps.
Start off with a social class, and build up from there. No more will you be a wall flower at parties and social functions.
Spanish Dancing for Exercise:
This is a personal favorite of mine, and you can start this dance form at any age. It has a regal feel to it, and you dance in a longer dress which gives a feeling of elegance.
It is very rewarding to learn to play the castanets and be able to move your feet to the rhythm at the same time. Once you know what you are doing, you will come out of class with a sense of achievement, and having built up a good sweat.
Belly Dancing for Exercise:
Belly dancing is another dance form that you can take up at any age. This is a perfect example on how to make exercise fun, as I know many ladies of different ages who do this and love it. Belly dancing also give you more confidence in yourself and teaches you to accept yourself as you are. Most belly dancing studios perform at various functions, so you can let the performer in you out if you so choose.
Dancing is definitely my verdict on how to make exercise fun, as it never gets boring, it keeps you and your brain young, and there is always something new to learn and perfect.
For more on Dancing visit: http://dancersforum.com
 500 total views,  1 views today