In this article, let's look at how to use social media for marketing.  Social Media can be a powerful tool that smart entrepreneurs can learn to take advantage of and there are many different ways that you can ensure that you are getting the most out of your social media accounts and getting the best return on your investment of time.
Tips On How To Use Social Media For Marketing
Take Advantage of Important Days In The Year
The important days that occur throughout the year give you content topics you can write about and if you have an editorial calendar they make an excellent addition.
Figure out how you can connect your brand to those important days, as this is an excellent way on how to use social media for marketing, especially if you can come up with something clever.
Become Involved In Public Conversations That Are Relevant To Your Business
It can be hard for your brand to take a stand on some issues without the concern of alienating your customers.
If you are an online company, this can be less of a concern. Take the time to reply to public conversations that are relevant to your brand or company and that you feel comfortable posting to.
Short And Sweet Facebook Updates
Did you know that the perfect length for an update on Facebook is actually 40 characters or less? Experiment and learn how to get straight to the point by keeping your messages short and sweet. Think how effective Twitter can be, as they only allow short posts.
New Product Launch
If you have a new product, you should consider your social media as your best audience and market to them immediately.
Share on Facebook, Twitter, LinkedIn, and other relevant social media channels. Social media is an excellent way to launch new products. Paid ads usually work very well here.
If you have a healthy following already, this method of how to use social media for marketing will work like a charm.
Focus On Minimizing Any Negative Feedback
When you post on your social media channels, you can get both positive and negative feedback. Negative feedback should be responded to as quickly as possible. The faster you can minimize negative buzz the better.
If you receive a complaint gather as much information as possible about the complaint, make your customer feel like you care and that they are being heard, and then get to work to fix the problem or if it's not fixable explain why and address the customer in detail.
Set Up Your Facebook Account Properly
Make sure that you create profiles that are complete and include important information like your photo, website, contact persons, phone numbers, addresses, etc. This will build confidence among your followers that you are legit and that they can reach you should they need to. The more open you are, the more trust you will build.
Starting Facebook pages for your business is a great idea, then you can keep these posts separate from the posts to your personal account. In this way, you won't annoy your family and friends.
When you are posting to your social media channels make sure that you are posting information that is valuable and informative. In other words, don't post just to post. If you have not anything interesting to say your followers will become annoyed and they may stop following you. There's plenty of information that comes across a newsfeed, so make sure yours is worth seeing.
Take advantage of the various formats there are. Some formats are better for some industries than others. For example, YouTube can be a great choice if you can show your followers how to use something or do something, or if you offer something of visual or audio interest.
Twitter can be really good for industries that have short messages they want to share often, such as changing stock or sales throughout the day.
Facebook ads can be very profitable bringing highly targeted traffic to your site. You just need to understand all the dynamics of setting up a successful Facebook ad campaign and how to make sure you optimize it.
Are your Facebook ads working the way you expected them to? Were you hoping for a better return than what you've seen?
If you want to improve your return on investment on your Facebook ads, you need to make sure you are reaching your target market. Let's have a look at how you can optimize your Facebook ads and increase your ROI.
#1 Separate Your Desktop And Mobile Ads
This is one of the biggest mistakes made – using the same ads for both mobile and desktop applications. You need to be able to optimize your ads, conversions, and bids related to the device they are appearing on. Therefore, you need to have ads designed for mobile devices and desktops to maximize your ROI.
#2 Optimize Right Colum Ads and Desktop Newsfeeds Separately
One of the things highly successful marketers do is to create ads that are highly segmented. It helps to separate the right column ads from the desktop news feed and optimize each campaign by placement, device, and options for targeting.
Your desktop newsfeed has images that are much bigger than your right column ads and a structure that is very different. This means the same ad can perform quite differently in different places, so make sure to optimize each accordingly.
#3 Choose Your Call To Action
With Facebook ads, you are allowed to select your call to action, which has a major impact on the click-through rate you see, your conversion rate, etc.
What you can do is a split test over time to help you clearly define what's working. The call to action option is under the Ad Setup menu.
#4 Test Your Various Images
Images are key to your ad success – in fact, they are considered the most important element. Images are normally the number one reason why a person decides to click on your post (ad), and this is key when it comes to how to use social media for marketing.
That means it is very important for you to test various images to find the one that is performing the best and has the highest click-through rate and conversion rate. Make sure you also compare images that are performing similarly well to see what is uniquely different between them.
Target Your Audience Based On Income
Some businesses target the higher income population, some sell items that cost more than their competitors and some sell low price point items. Facebook is a great place to sell your items no matter what the price point because you can target your income group based on their yearly income.
Go to Power Editor or a live account and enter the settings for your ad set. Then click on more demographics, then click Income to select your targeted income group.
Identify Genders And Age Groups With The Potential To Be Profitable
Not all gender or age groups will perform the same. You can easily miss an opportunity or find yourself with an age group that's not profitable. The way to avoid this is to analyze the performance of a specific gender or age group.
You can do this by logging into your Ad Manager, click Reports, then Report Options. Next, choose a date range you wish to analyze, then click Customize Columns to choose the values to report on.
Set Up Remarketing Pixel
Visitors that arrive at your website from traffic sources like Google AdWords, but that do not convert are usually price comparing. By the time they are finished doing their comparisons, your business is not even a memory. Facebook remarketing can be really handy for reaching traffic that came from Google AdWords originally.
To create a remarketing pixel, log into your advertising manager, click on Audiences, then click on Create Audience. Next click Custom Audience, then Website Traffic (top-right corner of the screen), and begin the step-by-step process to create your remarketing pixel.
Install the code in your website's footer, then return to your Website traffic drop-down menu and choose People Who Visit Specific Web Pages. From here you can create lists of people that visit a specific website page and target/exclude accordingly.
Test Audiences That Look The Same – Lookalike Audiences
A lookalike audience is simply a list of users that share similar characteristics to users of a site's specific audience. There are tons of opportunities here. For example, you can advertise to those who are the same or similar to those who visit your site already.
To create a lookalike audience, log into Advertising Manager, choose Audiences. Next click Create Audience and then choose Lookalike Audience from the drop-down menu. Choose Select the Source Audience of your Lookalike Audience and Target Country. Lastly, pick the size of your audience. The smaller the size the more targeted.
Implement all of these tips to optimize your Facebook ads for the best results.
How To Build Your Email List Using Contests On Facebook
Do you want to increase your email subscribers? Do you currently run Facebook contests? If you answered yes – good for you because contests are a great way to capture email leads.
Find Your Niche And Feed It
If you have a niche business, hold on to it. Take the time to come up with a contest your fans will like. For example, let's say your niche is targeted at owners of Sharpei puppies and dogs, you could run a photo contest where fans upload their pet pictures and choose the cutest puppy picture.
The voting can be done by fans. The photo with the most votes wins a prize and one voter wins a prize too. This works well because the prizes are meaningful to the winner. You win by capturing their email addresses because both entrees and voters have to opt-in.
Offer Multiple Prizes
If you offer multiple prizes, more people are more likely to enter because they are more likely to win. Make entry easy – name, email, and phone number or address (people will part with their email address easier than their phone number). Make sure you brand your contest well and let the entries flow and the promotion go viral on Facebook. Asking for their email by opting in grows your email list.
Offer Community Support
Local businesses can take advantage of an opportunity to offer a contest for a local event. For example, an entry into a draw for an upcoming concert or sporting event. Lots of fans will want to enter. The catch is they need to opt-in and provide their email address and share the contest on Facebook – you once again build your email list.
If you run an online business, you can still use this technique by offering something in your niche. For example, if you sell marketing tools, then offer one of these.
Offer Something Exclusive
Offering something that's considered a once-in-a-lifetime opportunity or something that's rarely going to happen to a number of winners is going to draw a great deal of interest. For example, you might be able to arrange a special meeting with a President or a special VIP package at a concert. The competition needs to be branded well and portrays exclusivity or that the winner is a VIP. They enter by opting in and providing their email address and sharing it on Facebook.
There you have four excellent ways to build your email lists quickly and effectively. Why wait?
Paid Advertising On Social Media
Getting the most out of your social media advertising will have a positive effect on your return on investment and that's what you want to see. Social media can be a very powerful tool when used correctly, but the problem is far too often it's not utilized in a way to get the most bang for your buck.
Let's have a look at some of the things you can do to make the most out of your social media campaigns.
Make sure you navigate users to your landing page via your social media and not directly to a company's sales page. It's best to try and get their email address first before you share more information with them. A landing page should make your potential customers want to find out more about what you are offering.
So let's look at how you can have an awesome marketing campaign and really enjoy the benefits.
#1 Be Genuine
Did you know that you can turn your landing page for your campaign into a social hub?
If you want to see an excellent example of this have a look at what Travelocity did with their Gnome marketing campaign.
They were 'real' and 'genuine' with their followers. Their goal was to create a space where consumers were inspired to participate and that's just what they created. Their landing page has over 32 million impressions and more than 95 percent of their visitors scrolled down to the comment section. This is how you need to be thinking.
#2 Traditional Media Partnerships
If you really want to get the most out of your marketing campaign and your hashtags, partner with traditional media like television to create strong awareness and brand recognition. Another successful example for Travelocity is their partnership with the "Amazing Race" that turned their name into a household word. It makes for an excellent jump-off point.
#3 Be Strategic When You Pay For Promotion
Not all promotions are going to come to you free. Some of your marketing campaign(s) are going to involve you paying for them. How much will usually depend on how many people it's going to reach?
For example, a marketing campaign that reaches 50 million people is going to cost a lot more than a campaign that reaches 5000 people. Don't just spend your money. Make sure that you are being strategic when you pay for promotions.
#4 Seek Out a Creative Real-Time Marketing Opportunity
You need to keep your marketing campaign fresh and interesting. The best way to do this is to be creative and find a real-time marketing opportunity that connects with current trends and interests.
The success of any marketing campaign is measured by the results you achieve. You need to measure your metrics, including your social metrics and brand metrics to tell how effective your marketing campaign is. Then tweak or change accordingly.
Try Your Own Awesome Hashtag Marketing Campaign
Do you use hashtags? Are your running hashtag campaigns? If you said yes, are they successful? Would you like to have more successful hashtag marketing campaigns?
There have been some very successful hashtag campaigns carried out by a number of companies, but look around the internet and one that's getting a lot of attention is the hashtag campaign that Travelocity ran. There are few companies that wouldn't like to enjoy this kind of success. Let's look at how you can have your own awesome hashtag marketing campaign.
#1 What's Your Audience Already Discussing?
If you want to enjoy success you need to know what your followers are already talking about. The best way to do this is to simply ask them and then let them dialogue with each other. For example, if you sell smartphones and you want to know what it is your audience is looking for in smartphones then ask them.
#2 Use Low Barrier Entry For Contest Entries
Make it easy for them to participate whether that's in a dialogue or a contest. If you are running a contest minimize your channels. Pick two or three ways they can enter. For example, Facebook, and Instagram. Make it easy to enter by keeping the form they need to fill out simple and the entry process easy.
#3 Target Their Behaviors
Targeting their behavior can really pay off. In Facebook, you will do this by selecting them in the ad set menu. When you target their behavior you'll enjoy the benefits.
#4 Understand How To Use Hashtags
Everyone is running around using hashtags but few understand their importance or what it is they even do, so before you decide to go hashtag crazy make sure that you do your homework and learn more about what it is they do, how they function, why they are so important to your marketing campaigns, and how to use them correctly.
How To Use Social Media For Marketing When It Comes To Pinterest.
The success of your campaign is in the results you achieve.
You can measure social metrics like engagement and impressions. You can also measure brand metrics to determine the growth in brand recognition. There are tons of factors that contribute to your success but letting your followers have a voice and letting followers inspire other followers can make a huge difference in the success of your marketing campaign.
What are your goals when advertising on Social Media? Take Pinterest for example.
Are you looking to get more pins and repins? Are you trying to build a list? Do you want more traffic? Do you want to see your pins pinned more often? Here are some excellent tips to help you maximize your Pinterest marketing.
#1 Make Sure You Include The Pin It Button
Take advantage of Pinterest's free widget to add a 'Pin It' button to your Tumblr, WordPress, etc. images. You can also add the widget to your Android or iOS app. You can customize it and it's easy to get it up and working.
It makes it much easier for your visitors to share the content you have posted. They just have to click the button and choose which board they want to pin it to. Simple translates to more posts. You should keep track of the images that you use for your pin it button to see which ones do the best. It's a proven fact that the 'Pin It' button will increase your pins.
#2 Create Pin Descriptions For Your Visitors
Visitors want simple and seamless. If you want to increase your repins and pins then give them that by pre-populating pin descriptions for them. Make sure your description is inspiring and interesting. Avoid those generic descriptions nobody reads or wants to post. Take advantage of the description space and watch your repins grow.
#3 Do What Pinners Do
If you want to be sure that your custom pin descriptions are used and that your pin buttons are taken advantage of, then you need to do what pinners do. Watch and learn. Checkout what pinners are doing and saying. Are they using keywords? Which ones? Are they promoting brands or giving helpful advice? The insight you gain from pinners can be very helpful in ensuring success for you.
#4 Take Your Popular Pins And Show Them Off!
Why not showcase your most popular pins? When your visitors pin your images, what they are saying is what you have to offer, your product, matters to them. Because of this trending images have become a good way to predict what will be most engaging on your site. You can leverage the best-performing pins by sorting your images by the number of interactions and creating a top pinboard on your Pinterest account.
Put these 4 tips into practice on your Pinterest account and you'll get to enjoy the benefits sooner than you think.
How to Succeed Marketing On Twitter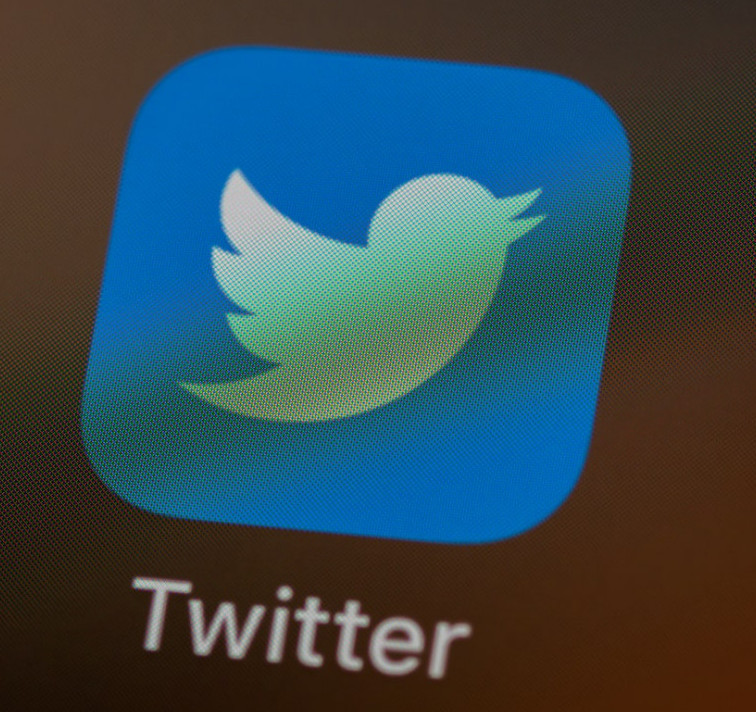 Are you using Twitter for your business?
Let's look at how to use social media for marketing when it comes to using Twitter to successfully brand themselves.
There are three things you will find behind the success of every Twitter marketing campaign.
A targeted audience
Solid content
Authenticity
Make sure that your marketing campaign on Twitter has all three components because without them you will falter. Twitter is often not used to its full capacity by business largely because they don't completely understand it or how Twitter can benefit their business.
For example, did you know that Twitter search is one of the most powerful marketing research tools available to help you target your audience right down to keyword or zip code? Be sure to take advantage of the advanced search. This is the right time for you to give Twitter advertising a try. It's fairly inexpensive and highly beneficial.
Twitter is approached differently by different businesses. Some will take the approach that they are providing helpful service and therefore provide specific and helpful tips and advice. Others will take a broadcast mentality.
There's no right or wrong and there are certainly tons of different strategies used. What one business finds works might not be right for another business. Keep in mind that if you are being helpful and nice people will find their way to you. It will attract them. Users tend to get rid of the broadcasters and the constant chatter that has no value.
As you grow it can be challenging to return the follow to everyone that follows you. A good rule of thumb is to return the follow to those who have authenticity in their connection with you. For example, you share a market such as tourism. Don't worry about returning the follow of those that go along and follow everyone in hopes of generating follows for themselves with little authenticity in their efforts.
Take advantage of Twitter lists. You can grow your lists to huge numbers when you take the time to nurture them. You can create category lists such as friends, customers, etc and you can take the noise off your wall and organize it.
Be Twitter-savvy and learn how you can get more out of your social media marketing by making sure you take advantage of all that Twitter has to offer you.
Well, I think this is a lot of information to take in all at once, but if you have any other ideas when it comes to how to use social media for marketing, please comment below.
 297 total views,  1 views today