With so many different programs and online opportunities floating around nowadays, how to spot an online scam is getting more and more difficult, as the owners of these sites are getting sharper and sharper and becoming expert at luring unsuspecting individuals into parting with their hard-earned cash.
And it is SO easy to get caught out!
You could be innocently surfing the internet when an ad suddenly pops up promising to show you how to earn money quickly or promising to make you rich overnight.
Be very wary.
How To Spot An Online Scam And Protect Yourself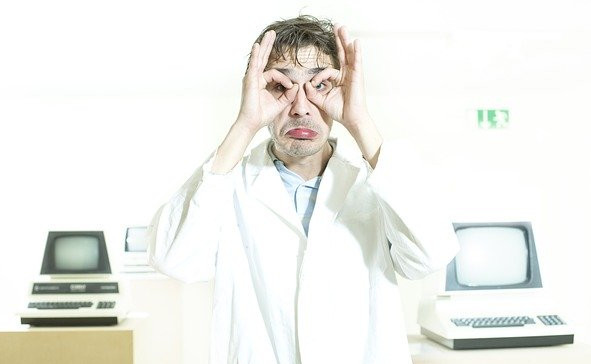 Internet or online scams are everywhere and they are sometimes relatively easy to spot.
It could be in the form of an ad that simply says  'find out how to earn easy money,' or 'make 10K by the end of this month.'  Then what happens next is that you are sold an online opportunity that promises you a huge sum of money for very little work.  Most of the time these scams don't deliver on their promises.  All legitimate businesses, online or not require hard work to make a go of it.
If in doubt, always do your research. Google can be your best friend, and if the scam has been around a while, there will always be complaints that will warn you.
Here is a checklist for you of all the scam and opportunity characteristics to try and avoid like the plague.
Any Get Rich Quick Offers
Be very wary of over-exaggerated claims – you will be setting yourself up for disappointment every time.
A successful business venture requires hard work and dedication over a period of several months before you will see any payoffs.  Move on to search for some real business opportunities.
'It's So Easy'
If there is no work involved, beware.  Some types of opportunities will be easier to do than others, but you must expect to put in your fair share of hard work to make a success of any business.
What Product Will You Be Exchanging Your Money For?
If there is no product, simply an exchange of cash, beware as it could be a pyramid or Ponzi scheme.
Beware if you get paid for a downline.  Make sure that there is a quality product available in a business opportunity for your prospects to buy.
Rather opt for businesses where you get paid upfront for your work and perhaps earn a residual income on anything that your hard work generates in the future.
Is There A Money Back Guarantee?
If there is no way to back out if you are dissatisfied, don't sign up.  If they do offer a guarantee, make sure that you have at least a month to test out the product or opportunity.
In any legitimate opportunity, there should be some sort of refund if you are dissatisfied with the service.
No Contact Details?
If they don't have contact details, ask yourself what they have got to hide?  Rather look somewhere else.
Google the company name and see if there have been any complaints against it. See if you can find the name of the owner and if you can see if you can find out some background information on him or her.
Is The Website Secure?
When paying over your hard-earned cash, make sure the site is secure.  The Http in front of the link should read Https if the site is safe.  It should also have a padlock symbol somewhere on the site, especially if the site is accepting payments.
Look For Spelling Mistakes
Bogus websites will often have lots of spelling mistakes and bad grammar, as they are normally put up and taken down in a hurry. The quality of the website is a dead giveaway as to whether they are legit or not.
Don't Open Links In Emails, Unless You Know Who They Are From
Many people lose their hard-earned cash by opening links in emails. For instance, I received a notification from PayPal to tell me that my account has been closed. A link was provided for me to click on and reactivate my account.
Instead of clicking on the link that they sent me, I went into my Paypal account the usual way, and lo and behold, there was nothing wrong with my account. If I had clicked on the link, I would have given my details and passwords to a scam artist.
Many people lose money in this way by opening links supposedly sent to them by their banks. Be very aware as most banks will not send emails with links to click on them or attachments, unless they are statements.
Individual Scammers
If you are dealing with an individual online, and it could be for anything from buying a house to investing in somebody's business, be very wary if any of the following things happen:
They claim you must take a check and no other payment method will work.
The claim the transaction must happen ASAP or the deal is off.
They ask for a check for more than the amount that is owed and you need to remit the excess to someone else.
The death of a family member is impacting on the deal somehow.
Someone in your family is hurt or detained and you need to send money right now.
A payment shows in your account and they ask for a refund. Double-check that the payment has in fact been cleared by the bank.
What Are The Most Common Types Of Internet Scams Or Fraud?
Work At Home Scams
This type of scam will promise financial independence and a lot of money for minimal work or effort. You are asked to pay an upfront fee for registration and you either receive nothing or products that don't sell.
Identity Theft
Cybercriminals use malware or computer intrusion techniques to steal your personal information and assume your identity.
Credit Card Fraud
Here people are duped into submitting their credit card information on deceitful websites that in turn allow criminals to make purchases with the stolen data.
Investment Fraud
Scammers pretend to have great connections and knowledge in finance and they convince people to invest in a certain company or venture.
Auction Fraud
This is online shopping scams that include buyers not getting what they pay for or receiving an item that is different from the one advertised when you placed your order.
Dating Scams
Criminals scour social networking sites to meet and form relationships with people online and once they get close to them they convince them to send them money.
Sweepstakes Scams
The victim receives an email saying that they have won the lottery or the sweepstakes. He is asked to send a certain fee to claim his fake prize.
West African Scam
How to spot an online scam is easier here, as victims are asked to transfer huge amounts of money between two countries, and they are offered a percentage of the money to do this. But then they are asked to send an advanced fee to supposedly help process the transfer.
So as you can see, how to spot an online scam is becoming a real art form in this day and age.
Be clever with your money and watch out for internet scams and internet fraud.  They are everywhere and ever-changing.