When you first start out with website development, it is all very overwhelming and technical, but did you know that with Wealthy Affiliate, you can cut out all the bother when it comes to the question of how to purchase a domain name and hosting because it is all practically done for you there with the push of a button.
In this way, you can cut out all of the learning curve associated with how to purchase a domain name and hosting and get on with the important task of building out your website.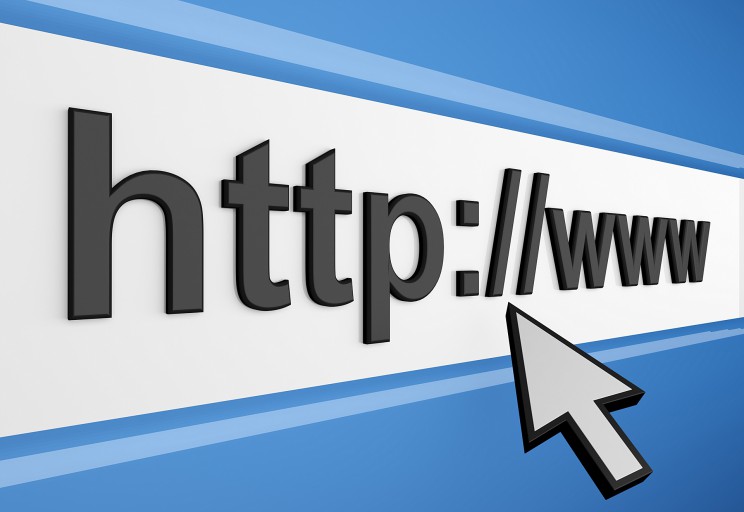 Here is what you need to know about Domain Names.
Domains
What Is A Domain Name?
A domain name is not a website, it is a name that merely points you to a website, for instance, https://www.profitonlinefromhome.com. The 'profitonlinefromhome.com' is the domain name or address of the website.
You can purchase and register a domain name with any of the service providers (GoDaddy, Easy Domains, Name Cheap, Wealthy Affiliate, etc.) and then direct that domain name to your website through your hosting company.
Think of a domain name like an address on an envelope.  It allows somebody to find you, or in this case your website.
A URL, on the other hand, is a technical name for an address. URL stands for Uniform Resource Locator. A Domain Name and a URL are technically the same things, but domain names just make the website address easier to remember. The URL for this site is https://www.profitonlinefromhome.com. All URL's will start with https:// or http:// if the website doesn't have a security certificate.
How To Purchase A Domain Name
There are many providers of domain names on the internet, and it normally costs you between $10 and $15 a year. The longer you keep your domain name and the more popular it gets, the more expensive it will get.
The process is pretty simple. You simply visit your preferred registrar and type the domain name into the search block provided. If the name you have chosen is available and not used by any other website, you can purchase it.
Be very careful because some domain name providers offer you cheaper options when it comes to purchasing your domain name, but then try to sell you all sorts of extras, like email addresses, security for your site, privacy and more.
Because I find this rather irritating and very confusing I now buy all my domains from Wealthy Affiliate. They ask $13.99 per year, and everything is included. The best part is that the price never goes up, even if you keep your domain for ten years. Wealthy Affiliate also hosts websites on their platform.
Now when it comes to how to purchase a domain name and hosting it is so easy to in integrate it all into your website with ease using just one platform. If you want to do this, you can open a free Wealthy Affiliate Account here
If you would like to find out more about Wealthy Affiliate first, then read my review here.
What Is The Difference Between A Domain Name And An Email Address?
Try not to get confused between a domain name and an Email address. The domain name will always end with .com or .net or .org etc., while an Email address will have a @ symbol in the middle of it.
You can have as many domains as you like pointing to a website, but not the other way around.
Both domain names and Email address cannot have spaces between the word, but dashes, lines or dots are allowed.
How To Choose A Domain Name
Choosing a domain name can be quite a challenge, as no two domain names in the world can be the same, just as no two email addresses can be the same.
The first thing to do is think up a list of about 20 different domain names that will be relevant to your website. Try to have at least one of your keywords or keyword phrases for your website in the domain name for better search engine rankings in the long run.
Also, try to spell the words correctly and not use abbreviations or shortenings like 4U or 2 instead of to.  Try not to use dashes and underscores, and make your domain name between two and four words long, which will make it easier for people to remember. Try not to use misspelled words, or you might lose your traffic to your competitor.
Before you choose your domain name you should know what your website niche and topic will be. You should already have done all your keyword research.  If you are not sure how to go about doing keyword research, you can read more here.
Remember most importantly, a domain name should work for you and not against you in your marketing efforts to profit online from home. When you purchase your domain name, remember to keep your username and password details in a safe place so that you can go back in a year or two to renew your name. So many people have lost their domain names because they lose this valuable information.
Hosting
What Is Hosting And How Do I Get Some?
Hosting is like a house that your website lives in. Every website needs hosting, and there are both free and paid methods that you can use.
If you are building a website to become an online business, then I wouldn't suggest using free hosting, as there are too many limitations.
Companies like HostGator, Blue Host, and Web.com are some examples of hosting companies that will charge you a monthly fee to host your website.
Wealthy Affiliate also offers both free and paid hosting, and I use them because there is no learning curve and everything is just so simple to set up.
All the hosting companies will walk you through buying your hosting and attaching your domain name to your hosting. Try and do this at the same company if possible, as it just makes life easier in the long run to have everything available in one place.
So now that you know how to purchase a domain name and hosting, what is stopping you from going out there and building your own online business empire?
Please comment below if you have any questions.
 351 total views,  1 views today