Have you ever wondered how to create information products to sell or to offer on your website to build your list?
The idea of creating information products and packaging it into something you can sell isn't new, but the idea of being able to do it online has opened up access to many more people and has made the opportunity much more accessible for all.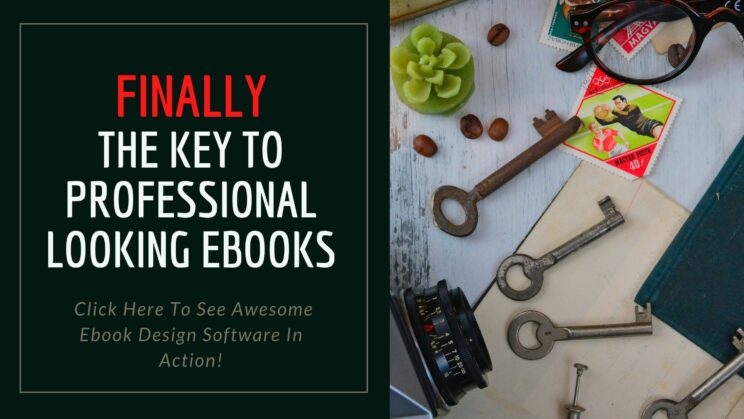 If you want to find out how to make an information product, here are some ideas I have been putting together.
How To Create Information Products
What Is An Information Product?
An information product can come in all sorts of formats, but at its heart, a product like this must pass on useful advice to your customer.
Despite the name, people don't only want information. They crave tips and strategies for making their life better. They want guidance. And that's what the best information products provide, whether it's a video, an ebook, audio, webinar, or even a membership website.
Even though a CD or DVD or a printed book is technically also an information product, I am focusing solely on those products that are delivered electronically, usually via download or some secure membership website.
The wonderful thing about having digital products is that your customers can order products at any time of the day or night and get them instantly without you even being involved in the selling process. It's literally money while you sleep and will cost you virtually nothing once your system is set up.
Sure, you will have to handle customer service and keep an eye on sales. But it's much less hassle than having to keep track and send out orders manually.
Do You Need A Website To Create Information Products?
The answer here is a resounding 'yes.'  If you don't have a website, how are you going to market your information product?
Sure you can use paid advertising, but it is going to cost you a lot more money, and you won't be building any credibility in the process.
The best thing to do is to buy a domain name, either one related to the product you want to create or your own name and start with your website as soon as possible. The sooner you get going with your website, the sooner you will get ranked by Google, and the sooner you will get found and start making sales.
This process does take a while, so I suggest you get going with your website while you are in the process of learning how to create information products and writing the content.
If you don't have a website yet, you can start your free website, get great hosting, and a domain name here at Wealthy Affiliate.  You can read more about Wealthy Affiliate here.
I choose Wealthy Affiliate as my number one hosting and domain company, because, you get backed by full training, and you can set up your website in less than five minutes.
Once you have your website set up, you need to start adding content that is related to your information product, and you need to do this as regularly as possible so that you can start generating traffic to your website.
What About Keyword Research
Of course, if you want your website to be found in the search engines, you will need to do some keyword research, which you can read about here.
You need to target keywords related to the topic of your information product, but you will also need to find low competition keywords. There are millions out there, and you can try this tool for free for the first 30 searches. It is called Jaaxy and it is very simple to use. You can even find some great domain names using this tool.
Product Creation
You obviously already know what your product is about, but now you need to do some market research on your product to make sure that it will sell. It is no use creating a product that nobody wants to buy.
If you go into Clickbank, eBay or Amazon you can search for topics in your niche and see how well they are selling. Feel free to buy and use some of these products for research.
Just remember never to copy them. Just research them so you can put your own spin on your own product.
There will also be many blogs online that will be related to your topic, on which you can get ideas.
Videos are also a great place to get ideas.  If you spend about six to ten hours researching your niche, you can become an expert on your topic, and you will be able to relate the information you have learned in your own product.
Once you have done your research and made your notes it is time to start writing. A good way to start is to break your topic up into chapters. You can work on a topic per chapter.  The writing will take a while, but don't overthink it too much at this stage, just write what comes to mind. You can go back and edit later.
When writing an information product you are going to need to be very disciplined with yourself and schedule time each day to write and add onto your project, as well as find the time to keep your website fresh.

How To Add Value To Your Information Product
Once you have your writing done, you can add more value and appeal to your product by using some or all of the following ideas:
Do an audio version of your product by recording somebody reading it or parts of it. You can use free tools like Audacity or Skype to do this.
Do an interview with an expert in the field you are writing about. Offer the expert free advertising to their site via your product and they won't say no.
If your product teaches something, then add a how-to video. Camtasia is great for this, and they do give you a free trial to try them out.
Add worksheets, for example, a diet plan, a checklist, or graphs.
Add some extra bonuses free if the product is bought. Remember when you are doing your sales letter, to let your buyers know how much your bonus items are worth.
Remember to use graphics and pictures in your product. GFX-1 is a company that sells graphics and will even design your website Logo or design for a very reasonable rate. They also do covers for your ebooks.
You could offer a hard copy (book or DVD/CD) of your product to your customers.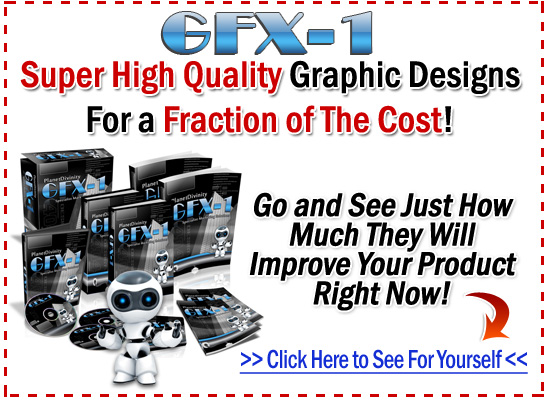 Create a Sales Page
How to make an information product is not complete without a sales page so that you can sell your works.
You will need to create a sales page on your website in order to sell your product. In order to do this, you will need an HTML editor. NVU is a great free one or you could try a 60-day free trial with Expression Web from Microsoft.  Keep your sales page simple and to the point.
Build a List to Sell too
This would also be a great time to start building a list. You could write a series of emails that you could use to promote your products which automatically get mailed to your list.
Maybe try offering them a report, which could be a simplified version of your product or a report to sign up to your list. I use this cost-effective company to build my lists. You could also try Flodesk.
Finalization
Once your product is finished, edited, and checked, you need to convert it to PDF format so that you can sell it. The easiest way is to use Open Office, and it takes about two minutes. You will need to do this so that anybody anywhere in the world with any type of computer will be able to download your information product.
If you have an Apple product, you can also now save your files into PDF format.
Or try Sqribble to give your information products that professional touch.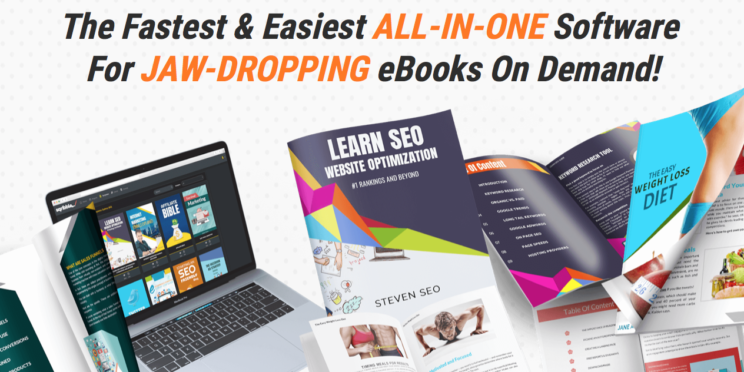 Selling your Information Product
There are many platforms that you can use to sell your product, and Clickbank is a great one because you can get an army of affiliates to sell your product for you.  There is an initial setup fee, but then Clickbank handles all the payments for you, and your products. If it is a good product, it will sell on autopilot.
Other places you can try are Rakuten Affiliate Network, JV Zoo, Amazon, or eBay.  Take some time to investigate your options.
How you want to Create information products is a very personal thing for most people, but the above process is a simple way to get closer to your goal.
530 total views, 1 views today