The most difficult and also very important decision for any new website creator is how to find a niche for their website. It is really important to discover a good and profitable niche, and here are some tips and tricks on how to find the perfect niche for you.
How To Find A Niche For Your Website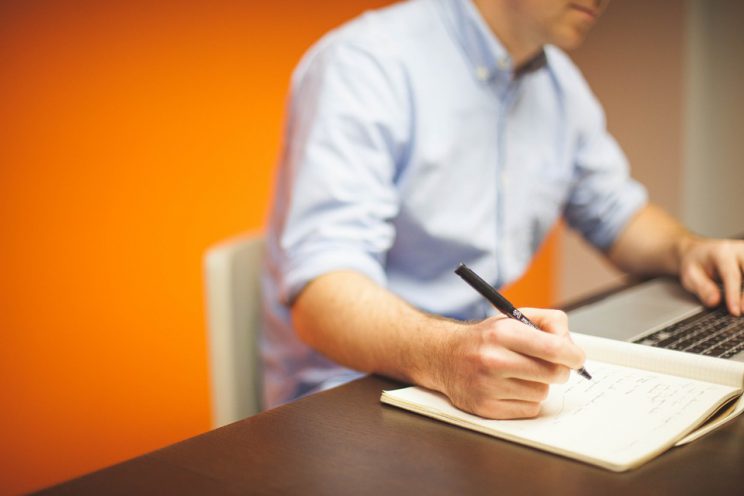 These are the general tips we are all given, to begin with on how to find a niche for our website, and these are very basic suggestions.
You will need to make a niche website around a topic that you like or are passionate about. If you are not interested in the topic, then how are you going to motivate yourself to write good content for your website week after week, month after month?
Once you have a niche, plug it into a keyword research tool. I use this one as it saves me so much time.
If the keyword has about 30 000 searches or more a month, then it is a good niche. Below that you will find that there will be little market for the niche. On the other hand, if there are way over  40 000 searches a month, there will be a lot of competition for that keyword, and it will be too risky to enter this niche.
Well, the above steps are just the basics, but there are a lot of other variables to also consider when researching how to find a niche for your website.
These are other things to consider:
Long-tail keywords
Research into your competition
Research into whether or not people buy the types of products you want to offer on your website
So here is a more detailed list that I have for you on how to find a niche for a website.
Step Number 1:
Write down a list of all your interests, abilities, experience and topics that you know a lot about. Any one of these things may be a good niche for your website.
Don't put things on your list that you know nothing about, or have little interest in, as it will show in your content, and you won't get readers easily. Not only that, you could run the risk of becoming bored with your website.
Step Number 2:
Identify if anything on your list is a hot topic or a current trend. What is buzzing at the moment, and could you turn this into a potential niche?
Shorten your list now into potential niches.
A great site to visit for ideas on products that you can sell on your niche is Amazon.com
. Here you can go into the products that you intend targeting and then go into sub niches and see what is selling well.
You can also try Clickbank, Yahoo Trends and Google trends to see what is selling well online.
Step Number 3:
Now you need to run these potential niches through some tests:
Are people searching for information in the niche potential buyers, or merely information seekers? Is there a high demand for the product that you wish to promote on your website?
Are there problems in this niche that people will search for answers to. For example, if you are a technically minded person, you may be able to help a lot of people to fix the database on their website or show them how to do HTML.
If people searching for information on this niche have urgent problems to overcome, even better. They are more likely to buy something that can offer them the help that they need.
Is the niche evergreen? It is no use getting into a niche that is just a fad, or you will only do well for a little while. An example of an evergreen niche could be 'how can I avoid lower back pain?'
The more yes answers that you have to the above questions, the better and the more likely that the niche will do well.
Are there a lot of products to sell within the niche that you have chosen.
Are there lots of other websites, social media groups and forums dealing with your niche issues. This will be a good thing for you.
Step Number 4:
Once you have your niche, it is time to find some long-tail keywords that relate to your niche. Looking for long-tail keywords will help you to come up with some sub-niches which you can use to further profit from.
To get long-tail keywords, try typing your keyword into your keyword research tool and watch how the tool will give you loads of other keywords related to the original keyword that you typed in.
Step Number 5:
You need to find out how much competition you are going to have in your chosen niche.
For this, you need to type in all your keywords into Google's Free Keyword Analysis Tool. You will now be able to see the estimated advertising competition, which is normally about the same as marketer competition.
I use Jaaxy, as it saves me so much time when doing my niche and keyword research.  You can read more about Jaaxy here.
The tool will also show you the average amount of searches the keyword is getting each month.
You will also be given more similar keywords, which is great as you get more ideas for your site.
Your job is to identify the keywords with many searches and as little competition as possible.
Step Number 6:
If you want to go into a popular niche, you will need to dig deep to find a sub niche.
If for instance, you want to go into weight loss. This niche is very difficult to get into as it is so competitive. Try dig deep and target a sub-niche of the one you want to go into, like how to lose weight at 65 or how to get fit with a medicine ball. There are literally hundreds you could try, and you will find something you can use that is related to your primary niche.
If you follow the steps above, you should find a profitable niche and relevant keywords to go with your new niche.
This will give you a solid foundation to start with for your new website.
Please leave any comments you may have on how to find a niche for a website below.
423 total views, 1 views today