If you are looking at ways on how to drive traffic with paid ads such as Adwords, Bing or even Facebook, then you need to be very careful if you are not experienced, as you could lose a lot of money pretty quickly.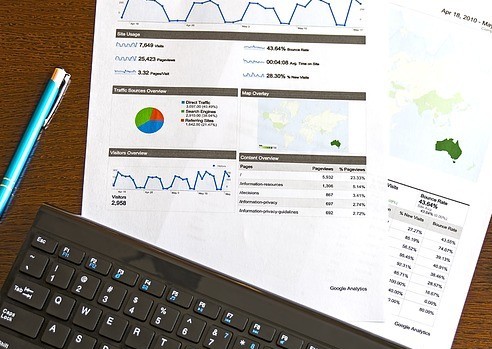 Utilizing advertising like for instance Google Adwords where traffic is attracted to your website with visitors clicking on the ads is one of those vital tools to use in the internet marketing world if you want to drive traffic to your Web page.
Using free advertising is also great, but you will have to work a whole lot harder to make it work for you.
The reason you want to learn how to drive traffic with paid ads is that for any site to be successful, it will need traffic, and lots of it.
In the ideal world, you would aim to get lots of organic traffic from the search engines. This is the process of doing SEO and aiming for your website to be at the top of the search engines for your chosen keywords.
This method, although good does take time, patience and work. If you can't get enough organic traffic and want to start earning from your website, the next best way is to pay for your traffic.
How Do Paid Ads Work?
Let's use Google and Adwords as an example here.
When searching for something using the Google search engine there are noticeable listings in the right-hand corner of the web page, and also on the top of the search engine listings at times.  All of these listings are identified as Google Adwords.
Google presents important text and picture ads that are relative to what you are searching for. They are normally called Sponsored Links. When a searcher enters his search term, the links appear separately thus giving superb exposure of the listed site.
How does it work? Google is the most popular and the largest online search engine.  It receives more than 200,000,000 queries every day. Because of this demand, its web administrators require good quality sites in order to achieve high ranking on the results of searches it provides. The high ranking can denote high traffic for a particular website. The other way to get this higher ranking is to pay for it.
The results page of any search engine can really be a great spot for promoters to advertise a service or product using links and ads. Particularly, these are helpful to those ticket items needing maximum exposure for sales. As a result, Google launched Adwords service offering businesses an avenue to advertise their services and products to a targeted audience.
When somebody clicks on a sponsored link, then the advertiser will pay for that person to visit their website. This could be as cheap as .10c to more than $75, depending on how popular the keyword is. Advertisers bid on certain keywords, and the more popular the keyword, the more expensive it can be to use it in your advertising. Luckily you as the advertiser can control how much you are willing to spend on a certain keyword, but if you bid too low on a popular keyword, you may not get exposure for your advert at all.
Other search engines like Yahoo/Bing and even smaller ones also offer this service. I tend to use Bing a lot, as I find their ads more affordable.
How To Drive Traffic With Paid Ads
Here I am using Adwords as an example of how to drive traffic with paid ads, but most of the search engines are pretty similar in the way that they work.
In order to drive traffic with paid ads, you will need to set up an account with the relevant advertiser. Next, you should specify your country and language; this is an important step since your prime motive is to sell. You would not want your product or service advertised in places that are not relevant.
After acquiring an account, you are now ready to make your ad group. This ad group consists of ad designing, keyword selection and determination of the maximum cost you are willing to pay for the keywords of your choice. This also includes bidding an amount for the ad.
Getting Your Ad Together
Tag title is the next important thing to consider in Google Adwords. Be sure that your title tag is captivating especially if you want to know how to drive traffic with paid ads since this will be an essential tool in catching the attention of the target audience. As a note, title tags must describe your website accurately and clearly. This must be effective in conveying the message to your audience. Having clear messages can attract qualified leads which can be converted to sales. This can, therefore, signify the importance of selecting concise keywords.
When you are paying for advertising, you must make sure that your ads are super targeted. For instance, if your ad says best car sale, make sure that your potential customer will get to a page on your site that offers cars at really good deals.
If you are super targeted with both your ads and the keywords that people type to get to your ad, you will have better success with an ad and in the end your sales.   The trick is to set up campaigns with a few super targeted keywords per campaign.
Each campaign should have maybe five to ten super targetted keyword phrases. For instance, you could use keywords like "cheap cars, best deal on your next used vehicle, good quality second-hand cars." You would, however, need to research your keywords of choice first as there is no point in having a keyword in your campaign that is not popular, or you won't get any click-throughs.
Keywords must carefully be selected. There are words and phrases that can be adapted to attract more prospects. Using different words, derivatives and misspellings can lead to an increased chance of serving your ad on the website.
After deciding on a title tag for your ad, to have maximum exposure cost must be considered next.  For each campaign, it is recommended that you have a daily budget that is affordable and suitable.
Usually, the charges are agreed upon by the client and a webmaster or administrator. Normally, a pay per day amount is considered.  For example, a trading assistant who takes care of the selling of peoples stuff agrees on a $10 a day or $300 for a one-month listing. Generally, the charge can be as low as a dollar a day. The amount will all depend on the set agreement.
One of the mistakes is bidding on a few wrong keywords, thus missing the right ones. Another mistake is not knowing what keywords and ads best convert web users to sales and which ones aren't profitable.
VERY IMPORTANT!
Start off small and work your way up once you know what is working for you. Never pay a lot of money before you know that the campaign works.
Here is a great video you can watch in order to learn more about just how to go about adding a campaign on Bing. Click here to view.
In conclusion on how to drive traffic with paid ads, paying for advertising is a great tool for furthering the success of your site. It will definitely be helpful in achieving the targeted traffic you will need to have maximum exposure and eventually the skyrocketing sales you dream of!
371 total views, 1 views today