Healthy grocery shopping is something we all have to do, even though choosing the right foods can often be very difficult.  If you don't have healthy ingredients in your kitchen, you won't be cooking very healthy meals.
Healthy grocery shopping on a budget makes it even more difficult, as we all know that healthy foods are far more expensive than processed and junk foods.
Before you set out to do your grocery shopping, plan your meals for the next week and make a list of the foods you will need to buy. Try not to deviate from this list, and this can prove difficult as most grocery stores put all the tempting and unhealthy foods at eye level and in prime spots around their stores.
You should be filling your shopping trolley with plenty of fruits, vegetables, whole grains, dairy, lean meat, fish, poultry, beans, and nuts.
Healthy Grocery Shopping Tips
To assist you with your healthy grocery shopping, the tips below can indeed help make things  a little easier:

Tip Number 1:
Never go grocery shopping on an empty stomach.  This makes you want to put more into your trolley and it will normally be the wrong types of foods.
Tip Number 2:
Select canned fruits and tuna that are packed in water, not oil or syrup.
The foods packed in oil can pile on the calories, and the syrupy fruits do nothing good for your sugar levels.  If possible go fresh fruit rather than with tinned fruit.
Tip Number 3:
Look at the labels for the words "hydrogenated" or "partially hydrogenated". The earlier you see them appear on the list, the higher the amount of unhealthy trans fatty acids the food will contain.
Tip Number 4:
Don't buy turkey or chicken with the skin on it, and if you plan to buy chicken – buy a chicken breast meal.
Of course, it is cheaper to buy meat with the skin on, but then make sure to cut it off at home before you cook.
Tip Number 5:
When you select frozen dinners, select those that are not only low in fat but low in sodium and cholesterol as well.  Frozen veggies are also a good option.
Tip Number 6:
If you aren't consuming enough dairy products, go with calcium-fortified orange juice instead.
Tip Number 7:
Go for whole-grain bread, cereals, and rolls. You need fiber in your diet to maintain a healthy gut. Try to cut back on everything made with processed white flour, no matter how good you think it tastes.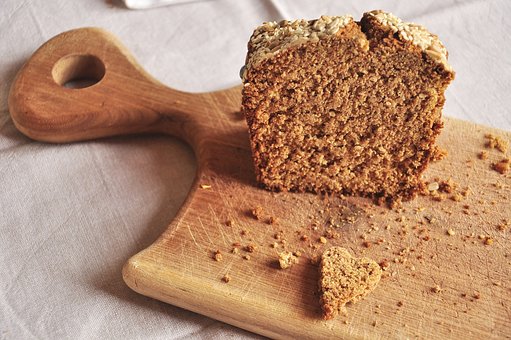 Tip Number 8:
Give cantaloupe a try. With just 95 calories, just half of the melon will provide more than a day's supply of Vitamin C and beta carotene.
Tip Number 9:
Don't be tricked into buying yogurt covered by nuts or raisins, as the coating is normally made of sugar and partially hydrogenated oils.
In fact, all sweetened yogurts have more sugar than you realize. Rather go with plain and add your own fruit to sweeten.
Tip Number 10:
Get some of the low fat treats, such as pretzels, ginger snaps, and angel food cake, just so that you don't feel deprived.
Tip Number 11:
If you see something healthy on special, and it will keep, buy in bulk.  Thus you save in the long run.
Tip Number 12:
Most of your time in the grocery store should be spent in the fresh produce section. Make sure you choose as many different colored fruits and veggies as possible and don't be scared of trying some new ones.
Tip Number 13:
Choose "real" foods, such as 100% fruit juice or 100% whole-grain items with as little processing and as few additives as possible. If you want more salt or sugar, you can always add it yourself.
Tip Number 14:
Avoid foods that contain more than five ingredients, artificial ingredients, or ingredients you can't pronounce. Keep your food as close to natural and unprocessed as possible.
By following the above tips when grocery shopping, you'll avoid the bad foods and get those that you need.
There are many different healthy foods at the grocery store, all it takes is the will power to go past the bad foods and on to the good ones.
Please feel free to comment if you have any healthy grocery shopping tips to add to the list.
440 total views, 1 views today