I have been a free member of Grammarly Grammar Checker for a while now, but as they offered a half-price deal, I decided to upgrade to the paid version, and wow, what a difference!
I can definitely say that out of all the spelling checkers that I have tried, Grammarly must be The World's Best Automated Proofreader.
Is Grammarly Grammar Checker Free To Use?
Yes, it is, and the free version works really well for checking your spelling and punctuation. In fact, it has saved me several times from silly spelling mistakes, which I missed when proofreading my work.
I don't think the human eye can do as great a job as Grammarly does, and I strongly recommend you try it. It is easy to install on your browser, and it checks everything you write for errors.
Even when writing an email to your friend, Grammarly is at work looking for errors as you go.
Whatever you're writing, you don't want it to go out with embarrassing spelling mistakes, confusing grammar issues, or incorrect punctuation. Fortunately, you can count on Grammarly's free version to help you catch and remedy a slew of common mistakes. This can save you time and safeguard your credibility while making sure your writing gives the right impression.
Grammarly Free Version also offers a tone detector that can help your writing sound just the way you want, whether that's friendly but not overly casual or concerned but not angry. The tone detector analyzes your words, phrasing, and punctuation so you can ensure your writing says what you mean—exactly how you mean it.
Grammarly's free plan also includes conciseness suggestions to tighten loose phrasing.
I type pretty quickly, and this is a screenshot of what my first paragraph looked like when I first typed it and what Grammarly picked up as errors.
All you do is then hover your mouse over the underlined words, and Grammarly will show you what you should be doing.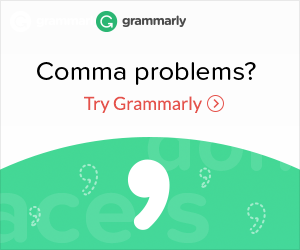 That is basically what the free version does for you, and that is why I have enjoyed using the free version for so long.
Grammarly Grammar Checker Premium Version
I have recently upgraded my Grammarly account to Premium as I wanted to take my writing to the next level, and I hope this change will make a huge difference to my content on my websites.
Grammarly Premium has some awesome features, including:
Writing Suggestions - It can also change the tone that you are writing in, from friendly to business-like.
Definitions and Synonyms - By double-clicking on a word, you can get definitions and synonyms to use in your writing.
Correct Spelling Automatically - Unlike the free version, you have an option to turn this feature on.
Shows phrasal predictions.
Can choose what type of English you write in - American, British, Canadian, or Australian. I failed to find South African English, but maybe that is not a thing.
Plagiarism checker - This is great to avoid duplicate content and ensure your writing is unique to you.
Who Is Grammarly For?
Grammarly is great for anyone who works on the internet. It will check you whether you are writing letters or emails, writing content or even posting on social media.
Grammarly is available for most browsers and can be used for both Mac and Windows.
People who will especially love Grammarly are: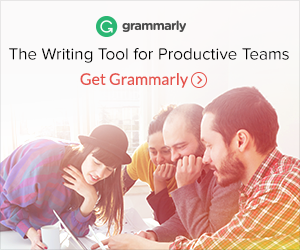 Authors
Students
Journalists
Freelance Workers
Bloggers
Writers
Social Media Influencers

How Much Does Grammarly Cost?
Grammarly Grammar Checker offers monthly, quarterly, and annual subscriptions. At the time of writing this post the prices were as follows:
$30 per month 
or $20 per month if paid quarterly
If you pay yearly it will cost $144 for the year.
There are also cheaper rates per user for businesses.
Does Grammarly Have An Affiliate Program?
Yes, it does and if you get Grammarly through me, I will earn a small commission. But the reason I wrote this post is that I believe that Grammarly is a worthwhile tool for everyone to have on their computer.
If you prefer to work on your phone you can add Grammarly there too.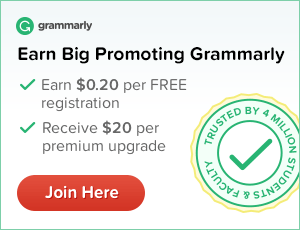 This post was proofread by Grammarly
 311 total views,  1 views today