If you want to become a successful entrepreneur, whether it is part-time or full time, you need to have the right work ethic, mindset and the desire to want success so badly you are willing to go the extra mile no matter what it takes.
Many people equate being self-employed with being an entrepreneur. We suggest that few of us are entrepreneurs, but most of us are self-employed.
To make the distinction, let us explore the requirements of entrepreneurship.
Entrepreneurship is generally characterized by some type of innovation, a significant investment, and a strategy that values expansion.
The entrepreneur is often quite different in mindset from a manager, who is generally charged with using existing resources to make an existing business function well.
The roles of entrepreneurs and managers are not necessarily incompatible, but entrepreneurs are seldom patient enough to be good managers.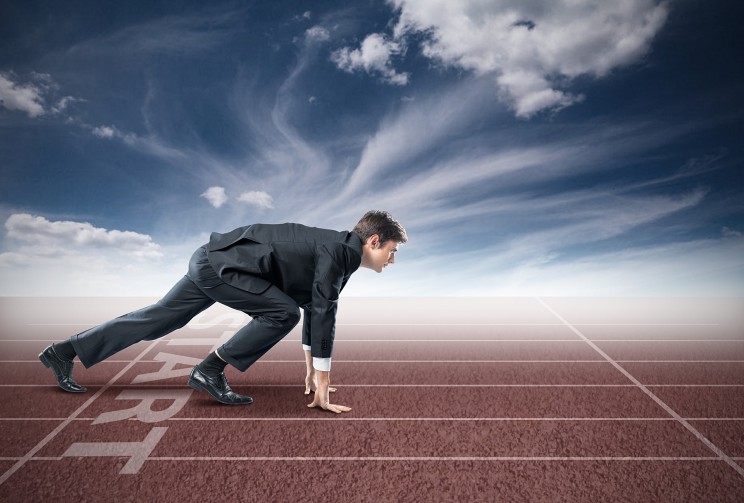 The Mindset Of Successful Part-Time Entrepreneurs
A recent study has shown that 70 percent of businesses that are started were by a person who had an entrepreneurial parent.  This suggests that entrepreneurs children have a different mindset to those with parents who work for a boss.
It is also helpful if wanting to become a successful entrepreneur that these traits are also in place:
Supervisory or Managerial Experience and The Ability To Work Well With Others;

A sound Business Education;

Knowledge about the Type of Business You Are Going Into;

Willingness to Acquire the Missing Necessary Skills;

A Very Positive Mindset and Lots of Self Discipline.
Keep in mind that there is a difference in learning how to be, and actually succeeding as an entrepreneur.
Normally a person studies to become a doctor and becomes a doctor.  Unfortunately, if you could study to be an entrepreneur, it wouldn't necessarily make you into a successful entrepreneur.
Why Do We Want To Be Self-Employed?
These are the main reasons that people give when going into business for themselves:
Freedom from a work routine;
Being your own boss;
Boredom with a current job;
Financial Freedom.
The best approach to preparing for an entrepreneurial career is often to find some aspect of your field in which you can become an expert.  This is the best first step to become a successful part time entrepreneur.
Start off slowly part time, building your business after hours.  This way you won't have financial stress to contend with as well.
With the advent of the internet, the world is at our fingertips.
One of the best ways at the moment to build a business, with almost no overheads is to do it on the internet.
You start of by building your presence, making use of a good website.  You then use your website to make sales and build your business up from there. If you have the motivation and commitment to put 2 to 3 hours extra a day into building your business, then you may have what it takes to become successful as an internet entrepreneur.
Do I Consider Myself An Entrepreneur?
Yes, I do, although not in the conventional sense.
I started working for myself back in the '90s and still run my own dance studio full time, and over the years it has grown and I have had to get other teachers in to help.
In the meantime on the side as a part-time thing, I started to build websites around the things that interest me. At first, it was a way of recording things without having to keep a paper trail, but after a few years, I realized that my websites could actually be bringing in an income.

There is nothing quite as satisfying as not having to rely on a boss or a company to pay your salary.
When you see that first sale from your website, even if you have only made a couple of dollars, that is the moment that you realize that you can do this and generate your own income using the power of the world wide web.
Now building websites is still part-time for me, as I love my teaching and am not quite ready to retire yet, but at least I know that when I do decide to hang up my dancing shoes, there is another source of income that I can work on and enjoy well into old age.
How Do I Go About Building A Business With A Website?
It's pretty simple really, especially if you have the right training, and the right group of people to mastermind with.  I used this company to get my brand off of the ground, and the training and resources there are amazing.
You can even use their secure website hosting for your site.
They offer:
WordPress optimized servers
The most secure hosting anywhere
Full redundancy
Daily backups
24/7 website monitoring
Fully managed
Email & forwards
Site Health analyzing
Website auto login
Full training
And so much more.
So if you want to become a successful entrepreneur, you simply have to, first of all, want it badly enough, and then you need to go out and get it, no matter what it takes.
Wishing you all the best, and please feel free to comment below if you have any questions.