You need a website and you are asking 'what is the best web hosting company?'
This is mostly a personal choice, and it all depends on what you are looking for and what you nee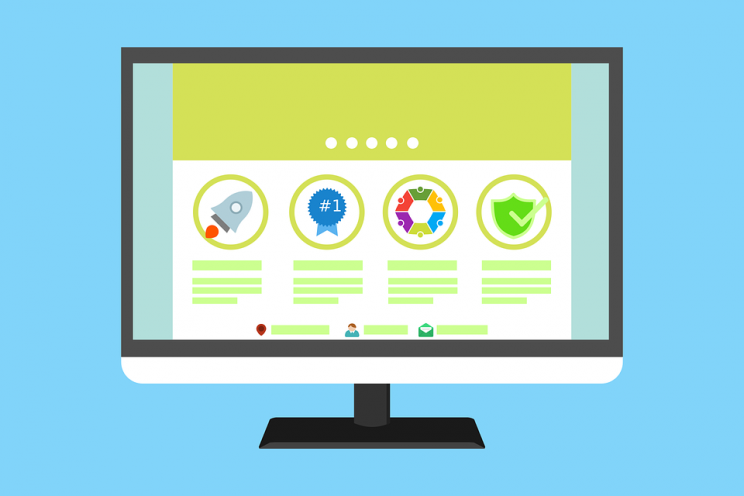 d your web hosting company to provide for your business.
What Is The Best Web Hosting Company For a Small Business?
One of the first things that a small business must do in order to be successful and meet operational goals is to build a strong client base through the use of an active website.  A well-developed website with strategic ads, good search engine optimization, content and smart graphic design can attract new clients, retain existing ones and increase website traffic, as well as increase sales that your business does.   However, before developing a website, it is important to identify a good website hosting service.  When doing your research on what is the best web hosting company, you need to look at what type of hosting you would like.
There are four primary types of website hosting services:
free or low-cost;
shared;
dedicated or
managed cloud hosting.
FREE OR LOW-COST HOSTING:
The free hosting option is the best method to quickly establish a website on a secure server with reliable technical support.  This option will enable a business owner to determine their specific business needs related to bandwidth, disk space and/or memory with minimal effort.  Further, once a business begins to grow, the owner can then decide if more scale or features are needed such as storage or domain capability.
With free hosting, there is always limitations. For instance, you may not be allowed to put affiliate links on your site, or maybe you can't choose your own domain name. If starting out, free is the best way to get your feet wet and you can always upgrade at a later date.
The easiest way to start a free WordPress Website right now is to click here.
SHARED HOSTING:
Shared hosting is one of the most common and popular forms of web hosting service. Shared hosting is where a hosting service provider maintains multiple servers and offers space and storage to multiple website customers.
A shared hosting service is referred to as shared because the provider shares storage, bandwidth and other features with other website owners. Shared hosting is recommended for smaller or new start-up websites as web traffic is smaller and security needs are minimal. Shared hosting is also one of the more cost-effective solutions for website hosting rather than dedicated hosting to meet small business needs. You also have more options open to you than free hosting and the cost per month is minimal.
DEDICATED HOSTING:
Dedicated hosting is the opposite of shared hosting since website hosting services are provided under a service agreement with a customer and a sole service provider which offers website services to individual clients.
A dedicated hosting service provides technical support, software upgrades, and security systems similar to a shared hosting service.  However, a dedicated hosting service may also provide custom firewalls, a dedicated IP address, and more access control policies.  For most small businesses, shared hosting may be preferred to avoid the higher costs associated with dedicated hosting or the bother of securing a service agreement.
MANAGED CLOUD HOSTING:
Managed cloud hosting is similar to shared hosting as the website provider stores multiple websites on various servers to provide customers with more storage, technical support, and automated application updates. The primary difference between shared hosting and managed cloud hosting is that cloud hosting offers more computing power which is important to businesses that anticipate higher traffic levels or adding a point of sale component to their website. Further, more space customization and added security are also available on cloud hosting at an affordable cost.
My Favorite Web Hosting Company and Why
I have used the services of really good web hosting companies in the past such as Hostgator and D9 Solutions. Both are good, but if you ask me what is the best web hosting company that I have used and are looking for ease of use, automatic website setup, training, and domain names all in one place then the best Web Hosting Company is Wealthy Affiliate. This falls under shared hosting but is as close to dedicated hosting as you are going to get for the price.
You can read my review of Wealthy Affiliate here. Wealthy Affiliate is much more than a hosting company because:
Wealthy Affiliate hosts your websites for you on the WordPress platform;
You can set up a WordPress site in less than five minutes using Site Rubix;
You can see all your websites and their health from the dashboard, and log in quickly and easily;
No complicated site setup steps to learn;
Full training is provided on easy to follow videos;
You can host 2 websites for as long as you like for free;
Keyword tool provided for your SEO efforts;
You can easily transfer your websites to other hosts if you ever need to;
Domain names can also be purchased here and integrated seamlessly into your site;
Sites are fully protected from spam and hackers.
So do your research, but I hope that I have answered your question "what is the best web hosting company,' so that you can make an informed decision.
Selecting a good website host is one of the most important steps towards obtaining higher levels of traffic and ensuring the success of your business.
Please leave your comments below on your choice of website hosting companies.
 84 total views,  1 views today