If you are wondering, what is an online business, you have come to the right site. More and more people nowadays are seeing the benefits of owning their own piece of the pie in the form of an Online Business. Let's look at what exactly this is, who can own one and ways to get started.
What Is An Online Business?
The question: "what is an online business?" is exactly what it says it is.
An online business is a business that you as an individual or a number of people can run from anywhere in the world using the power of the internet.
So, providing you have an internet connection in the area you are working from, and of course a computer, laptop or tablet to work off of you can also have a slice of the pie.
Many people worldwide have built sustainable businesses online for themselves that have enabled them to retire from their full time jobs, or earn a healthy income on the side.
The benefits of having your own online business are of course self explanatory:
Freedom.
You choose your working hours.
You can work from your home in your pajamas or from the beach, your choice.
Your earning potential is unlimited.
More time to spend with your family.
You can take your work with you when you travel.
No more answering to a boss.
The above reasons are enough to make anybody want to have their own online business.  It is easier said than done, but there are many ways in which you too can have your own piece of the pie.
There are many different types of online businesses, and if you are interested in having your own, there are different types, of which, in a nutshell, a few are:
Multi Level Marketing (MLM)
This involves selling of products, as well as building a down line of reps beneath you.  The benefits of this is that when the reps that you recruited make sales you get a cut of the commissions.  Sometimes, depending on the business model, this can run a few levels deep.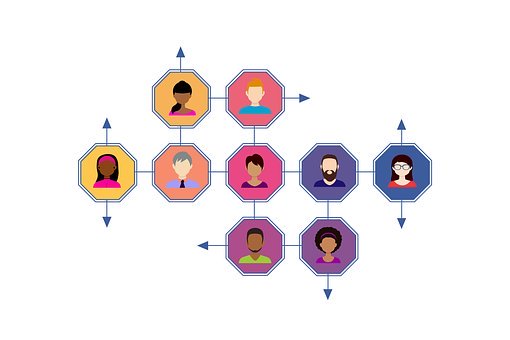 When and if you decide to join up with a Multi Level Marketing Company, you need to be very careful, as a lot of these types of businesses end up fizzling out quite soon after they start, or being merely pyramid schemes, which are highly illegal in a lot of countries.
The other down side is that you will have to work very hard to build and train a team underneath you to replicate what you are doing.  Most of the time you get a bunch of tyre kickers underneath you that don't work and expect miracles.
Make sure that you do your research before parting with your hard earned cash to one of these companies.  Make sure the company has been around a long time, that they offer good support and training, and most importantly that they have a good product to market.
Safe List Marketing
There are some people that make money by selling advertising.  They join up with safe lists or advertising companies, and then work to get people to join underneath them.  If members join underneath them and upgrade, they get commissions.
The drawbacks here are that most of these types of advertising sites are free to join, and most people that join don't upgrade, so you will have to work really hard on an ongoing basis in the hopes that the next referral will purchase something.
Although I use safe list sites to market on, I don't necessary think it is sustainable enough to put all my energies into getting others to join, unless I find a diamond in the rough.  I do however, sometimes upgrade on these sites, as it saves me time when I advertise, as I don't need to waste time clicking for credits.
To save a lot of time with my safe lists, I use Referral Frenzy.
Using this platform you can send out emails to multiple platforms at a time, and build up your downlines in various mailers by simply referring others to Referral Frenzy.
However to get the maximum benefit here you need to send out mail regularly, as the open rates on these mailers is normally low. I find the best things to sell on these mailers are advertising platforms.
You can read more about the product by clicking here.
Developing Your Own Products
This is one of the best ways to make money online, but there is a huge learning curve.  If you can create your own unique product and sell it, you should do very well.
To do this you need to have good training.  You will need to know how to convert your project to PDF format, load it to a website from which you can sell it, among other things.
Many marketers run very successful online businesses creating and launching their own products, but if you want to do this well you will need to educate yourself.
If you need to start a website, you can have one up and running in the next few minutes by clicking here.
Affiliate Marketing
This involves selling other peoples products and earning commissions on what you sell.  A lot of internet marketers run full time businesses using this model and are very successful, but once again, without the proper training, you will work very hard for very little.
This is my main source of online income and if you are willing to learn to build a website and market various products within a niche of your choice, the world is your oyster.
I use the Wealthy Affiliate Platform to accomplish this, and if you want the best training the internet has to offer, as well as top class hosting for your websites, I strongly suggest you give them a try.
Building Websites
Most people who build websites do it for these reasons:
Affiliate Marketing Platform for their products.
A platform to sell their own products.
A platform to sell advertising space to others.
A home base site for their brick and mortar business.
To brand themselves or their company.
To own an information site to earn adsense commissions from.
A personal blog, diary or even one of an interest that you have.
To get great free training to build your own website, you can read my review here.
Trusting that this blog post answers your question as to what is an online business. Please comment below if you have any questions regarding your own online business.
 406 total views,  1 views today