Many of us are confused about the difference between simple and compound interest. If you are looking at building your wealth in the best way possible over the long term, then this is the perfect place to start learning.
Because I live in South Africa, I am going to use the Rand currency as an example, but the same principle applies worldwide.
What did you do with your annual bonus last year? Did you blow it all over the festive season, or did you put it into a savings platform that can earn you compound interest?
I wonder if you knew that Albert Einstein called compounding the eighth wonder of the world?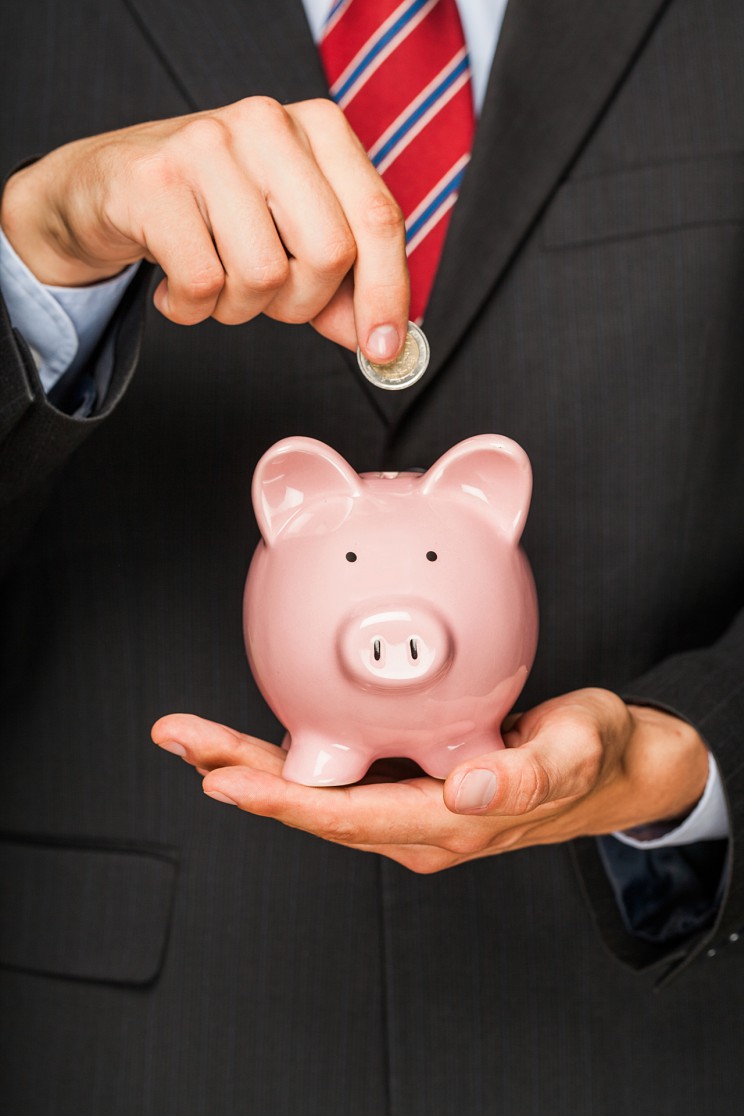 So What Is the Difference Between Simple And Compound Interest?
Think back to your school days. Your teacher probably taught you that if you earn 10% interest and you put R 100 in the bank, by the end of the first year, you will have R 110.
Please note that interest rates do fluctuate, and I am just using 10% as an example.
At the end of the second year, you will have R 120 and by the end of the third year, you will have R 130. This is an example of simple interest, as every year you will get 10 % added to your initial investment.
If however, you earn compound interest on your money, you will apply 10% to a sum that gets bigger and bigger every year.
So the calculation would look like this on your initial R 100 at 10 percent. At the end of the first year, you will have R110.
At the end of the second year, you will have R 121, as the interest is now worked out at 10 percent of R110 and not at R 100 as before.
At the end of year three, you will have R133.10.
The more you repeat the calculation, the wider the gap will be between what you would earn in simple interest and what you would get out on compound interest.
So the difference between simple and compound interest can be major over a period of time.
Okay, now you get the theory, but it is difficult for many of us to grasp the enormity of how the difference between simple and compound interest can turbocharge our returns.
This obviously needs time to work, but at some point, the growth will reach a point at which it suddenly explodes. It will eventually grow faster than you can put money into it, depending on how much you are investing and the percentage of interest that you are earning.
Example of How Much You Could Earn Using Compound Interest
Here is a rough example.
You earn R 300 000 per year and you set aside 15% to save (R 45 000) into a retirement annuity or a unit trust.
After investing monthly for about six years, your investment could also be generating a return of R 45 000 a year. This amount will, of course, keep going up, because the investment keeps adding to itself. It will thus start to grow faster than the money that you are putting in.
Even if you don't add to your money, compounding can work for you by not touching your savings. The returns won't be as good, but will still be impressive.
Imagine somebody who is ready to retire at 60, but he does not start using his or her retirement savings until they reach the age of 65.
That six years of giving compounding time to work its miracle can easily boost the investment by as much as 25%, depending on where the funds are invested.
Obviously, the individual will be significantly better off when it is time to start drawing a pension purely as a result of deciding not to touch the money.
Here is another example.
If you are 55 years old, and you have 10 years to accumulate five million, to live off of in retirement, you would need to save about R 17 500 each month if your investment is costing you 1% per anum. If your investment was costing you 2% per annum, you would need to save R 18 100 per month to achieve the same financial goal.
Can Compound Interest Work Against Us?
Yes, because if you borrow money and are charged compound interest, our repayments will get exponentially larger.
Also be careful that investment costs don't eat into your returns, for instance, if you had a third party collecting these expenses, like a financial planner or a bank institution. Even a 1 percent difference in the fees you are charged has a big impact on how much you need to save.
Is Compound Interest A Get Rich Quick Fix?
Nope, compound interest needs time to harness its power. If you start early enough, you can build yourself significant wealth over time, even as an ordinary salary earner.
Look at this example:
If you need R5 million when you retire at the age of 65, you will need to set aside between R200 and R300 per month from when you start working.
If you wait until you are 30 years old, you will then need to put away between R450 and R650 per month.
A 45-year-old would need to put between R 3 200 and R 3 800 per month to reach the same goal.
So as you can see it can take years to amass your wealth, but as long as you are saving regularly, you can ensure you have enough to retire on, using compound interest.
I trust this post has helped you understand the difference between simple compound interest.  Please feel free to add anything below that you feel I may have left out.
Need Extra Ways to Boost Your Retirement Income?
If you need to increase your income for retirement, why not build yourself a business at home in your free time.
I work full time as a dance instructor, but in my spare time, I am building a sustainable affiliate marketing online business that can pay me well into my old age to supplement my pension.
This is a great way to boost your income for now and well into the future, and it is not as difficult as you may think.
I am using Wealthy Affiliate to boost my retirement income……..
What are you doing?
 668 total views,  1 views today