Update:   I was surprised to see that I have been a member of The Click Engine for just over a year now, so I thought it would be a good thing to leave a quick update on how this platform is working for me.
Over the past year, I have managed to get 2 to 3 signups a month to my list with The Click Engine, which doesn't sound like a lot, but for the amount that I pay each month, I really can't complain. It is like getting leads on autopilot.
It also had a nice little affiliate program attached, so for the odd referral that I do get, it is a recurring commission, so I am actually not paying this from money out of my pocket anymore.
This is the post I did a year ago when I first joined, and it is all still good.
Let's look at The Click Engine in this Click Engine Review. The Click Engine is a brand new offering (in fact less than a month old at the time of writing this In March 2022), and I basically joined it to get automated set-and-forget advertising for my main online business.
The Click Engine Review
Name: The Click Engine
Website: https://theclickengine.com
Price: $ 4.90 per month
Owners: Jeffrey Aman
Overall Rank: 80 out of 100
Who Is Jeffrey Aman?
Jeffrey Aman is a well-known internet marketer who has been around for a while. He is an affiliate marketer and has many reviews that he does on YouTube on various products.
What Is The Click Engine All About?
The Click Engine is a really simple concept. For $4.90 a month you get to put your link into a rotator along with all the other members of The Click Engine and advertising gets sent out on a daily basis.
All the people advertising on The Click Engine are paid members, so at least you know that your links are getting viewed by serious buyers and not tire kickers.
Is It Worth The Monthly Fee?
At first, I didn't think so, as I thought who is going to click on these email ads that Jeff sends each day? However, he does encourage people to view pages on the email, and there are weekly cash prizes for those that click on the links in the emails. You can also get into the spot light, where you get extra exposure for your website if you are clicking consistently. There is also prize money for lucky clickers each month.
I set up a landing page that entices people to join my list rather than taking them to my direct offer, and I already have three people on my list in less than a week, so this is proof to me that the system is working.
It also has an affiliate program so for example if you join under my affiliate link, I will be paid a 50% recurring commission. It isn't much, but adds up if the program continues to work well and people get results with their advertising and stay in the program.

Are There Upsells?
Yes, there is one upsell involving a once-off fee of $34.90 and your link will be doubled. So in other words your page will be visited double the amount of times than those of a regular member. In hindsight, I maybe should have signed up for this.
Are There Bonuses?
Yes, there are a couple of quite nice bonuses available when you join up. They include the following titles:
Hands Free Income
Pocket Change Traffic
Traffic Booster
Mailing List Maximizer
Top 10 List Building Fails
Action List Building Plan
Beginner Super Affiliate Edge
Secret Marketing Magnet
Click Engine Pros:
You only get one mail a day, so no you don't get spammed with constant emails.
You only need to set it up once, then it works for you on autopilot.
There are prizes for clicking on the ads, which entices members to at least look at what other members are offering.
A nice little recurring income for you if you promote the offer.
The price is right.
Click Engine Cons:
Still a new system, so no track record yet.
Better for promoting make money online type offers.
Can only send the link in once, admin won't change it unless the company you are promoting closes down. It is recommended you use a link cloaker service so that you can change up your link if your circumstances change.
Works better for building you list. Rather, let your visitors land on a capture page than a business page, as your success rate will be higher.
Is The Click Engine a scam?
No, it is not a scam, as they have delivered traffic as promised.
My Verdict:
Well, time will tell, but so far so good. It is obviously not as responsive as paid advertising, but for what I am paying I feel it is worth it.
Jeffrey Aman seems like a legitimate marketer and has so far fulfilled his promises.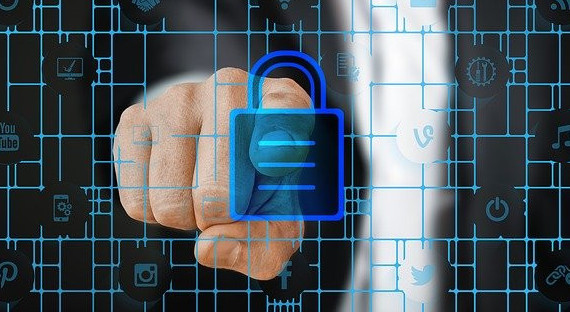 426 total views,  1 views today