If you are in the process of building a website, then you are probably in the process of learning how to do content marketing.
If you want to make money off of your website, then you will want to know how to do effective content marketing. Most people think that content marketing is about writing good sales letters, but it is not about hard core sales, it is all about providing valuable and relevant information for your readers and followers.
In order to do effective content marketing, you need to understand the following two things:
what content marketing is, and
The role of each content marketing channel.
How To Do Content Marketing
What is Content Marketing?
Let's look at this definition from Copyblogger:
"Content marketing means creating and sharing valuable free content to attract and convert prospects into customers, and customers into repeat buyers. The type of content you share is closely related to what you sell; in other words, you're educating people so they know, like and trust you enough to do business with you."
So here are the two main things you need to take away from the definition above:
Firstly, content marketing does mean actually creating your own content. It is not enough to simply share content that others have created, you need to build trust with your audience by creating your own unique content.
Secondly, you must look at content marketing as a means of educating your audience. You need to teach them about the things that they are trying to find out about. In this way, they are more likely to buy from you as they learn to trust your advice.
So if you find that you are not getting any traction with your content marketing, make sure that you are creating your own content and educating your audience at the same time.
Take a look at your content and ask yourself honestly:
Are you creating your own content?
Is your content to pushy or salesy?
If your answer is yes to either of the above two questions, then it should be crystal clear why you are not generating more leads or getting sales.
You need to let your personality shine through in your writing so that you can build a like and trust factor with your readers.
So How Can I Come Up With Content Ideas For My Website?
It is a good idea to go to http://keyword.io and open an account. It is totally free, you just have to give them your name and email address.
Next, you type in a keyword of content that you would like to write about.
Voila, you will get a load of ideas and keywords pop up that are related to that topic. Now you can see what people are searching for on the internet, and what you need to be writing articles about.
The Role Of Each Content Marketing Channel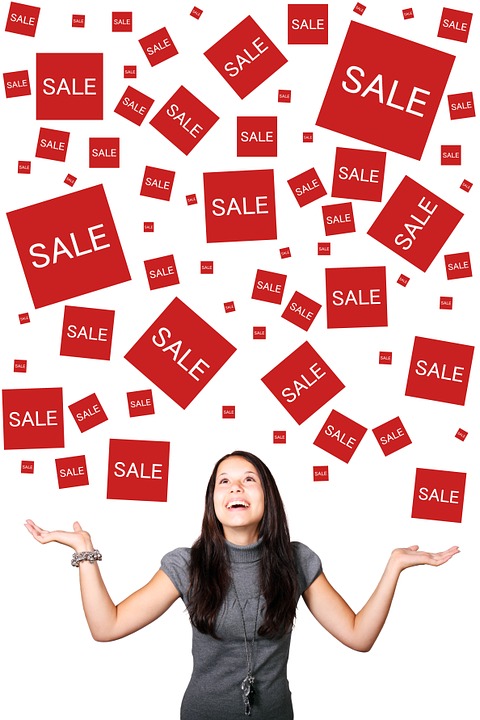 Ok, so there are many content marketing channels on the internet, including Facebook, Instagram, Snapchat, and Periscope. Unfortunately, although these channels are useful, they won't result in huge sales for your business.
See, content marketing builds trust, but each content channel is not created equal when it comes to the quality of your leads.
And, what you promote on each channel should be specific to where your audience is at in the customer buying cycle. If you are wondering what a customer buying cycle is, it just refers to the process that every customer goes through before making a purchase.  This can be broken up into 5 stages:
Stage 1 – Awareness
This is when the customer has identified their need and become aware that your business or product might help them to fulfil this need.
Stage 2 – Consideration
Now your customer is evaluating how your business or product can help them to address their need.
Stage 3 – Intent or Preference
This is where the customer will lean towards one preference or another.
Stage 4 – Purchase
This is where the customer makes a decision to purchase, whether it be from you or from a competitor
Stage 5 – Repurchase
Hopefully, if you meet your customer's needs, they will continue to purchase from you again and again.
Now this is how to do content marketing by integrating the various marketing channels. Different channels tend to represent different stages of the buying cycle.
Social Media Follows:
Social media followers are in the awareness stage. They are not yet ready to buy and the focus here should be on providing educational content that will help to convert them into email subscribers.
Search Engine Visitors:
This type of audience is more valuable than your social media followers as they have found you by using a search term and normally they have come to your website for help as they need a question answered. These types of visitors are likely in the consideration phase or the intent / preference phase. Focus once again on turning these visitors into email subscribers.
Email Subscribers:
These people are your most valuable in terms of prospects, as they have given you permission to contact them regularly and want a one on one relationship with you. These people are in the consideration phase or the intent / preference phase, and you need to now provide content to push these subscribers to become customers. Once they are customers, your next goal is to generate repeat purchases from them.
So if you are learning how to do content marketing, your strategies need to be focused on the following:
Create content for social media followers and search engine visitors that converts them into email subscribers, and
Create content for email subscribers that converts them into customers.
When you think about your content marketing in this way, you will see a huge difference in your bottom line.
So Remember this for those of you who love to spend time on Social media.
This is a way to attract prospects interested in your niche. However, without adding email to the mix, you are likely to be unsuccessful or minimally successful with your content marketing efforts.
Be careful of focusing too much of your time on social media. Rather prioritise your email marketing first and use social media as a way to expand.
I trust that I have made clear to you how to do content marketing. I need to focus more time and effort on building a list, as I tend to focus a lot of my time creating content for my websites.
 474 total views,  1 views today