If you want to know how to attract visitors your website for free, there are ways and means that you can do this and guess what, it just takes a little work and thought.
Let's look at a real world example to start off with.
If you have a brand new brick and mortar business in a dark insignificant part of your local shopping mall this would be equivalent to having a new blog in cyberspace.
Nobody knows you exist, where your business is or even who you are.
You may stock amazing products, but without any exposure, you are still in the dark. Your products will not get sold, because there are no maps, flyers, banners or information that lead customers to you.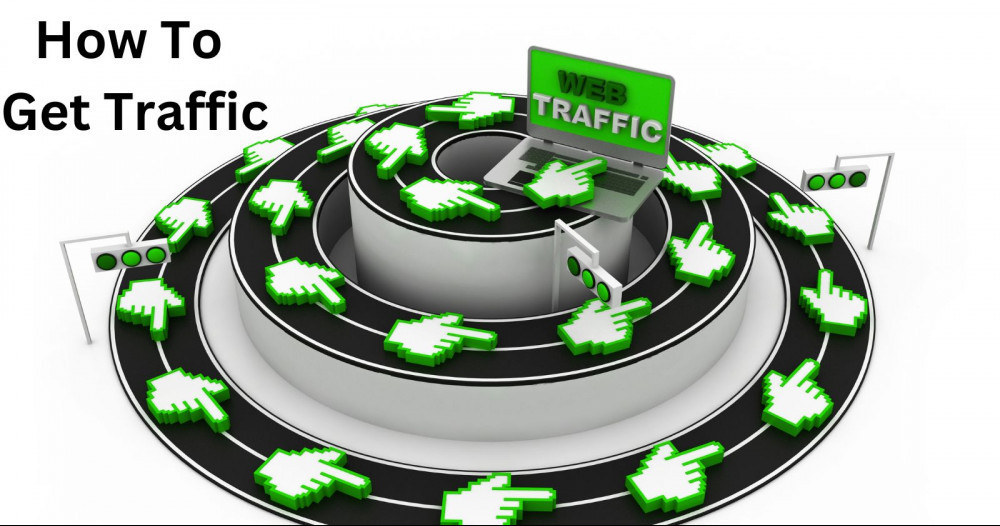 How To Attract Visitors To Your Website
So, how on earth do you get people to notice and take an interest in your business? The answer to this is the same for an online business as it is for a brick and mortar business. You need to generate exposure for your business by putting in place some techniques to bring in your initial traffic and better still the traffic you need to generate profits.
As a website owner, you are looking for a steady stream of visitors to your blog. This steady stream of visitors is called your traffic in internet terms.
If you don't get traffic to your site, you will not make any sales or leads, and no visitors pose a problem as no leads means no email sign ups and of course no profits. Some website owners generate all their income from ad revenue, so in this case if they have no traffic they will not make any profits.
So, I am sure you can see the importance of getting traffic/visitors and just why we all need it.
Having one single source of traffic will not usually create all the traffic you will need, so the secret is a combination of traffic streams to eventually explode your traffic.
So just the fact that you have a blog, won't automatically bring traffic to it, no matter how pretty it looks. Yes having your website up and running is step number one.
Step number two is creating great content for your blog. Remember that no website is instantly searchable by Google or any search engine for that matter. Rather, a site's content is written and then you as the owner can inform the major search engines that there is new content to crawl and index. Based on each search engines unique algorithm, your website will then be ranked and your Search Engine Results Pages (SERPs) returned based upon keyword requests from users of the search engines.
The trick is getting the attention of the search engines.
Once upon a time when the internet was still new, the best way to do this was simply submit your URL to the search engines suggest page. However, times have changed and there are now too many sites and too many pages to take into consideration. So now site owners do it automatically by 'pinging' the search engines when new content is available. You can also still manually submit the website and submit your sitemap document.
However, keep in mind that just because the search engine has been 'pinged,' it does not mean that you are going to get any royal treatment.
Popular and search friendly sites have the privilege of practically 'live' search results, but less popular, new and rarely updated sites will only be crawled and indexed only on a periodic basis.
Make Sure Your Site Is Properly Optimized
Start off by making sure that each post or article on your site is fully optimized. This includes:
all posts should have proper titles with keywords within them.
each page must have meta tags and descriptions.
the domain should be keyword friendly.
the article should be relevant in relation to what the website is about.
the website must be updated on a regular basis.
the article should have keywords in it, but should still read naturally and not be obviously keyword stuffed.
the article should have both internal and external links within it.
Of course if you want your site listed near the top of the search engines, you need to find those keywords that are not too competitive to use within your article.
All the above will help your article to be found naturally by the search engines.

Search Engine Optimization (SEO)
SEO is a skill, there is no doubting that. You can't just rock up and become an SEO expert it's not as easy as it once was in the early days. Now there is competition to deal with.
We need to write to provide information and Google loves this. Google relies on the content provided by websites by crawling them for information gathering keywords along the way to make the search engines more efficient.
So your first job must be to find out what people are typing into the search engines and what they are looking for. This is where key word research comes in, and the golden rule is never to write an article without doing keyword research first.
Click here to find out just how to do your keyword research.
On a side note, you may have been a victim of Google's infinite wisdom when they change their search engine algorithm and decimated a ton of websites in their various updates. This is just a fraction of the power Google has over ALL websites across the web.
A fitting analogy for this would be "Don't have all your eggs in one basket". Multiple traffic streams are always the best course of action.
If you have relevant and helpful content on your website, this will also protect you in most cases. You have heard the term 'Content is King,' I am sure?
Also, if you have good SEO and good quality links back to your blogs from repeatable sources, then you should be just fine.
So when it comes to SEO, you should keep an ear to the ground so to speak with regard to Google and their changes.
Recently, Google have been rumored to penalize sites for non mobile responsive websites. If you are not down with your SEO you could miss out. It's not just about links and keywords, there are more factors to consider such as engagement from human interaction, social media, quantifiable content and more.
Keep in mind that just because you have done your due diligence and your keyword research, doesn't mean that you are going to hit the first page of Google with every keyword optimized post. For a good search engine optimization routine, go for:
Good keywords related to your content;
Good quality links from other sources;
Page title and headers using the H1 and H2 tags respectively;
Internal linking within your own websites;
Good social media interaction and links in from sites such as YouTube and Facebook;
Human interaction in the form of visitors, comments and shares.
Make sure that you at least put a social media plugin on your website so that visitors can share your content with others. Having a plugin makes it easy to do this.
There is so much to cover when it comes to how to attract visitors to your website, but I have covered the most important aspects.
You too can get great SEO training by joining this community.
Please feel free to comment below if you have anything else to add on the subject of attracting visitors to your website naturally.