Creating a content marketing strategy is very important for the long term success of your website.
As a writer you need to have a variety of different types of articles and posts on your blog and here are some examples of some great pillar article content ideas as well as advice when creating a content marketing strategy.
Creating A Content Marketing Strategy
Now more than ever, the success of your business depends on your ability to reach potential customers through digital platforms.
It is imperative that you do your keyword research, otherwise your potential customers won't find you. You need to find out what the type of visitors you want on your website will be searching for and once you know the answer to this, you can generate highly targeted articles around your keywords to make sure that the right customers find you in the crowd.
The next thing to remember is to keep your website targeted to answering and helping your customers as best you can. If your website is about swimming pools and your write about training your dog, you will confuse your visitors, so stick to the topic of your website as closely as you can, especially when creating a new website. You need to be laser focused on one particular topic so your website will stand out as an authority on that subject.
The next thing to master is to get to know your customer. You should have a customer profile so that you know exactly what type of customer you are trying to attract and then you aim your content marketing specifically at that customer.
Pillar Posts
It is always a good idea when starting a blog to create some Pillar Posts.
So what is a Pillar Post?
Pillar content, or more accurately a pillar post, is a kind of broad, tall post that stands as the tallest thing around on a given topic. It's long and it's packed with value, so much so that it almost can't help but rank in the top results on Google's search results pages. This makes you stand out as an authority on your subject matter. You can also use a pillar post to link to other relevant information on your website.
You can definitely have more than one pillar post as you build out your website and here are some great ideas to start off with.
The List Post
This is the kind of post you can use to put tips on or how too in list format. It also allows you to link out to other posts on your blog for more detail on a specific item in your list.
You could also try doing a huge list post like for example 101 ways to increase your traffic.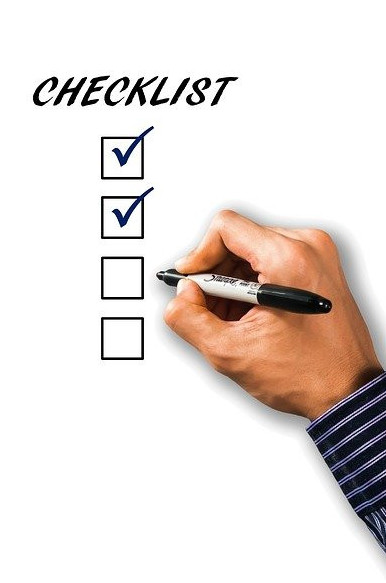 The Review Post
Product reviews are always great for search engine rankings, and reviews are always something that people are looking for before buying something. Comparisons of products also works well.
If you read a great book, try doing a book review, as long as it is related to the topic of your blog. You could also link to the book and earn a commission if one of your readers purchases it.
The How To Post
People are forever looking for advice and how to do something, so these types of posts are always very useful to your visitors.
The Themed Post
This type of post normally relates to a certain time of the year, or an event and is great to generate traffic for a specific event that is coming up.
The News Post
Write a post on a local topic and mention a service that you are offering that is related.
The Advice Post
Ask your readers what topics they would like you to discuss. This is a great way to build a relationship with your audience.
The People To Follow Post
Write about which people are you most intrigued by and follow? You could talk about inspiring people, heroes and mentors.
The Personal Post
This is a great way for your audience to get to know you better and helps you to build trust, which can eventually lead to more sales of your products or services.
The Controversial Post
Everyone enjoys a little controversy. These types of posts normally generate a ton of comments which the search engines just love.
The Mistakes Post
This one speaks for itself. People love to hear about the mistakes you have made, especially in business. These types of posts project a real person with real achievements and failures.
Choosing Killer Headlines
Creating a killer headline for your blog post is essential. It's the door to your blog post and a one we need to make as interesting as possible. Paint your door with pink and purple spots and it will be recognized.
I'm not saying create a crazy headline, however you don't want to create a boring one either do you? The fact is if your headline doesn't appeal, your blog post won't be clicked on and read.
The more curious you can make your headline, the greater the chance you have of people reading your posts. The more people you have reading your posts, the more interaction you have and the more influential you can be when it comes to providing salable info.
Try this – The next time you take a look at a newspaper or magazine, take a look at the headlines. Or more to the point, be mindful of what catches your eye. I will guarantee it will be the headline that you read which will determine if you will read the article or not.
Steal A Headline
Headline stealing is a great way to create great headlines. Magazines have been stealing each other's headlines forever, so why not you?
There are certain headlines that are always used to catch the eye. Not every single newspaper, advertisement or magazine uses a completely unique headline. They use what works, or at least variations of what works.
Below you will find some great examples of headlines you can use on your own blog. These should help you grab some attention and give your readers some attraction.
Mistake headlines:
Do you make the same mistakes as me?
Have you made these [blank] mistakes?
10 writing mistakes you never knew you were making
Do you make the same blogging mistakes as me?
15 mistakes that can make you look stupid
5 mistakes you never knew you were making?
Don't regret not doing [blank]
The biggest online shopping mistakes you will ever make
How to headlines:
Learn how to [blank]
Learn how to speed read in 10 minutes
Learn how to write 500 words in 10 minutes
Learn to speak Spanish in 5 easy lessons
How can you make $1000 per month on complete auto pilot? Learn to lose weight without dieting
How to make the most of out a small wage
How to be the best at what you do
Learn how to work from home today
How to [blank] and [blank]
How to manage your time more effectively How to be the best at [blank]
Threat headlines:
The shocking truth about [blank]
10 things about people you can't trust
5 warning signs for [blank]
The truth about the dangers of social media
5 warning signs about your blog layout
10 ways you will fail online
How to protect yourself and your business from online fraud 8 things you need to be afraid of
The shocking truth why your blog sucks
Minimalist headlines:
5 ways to simplify your [blank]
How can you be super simple?
I can reduce your stress levels in 5 minutes
30 seconds from now your junk mail can be gone
Minimal cooking guide
How to travel the world with nothing but 20 items
Get rid of [blank] once and for all
Too many projects? Here are 5 ways to minimalist heaven How to fix your [blank] in 5 Minutes
Popular brands headline:
Market like [popular brand]
7 ways to launch a product like [popular brand]
Increase your fitness levels and be like [famous athlete]
Write like [famous writer] in 10 easy steps
Learn the secrets of success just like [famous person]
How to look like [famous film star]
The greatest marketing headlines of all time by [brands] [brand]/
[famous persons] secrets to total success
What can [famous person] teach you about [blank]
List headlines:
20 Ways to [blank]
10 Ways to Become a Better Writer
10 Effective Ways to build your mailing list
5 ways to create a killer book
The top 10 ways to modify your blog
The Top 10 [blank]
101 reasons to [blank]
Grab these 15 tips on how to [blank]
The Top 20 List posts of The Year so Far
As you can see from the examples above, there are a lot of headlines you can use to attract your readers and get them to actually read your posts.
It's headlines just like these that the top magazines and tabloids use every day to grab the attention of their readers. And guess what? They work!
Ending Your Article Or Post

A good end to a post can be the difference between your audience returning or leaving you for good. A good ending to your post is actually the key to communicating with your audience.
There are a number of post endings you can use to create engagement with your audience to keep them coming back for more and more. Here are some of them.
Ask For An Opinion
Asking your readers what they think is a simple and very effective way to create comment engagement. These simple statements work well below:
Your turn
Let me know what you think? Have you ever tried this?
Tell Them What Is Coming Next
Once you have finished your post, you can let your audience know what your next post is about. Simple statements such as "Don't forget to look out for my next post about [blank]".
Add A Call To Action
A call to action at the end of your post can mean a lot of things, but for this example I'm talking about sales of affiliate products. Imagine you complete a product review via an affiliate link. A simple statement like "don't forget to check the [product] it really is one not to be missed!" or "don't forget your huge subscriber discount'.
Ask For A Share
If you want more tweets and shares, then the only way is to ask for them. Don't be afraid to ask your readers to do something for you. Remember you have just given them a ton of information. Your readers are sure to help you out.
By leaving a clear set of instructions for the audience you can lead them to do almost anything for you. Remember, you have just provided them with a lot of free knowledge, people are normally quite happy to share your content with others.
Don't forget these post ideas can be used for almost any niche. Creating great content is essential if your blog is going to rank with the best of the best.
Generating Unique Content
The biggest problem for most people when it comes to content marketing and creating a content marketing strategy is coming up with unique, relevant and interesting content for your blog. This as you know is very difficult, but you need to think of your content marketing strategy like this.
How many books have you read that are very similar?
How many TV shows or Movies have you seen that were basically the same or similar?
How many blog posts have you seen or read that were completely 100% original never seen before content?
If you read a lot, you will soon see that not all the content produced by people be 100% unique.
There is a lot of information out there that is basically the author's own spin on the same topics. So it is important to realize that you don't have to reinvent the wheel every time you create a post. You can simply modify it a little and add your own opinions.
There are going to be times when you don't create pillar posts, times when you read something or become involved in something which you want to write about. Don't be afraid to write about the same topics as others and voice your own opinions, it's not stealing; you are simply putting your own ideas into play from the ideas of others.
You could spend the whole of your life writing unique and individual content when you should be writing quickly and efficiently. Using researched content in this manner isn't stealing, it's being efficient.
To really become a great blogger you need to read and research your own niche and improve on what others have done or put your own opinions across about what works and what doesn't.
Please comment below if you have any other ideas on creating a content marketing strategy for your blog or website.