There is nothing like the new year for making those resolutions and taking steps to improve your life and mindset. Here are some performance improvement strategies and ideas for 2023 so that you can be the best version of yourself that you can be.
Well, today I am going to focus on one of them, the main one, YOU!
I know somebody who is doing renovations to her house, and it's been a big job for her and quite frankly a nightmare. I think she has gone through three contractors already and is holding her thumbs that this fourth one will be the one who finally gets the job done to her exacting standards.
According to her each of the contractors that she has hired so far has been either difficult to work with, inconsistent (this is a big complaint in our city), incompetent, or downright lazy and taking shortcuts.
I had coffee with her last week and she said that she was not very optimistic that the next one would be much better.
I thought maybe it was time to maybe risk losing our friendship by asking her a few things
After hearing that they all had the same faults I said to her that did she ever consider that they all had a common thread too and that was having her as a client. That was maybe a little ouch, but I think she knew what I meant. I did not know any of the contractors that she mentioned, and maybe they were all the bad things that she was saying they were, but now she was already knocking down number four before she had even seen him and what he could do.
Maybe it was time to take a look in the mirror and ask herself a few questions before she meets up with her next contractor.
Was she clear on what her expectations were?
Was she clear on how the costs would be calculated and exactly how much it would cost?
Is she easy or difficult to work with?
She was clearly not happy with anyone so far and her renovations were not complete and she is about to get a new contractor.
Results are the outcome and they are the natural resolution of putting the inputs together.
Huh?
Well, A + B = C, right?
So A = the contractor(s)
B = my friend (the client)
C = the outcome
So, if you are not getting the outcome that you want even after trying various A's over and over again, perhaps it is not time to evaluate B.
It can be both humbling and tough to realize that you are actually the problem. But that is not all, you can also actually be the solution. You can't be one without the other … they are 2 sides of the same coin.
So taking the above into mind, here is my challenge to you for 2023:
Consider the results you are currently experiencing in your life with:
Your Career
Your Finances
Your Health
Your Fitness
Your Relationships
Then look at yourself in the mirror and ask yourself why?
Now you can find the solution when your answer begins with "because I ….." This can also bring you a wonderful sense of power.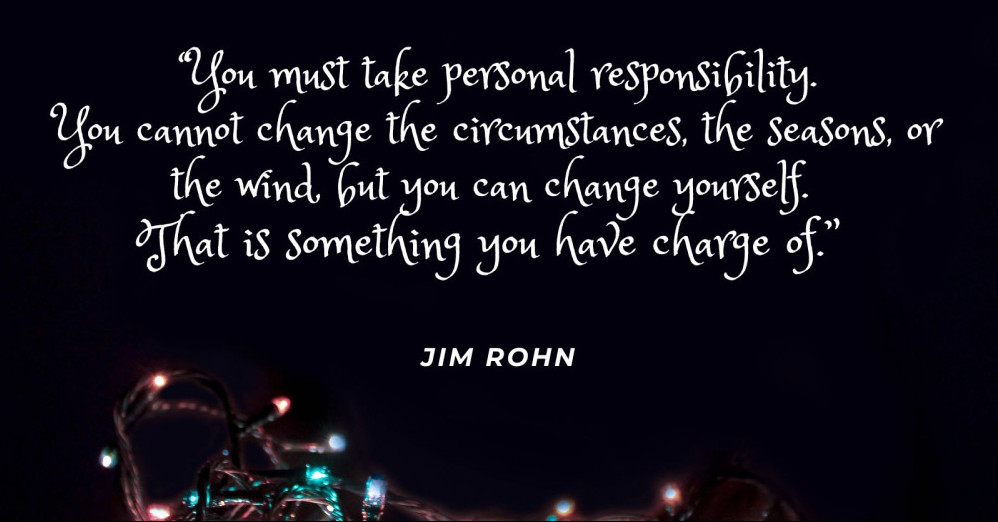 Ask yourself the following questions to challenge yourself as you could be the obstacle when it comes to setting your performance improvement strategies. Make sure you are deliberate, purposeful, relentless, and totally honest with yourself.
When are you going to stop blaming circumstances (or the contractors)?
What is the cost (time, frustration, money, health, pain, etc.) in your life if you don't?
What can you do TODAY to take action?
Wonderful.
Now go do it!
Today.
Wishing you all a wonderful New Year and a very prosperous and successful 2023.
 40 total views,  1 views today