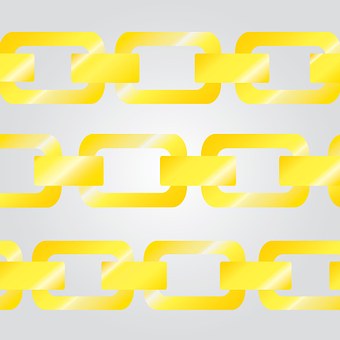 If you are wondering how to get backlinks for your website, then read on.
In fact there has been a lot of contreversy of late whether or not Google and other search engines even favour websites with many backlinks.
If you really want to know what Google thinks then you can click through and read this article, which actually explained a lot to me about how much time I should actually be spending looking for backlinks.
Here is some more useful reading on the importance of backlinks.
What Are Backlinks To A Website?
A backlink to a website is a link that points from another website or source online back to your website.
Backlinks are the URL's of your site posted in different places all over the internet. These are live links that people can click on so that they can get to your website easily.
How popular your website is is one of the algorithms that search engines consider when it comes to ranking your page. In other words, the more popular your page is, the better it will fare in the search engine results.
So what makes your site stand out to the search engines?
The keywords that you choose
The content that you write
The comments that you generate
and of course to a lesser degree the quality of the backlinks that you get.
If you can get one backlink from a popular websites like an education website, government website or websites that get a lot of traffic, this will be far more beneficial to you than getting a whole lot of backlinks from spammy websites or auto blogs.
Backlinks work two ways in generating traffic. The first way is the most obvious. When people see your backlink as they visit various websites, there is a 50-50 chance that they'll visit your site by clicking on the link. If you get people interested enough, then they will definitely check out your website and see just what you have to offer.
The second is that backlinks lets the search engines know just how popular your website is.
How To Get Backlinks For Your Website
In order to gain lots of traffic over time, the idea is to add as many backlinks as you can to key places all over the internet. The key to this is adding quality backlinks, because Google can penalise you if you get too many spammy looking backlinks.
Now the question remains, how to get backlinks to your website?
There are a number of methods that you can use on how to get backlinks for your website. They include the following:
Writing articles and posting them to good quality article sites. (This is not as effective as it used to be)
Posting advice on well-populated forums as these websites have many people visiting on a regular basis. You will need to have your backlinks showing on your signature, so that every time you make a comment or a post, you backlinks will show with your posts. Most forums allow at least one backlink signature for each member, so getting active in a forum with thousands of members will get you backlinks with every post you make.
Social media websites is another great way to build up backlinks to your website. The more people you have following you, obviously the more you can get to read your posts and visit your website. Adding a social plugin to your website, like the ones you see below is also a great idea, as it allows your visitors to share your content easily with others.
Another way to add to the number of active backlinks that you have is to submit your site to good quality directories. There is always a directory that is aimed at what your site is about. Some of these websites act like online yellow pages, and most of them offer free listings, but there are some really good quality ones that are worth paying for.
Add great comments to other peoples websites, with a backlink to your website. Some web owners will allow this if your site will be helpful to their visitors.
Write to popular websites and ask if you can have a backlink, or even write a guest post with a backlink to your site.
My advice to you on how to get backlinks for your website is to work on those backlinks, but never at the expense of generating good quality content for your own website. Content is king, and with good content, you won't have to work so hard getting those backlinks, as they will eventually come to you naturally. The natural backlinks are the ones that the search engines prefer.
Never pay a company to do this job for you, as you don't know where they are getting their links from and in most cases this could damage your website more than benefit it. If you want to know how to get backlinks for your website the best way is to do it yourself, or wait for them to come naturally.
Generating traffic to a website entails hard work, perseverance, and a great deal of patience. Traffic is all a website needs to sustain itself. With the rising domain name registration fees and web hosting costs, making a website profitable is a top priority for all webmasters. And it is impossible to profit from your website if you are not getting any traffic. Traffic refers to real people who visit your site. And they are the people who will bring you the profits that you need.
 353 total views,  1 views today