Many internet marketers are looking to build lists and don't know how to start. How to build a list from scratch is a much debated topic on the net, and there are many ways to do it. In this post I am going to discuss the most cost effective way in which to do it with a top class autoresponder.
How To Build A List From Scratch
I am sure that you have heard the saying many times 'the money is in the list.'
I am also sure that if you have been marketing online for any length of time, you will realise that this is very true.  If you don't have a list to market to, you will be endlessly spinning your wheels trying to get sales, and paying through your teeth for advertising. Obviously there is a lot more to having a list, but here I will focus on some of the ways that I have used to build my lists.
In order to build a list, you will need to have an Autoresponder Account.  Without this your life will be difficult.  This service on average costs around $20 per month, but once you have a list of a couple of hundred people, this will more than pay for itself or so they say.  I used to use Aweber, which is the best one on the internet at the moment, but found that it just got way too expensive. The more subscribers I got the more the price went up.
The other tool I have been using is 12 Second Commute, which is much more cost effective, but not as fancy.  Luckily for me, over the next few months, they are building out a whole new autoresponder system that promises to rival Aweber and Get Response at a fraction of the cost.  If you get in early, you will get the best prices on this. So visit this page now and sign up for the best list builder you will find online. They are only offering foundling member accounts for another few weeks.
By the time the new system opens in August, it will be too late, and you will have to pay monthly like everyone else.

If you want to know how to build a list from scratch you will need:
A List Builder
An Autoresponder
The List Builder is something you can give to people that they want and will benefit them and in return, they will give you their name and email address. This is simply giving something away to get information and this will allow you to build your list.
The Autoresponder is the tool that works in conjunction with your List Builder so you can easily manage your prospect list and send legal emails to educate and inform your prospects on what you're selling so they can buy from you and when they buy, you make money.
There is no magic to succeeding online and three simple steps
will allow you to achieve the success you desire:
You build a list by giving something away the people want
You use your list to educate and inform people on why they need what you're selling
When somebody buys what you are promoting, you make money
With the new 12 Second Commute and Power Build, you will be able to build your list and get paid to do so. The best thing of all though is that your list will make money from what you are selling and so they, in turn, will buy what you are selling.
The Power Build will be the world's first List Builder and Pro Autoresponder combination that will work seamlessly together and allow you to easily build your very own prospect list.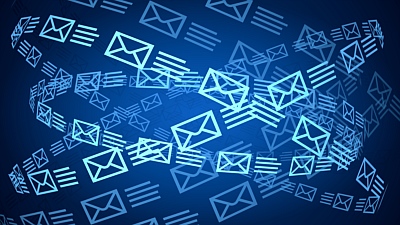 It will be a Ladder to Success Step Process will ensure your prospects will have money to spend so they can buy what you're selling.
There is no experience required, nothing to design and nothing to setup which will make this system unique.
All you have to do is give away a service that everyone will want and everyone can use and the system will do the rest.
If you need a highly converting squeeze page to convert your customers, 12 Second Commute has it.
Another Method on How To Build A List From Scratch
Another great one for newbies is 30 Minute List.   Here you can also join free and also grab some great advertising and training in the process.  The beauty of 30 Minute List is that the first 4 subscribers you find go to your sponsor, and thereafter you are set to go. Every one of your subscribers will find you 4 subscribers before they can get any onto their list.  This a great way to build your list super fast.  If you upgrade, you can get free advertising on their site as well as other advertising bonuses.
With both of the above systems, you will be leveraging the knowledge of experienced marketers, and build your list a lot faster than you would on your own.  Both systems have awesome training available, and the chance to make some great commissions quite easily.
So what are you waiting for, get out there and start building your list and before you know it you will be set? This is how to build a list from scratch.
You won't regret it.