Many internet marketers are looking to build lists and don't know how to start. How to build a list from scratch is a much-debated topic on the net, and there are many ways in which to do it.
Why Do I Need A List?
Did you know that it is five times more difficult to attract a new customer than to keep your existing ones happy? I am sure that you have heard the saying many times 'the money is in the list.'
Focusing on customer retention is a valuable long-term solution for increased revenue and sustainable growth for the long term.
I am also sure that if you have been marketing online for any length of time, you will realize that this is very true.  If you don't have a list to market to, you will be endlessly spinning your wheels trying to get sales, new traffic, and paying through your teeth for advertising.
All internet marketers who do well for themselves have lists that they have been building up over the years. It's not only building a list that counts, but also building a relationship with your list that matters even more.
Obviously there is a lot that goes into having and maintaining a responsive list, but here I will focus mainly on how to build a list from scratch, as we all need to start somewhere.
What Do You Need To Build Your List?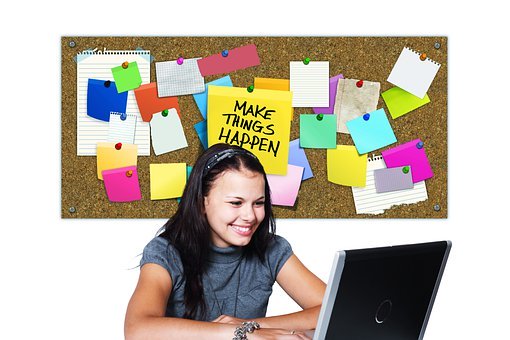 If you want to know how to build a list from scratch you will need the following:
An Autoresponder (essential)
A Funnel Builder (nice to have)
So let's make it happen with the most important one first. In order to build a list, you will need to have an Autoresponder Account.  Without this, your life will be difficult.  This service on average costs around $20 per month to start off with, but once you have a list of a couple of hundred people, this will more than pay for itself.
I used to use Aweber, which used to be one of the best-known ones on the internet but found that it just got way too expensive. The more subscribers I got the more the price went up. They have much more competition now so they are offering more to their customers now than they did in the past.
However, I now use Flodesk and Get Response.
Flodesk is my favorite platform to use out of the two, as it is really beginner-friendly and easy.
Get Response has been around longer, is a little more expensive, but many marketers swear by it.
Both the above platforms let you try them out for the first month for free.
Flodesk is great because the price stays the same no matter how many subscribers you get, whereas Get Response starts off cheaper, but as your list and your needs grow, so does the price.
Here are some comparisons that might interest you if you are trying to make a choice for an autoresponder.
The other tool I was using is 12 Second Commute, which is much more cost-effective than the two above, but not as fancy.  But they have been going through a lot of changes over the past few years, and they aren't working as well as they used to.
The autoresponder is the most important one to start with, but a funnel builder will help you to build highly converting pages to take your prospects through to warm them up and perhaps soft sell them before offering them your main product offer.
Funnel builders can be pretty expensive in terms of monthly fees, but I was lucky enough to find HBA which has everything you need for a great price. You can read my review on HBA by clicking here.
Your Autoresponder works in conjunction with your Funnel Builder so you can easily manage your prospect list and send legal emails to educate and inform your prospects on what you're selling so they can buy from you and when they buy, you make money.
Marketers who don't have websites rely largely on funnel builders to get their visitors to the pages that they want them to visit.
How To Build A List From Scratch
There is no magic to succeeding online but the three simple steps below will allow you to achieve the success you desire over time:
You build a list by giving something away the people want.
You use your list to educate and inform people on why they need what you're selling, as well as help them with relevant information.
When somebody buys what you are promoting, you make money.
There are so many ways that you can look at when it comes to how to build your list from scratch.
I build my list with the use of a website such as the one that you are on now. If you see a pop up that asks for your email address, when you fill that in, I gain you as a new subscriber to my list.
Obviously this method works much better if you are getting a fair amount of traffic to your website. The more traffic you get, obviously the faster your list will grow.
I also build my list by promoting this platform, as they offer a free ebook full of valuable training to people who sign up, which is so cool because you get to help people and build your own list at the same time.
If you want to build your list by building your own website and at the same time a sustainable online business over time, I highly recommend looking at how to do this with the help of The Wealthy Affiliate university.
You can read what Wealthy Affiliate is all about by clicking here.
Think about this:
When you subscribe to an email list, why do you do it? Do you want to get information about a specific topic when it is published? Do you want to be notified of special offers? Do you do it to get a free gift?
When you are building a list, you always need to stay focused on why your subscriber signed up in the first place, and aim to provide valuable information and services relating to that topic.
If, for instance, you have a golf site, you can't send your subscriber who signed up for golfing related information, information on how to make money online. You will see your subscribers start to unsubscribe at a rapid rate. Your customer signed up to hear more about golf-related matters, so you need to stay on topic.
Another mistake marketers make is they try to sell something to their list in every email they send. You should provide helpful information in between, or you will also have a higher unsubscribe rate. Nobody likes to be sold to all the time.
If you offer content directly related to your subscriber's needs, your email newsletter won't feel like a gimmicky advertisement. Instead, it will feel helpful and valuable to your reader and this is key for a long-term customer retention plan.
When you are building your list from scratch, you need to try different forms for different content. Some marketers do very well by placing different popups on different articles that relate to the article that the customer is reading. This is a lot more work, but it is a faster way to build a list.
Having individual and personalized forms for different pages will definitely increase your opt-in rates.
Adding some humor to your form is also a great idea, as it makes people actually stop to read them. For instance, your opt-in form could say click on yes to lose weight or no thanks I like my fat!
Social Media
Why not pitch a form on one of your social media accounts. If you have a FaceBook fan page or a large number of followers on your Twitter feed, use this opportunity to build your list.
It also helps to create a form on Pinterest. Canva has some wonderful templates that you can use for this purpose.
So what are you waiting for, get out there and start building your list, and before you know it you will be set?
This is how to build a list from scratch. Don't get discouraged as it will be slow in the beginning, especially if you are still learning how to get traffic to your offer, but believe me, over time it will pay you dividends.
 458 total views,  1 views today