If you would like to learn how to be more assertive, perhaps this article will help you. Here I will cover what it means to be assertive, how to become more assertive and how to keep your assertiveness in check.
As you probably already know, being assertive is a skill that comes naturally to some but not to all. Assertiveness is a trait and skill that can get you far in life provided you know how to use it. There is a fine line between being assertive and being abrasive, rude or aggressive.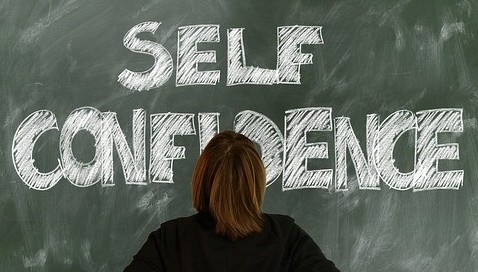 What Does It Mean To Be Assertive?
According to The Better Health Channel, being assertive means being direct about what you need, want, feel, or believe in a way that ís respectful of the views of others.
Being assertive can offer many benefits to almost every area of your life when kept controlled and balanced.
For example, when you're more assertive in the workplace, you show your superiors that you have the qualities required of a leader and the confidence necessary to go for what you need or want.
Often people will try to undermine you in the work place, but if you are assertive, you will be able to stand up for yourself.
In your personal relationships, being assertive has a bunch of benefits.
First off, it can help you have the confidence to ask someone out in the first place. Secondarily, assertiveness allows you to identify and be clear about what you want and need in the relationship, improving communication between you and your partner and ensuring the healthy state of your relationship.
Being assertive requires being forthright about your wants and needs, while still considering the rights, needs and wants of others. When you're assertive, you are self-assured and draw power from this to get your point across firmly, fairly and with empathy.
What Can You Do To Be More Assertive?
When learning how to be more assertive, the first thing you have to do is to make the decision to positively assert your views and then commit to them. It's not enough just to think about maybe trying to be more assertive in situations, you actually have to commit to it.
The next step is improving your communication and listening skills. These two skills are crucial in assertiveness. You need to communicate openly and honestly with a respect for those to whom you are speaking.
Learn to be able to take both compliments and criticism from others, as this is another great way to learn how to be more assertive.
Become An Active Listener
Pay close attention to what people say to you, try to understand their perspective and don't interrupt them. The key to having the right balance in your assertiveness is to respect others and allow them the space to be assertive, as well.
Lastly, in the actual practice of assertiveness, you want to stay calm, avoid guilt tripping, and use what is referred to as 'I statements.' (I think, I feel, I know) are much more assertive and more constructive than 'you statements' (you never, you always), which tend to be more harmful and in some cases hurtful.
Agree to disagree and remain calm. Anger never helped anybody.
Learn To Say No
Learning to say no is a vital part of becoming more assertive.
Remember that you can't possibly please everyone all the time, and taking on too much will please nobody.
Learn to say, "I cannot take on any more work at this time."
or
"I'm sorry, I value our relationship, but I simply cannot take on any more projects right now."
Change How You Use Your Verbs
Try using verbs that are more definite when you communicate. This will help you to send a clear message and avoid "sugar-coating" your message so much that people are left confused by what it is that you actually want from them.
To do this, use verbs like "will" instead of "could" or "should" and "want" instead of "need," or "choose to" instead of "have to."
For example:
"I choose this option because I think it will prove to be more successful than the other options on the table."
"I will be going away next week, so I will need someone to help with my workload."
"I want to go on this training course because I believe that it will help me to improve my job skills and my role here."
How Can You Keep Your Assertiveness In Check?
There ís a fine line between positive assertiveness and abrasive rudeness.
If you do what is in your own best interest without regard for the rights, needs, feelings, or desires of other people, you could be coming across as too aggressive. When you're aggressive, the power you use is selfish. You may come across as pushy or even bullying. You take what you want, often without asking.
A good way to keep yourself in check and ensure you aren't toeing that line is to be observant, not just of yourself but also of those around you.
While self-confidence is an important aspect of being assertive, it's crucial that you make sure that it doesn't develop into a sense of self-importance. Remember this. Your rights, thoughts, feelings, needs, and desires are just as important as everyone else's, but not any more important than anyone else's.
Take time throughout your day to reflect on yourself, your behavior, and your choices. Watch how others behave around you. If your loved ones seem uncomfortable with your behavior or put off by your attitude, you should examine your assertiveness and maybe make some adjustments.
Being assertive can get you far in life, but there ís a fine line between being positively assertive and being rude.
If you keep yourself in check when working on how to be more assertive and create a good balance, you can go further and be happier in your life. Assertiveness can lead to promotions, healthier relationships, and a more positive self-image.
I hope that I have given you some good tips here on how to be more assertive. Please feel free to comment below if I have left anything out.