Here are some tips and ideas on how to improve on public speaking skills, as we all need to do this from time to time, no matter what industry you are in.
Public speaking can be a daunting task for many, capable of immobilizing even the most confident individuals. However, fret not! By embracing a little preparation and a shift in mindset, you can transform this nerve-wracking experience into a golden opportunity for personal growth, meaningful connections, and sheer enjoyment.
In this article, we will delve into some essential strategies that will propel your public speaking skills from ordinary to extraordinary.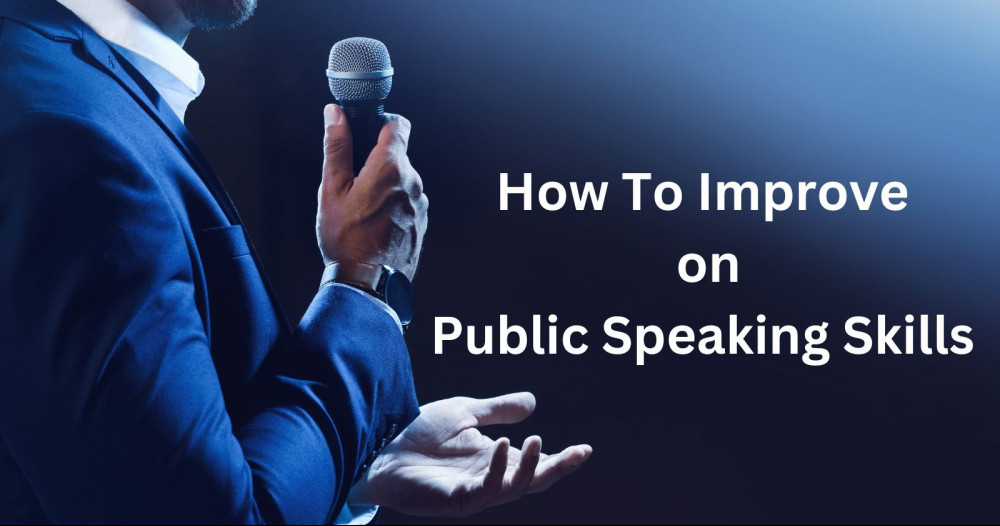 Tips On How To Improve On Public Speaking Skills
Know Your Audience:
Before diving into speech preparation, take the time to understand your audience.
By considering factors such as the number of attendees, their expertise levels, and age range, you can tailor your speech to resonate with them. This targeted approach will not only alleviate your apprehension but also pique their interest and make your words truly impactful
Embrace the Power of Preparation:
The first step towards becoming a captivating public speaker lies in thorough preparation. Take the time to research your topic, gather relevant data, and craft a well-structured speech. By possessing a deep understanding of your subject matter, you will exude confidence and credibility, captivating your audience effortlessly.
While it's crucial to have a well-structured speech, don't shy away from injecting it with anecdotes, humor, and personal touches. Captivate your audience from the start with an attention-grabbing introduction, and leave them wanting more with a compelling conclusion.
While it's important to stay on track, avoid excessive reading as it hinders eye contact. Instead, maintain engagement by using an outline or cue cards to enhance your memory and deliver your message confidently.
Master the Art of Body Language:
Your body language is an indispensable element in delivering a compelling speech. Practice maintaining an open and approachable posture. Look at yourself in the mirror while you practice and make sure to practice your speech in front of someone you can trust so that they can give their honest opinion.
Utilize Audiovisuals Thoughtfully:
Audiovisual aids can either enhance or distract from your presentation.
Choose visuals that directly support your message and maintain your audience's attention. Strive for a balance between clarity and simplicity, ensuring that your audience can fully comprehend your ideas while staying engaged throughout.
Shift Your Perspective:
Rather than succumbing to negative thoughts, reframe public speaking as an opportunity to share something you're passionate about with your audience.
Embrace moments of silence, allowing yourself to connect with your audience and gather their reactions. Remember, you are in control, and these pauses create space for meaningful additions to your speech.
In this way, you transform the fear of speaking into a catalyst for inspiration.
Embrace Confidence: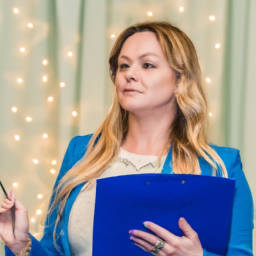 Confidence is magnetic. Begin by cultivating self-assurance through your appearance.
Dress in a manner that makes you feel empowered and exude confidence. Prioritize personal grooming, such as getting your hair done or a manicure, to boost your overall self-image and confidence levels.
During your speech, employ techniques such as smiling, maintaining eye contact, and employing relaxed body language to convey authority and captivate your audience until the very end.
Imperfection is natural, so focus on your preparation to calm your nerves and bolster your confidence.
By following these strategies and incorporating deliberate practice, you can transform public speaking into an exhilarating adventure of personal and professional growth.
Embrace your unique voice, connect with your audience, and watch as you captivate their minds, empower their spirits, and leave a lasting impression. Remember, with dedication and a positive mindset, you have the power to become an extraordinary public speaker.
How to improve on public speaking skills takes practice and forethought, but before long you should have it in the bag.