Today I am featuring two of my favorite platforms and comparing them to each other. So let's look at The Home Business Academy Versus Wealthy Affiliate
As you well know not every business is perfect so let's dive in and see what each one has to offer.
Both of these platforms teach you how to create your own online business. But they focus on different business models, which is why I find it useful to belong to both of them.
They both have affiliate programs attached to them, so if you decide to join either one of them from this page, I will become your sponsor. However, these are not multi-level or network marketing schemes and you can only get commissions from your direct sales.
Let me start off by saying that both of these platforms are legit and are owned by very reputable marketers who put their member's first.
Wealthy Affiliate In A Nutshell
Website: www.wealthyaffiliate.com
Price: Free Starter Member Option or Premium ($49 monthly/$495 yearly)
Upsells: 1 Upgrade to Premium Plus+ ($99 monthly/$995 yearly)
Skill Levels: Beginner to Expert
Rating: 9/10 – Legit
Owners: Kyle Loudoun and Carson Lim
Wealthy Affiliate (WA) is an Affiliate Marketing program that teaches you how to build a website and sell other people's products. Training is supplied for just about everything you will need to know from setting up your website to getting organic traffic and even how to work with paid traffic.
You have 3 directions to choose from. You can market a product of your own by creating a niche of your own, or market other people's products that are related to your niche, or become an affiliate of WA and market The WA Training Program. You also have the option to do all three if you have the time as you can host up to ten websites on the premium level.
If you choose to market WA, everyone you recruit to join WA is assigned to you forever as your member. You do earn recurring monthly commissions from your member's, but you do not earn anything from their individual sales.
There are many other tools included on this platform like hosting, support and community help, domains, full training, and various other resources.
To read my full review you can visit My Wealthy Affiliate Review.
The Home Business Academy In A Nutshell
Website: https://thehomebusinessacademy.com/
Price: $1 1st Week. Funnel Builder alone $25 monthly (They might have removed this option) ( $125 monthly )+ Funnel Builder $25 monthly + More Upsells for $1069
Skill Levels: – Beginner to Expert
Rating: 8/10 – Legit
Owners: Paul Hutchings and Mike Hobbs
The Home Business Academy (HBA) also teaches you how to market using an Affiliate marketing model type of business. The difference between WA and HBA, is mainly that HBA training is focused more on the marketing of HBA. Their method is referred to as creating a team and building a business selling HBA. They also promote email marketing and emphasize that creating an email list is a priority from the beginning.
HBA also suggests that the training they give you can be applied to any other product in Affiliate marketing. The funnel builder is something you can use to build a funnel to promote anything you like.
HBA has several products which you can use in your sales funnels, and use ads (both paid and organic) for marketing yourself as a brand. They have additional training you can purchase for linking your sales funnel to your autoresponder for building your email list as well. It is an intense course to get it all set up, but it is easy to follow along with.
Everyone you recruit as an Affiliate of the Home Business Academy is on your team. You earn monthly recurring commissions from people you recruit to join as your team member's, but you do not earn anything from their individual sales.
The Home Business Academy Versus Wealthy Affiliate
Both Wealthy Affiliate (WA) and The Home Business Academy (HBA) teach the art of Affiliate marketing.
The main difference is that HBA is focused mainly on promoting themselves, while with WA you have a choice of what you would like to promote. Both platforms have excellent training that you can use no matter what you decide to promote in the end.
HBA gets you to build an email list from the beginning while WA doesn't talk about email marketing much in the beginning. I believe that it is a good idea to start building your email list as soon as you can, but again this is an added expense that beginners normally don't want to fund until they know more about marketing.
If you promote these programs, you can potentially build it into a full-time income, but it is totally up to you on how much training you do and how much of the training you put into action. HBA will teach you how to set up your funnel and get going on your email list, while WA will focus on getting your website off of the ground and built, training you on how to get good rankings in the search engines and attract organic traffic.
HBA has a charity they support to feed hungry children, so you also feel your money is being put to good use.

Wealthy Affiliate has a great incentive each year. If you make 300 sales or more in a year you are invited to an all expenses paid event in Vegas no matter where you are in the world.
This is the highlight of many member's year and I love reading their accounts of the trip. Here is how some people are making this trip an annual event.
Home Business Academy only has a Top Affiliate List. You get your name on the list, which is nice, but other than bragging rights, there is no reward.
Both Programs have an Affiliate program of their own, and they differ in a few areas. One main difference is the percentage of commissions paid.
WA pays 50% while HBA pays a whopping 80%. And HBA pays after 7 days, while WA holds the commissions until the end of the month or for yearly payments for 30 days.
HBA only has the Top Affiliate List. You get your name on the list, which is nice, but other than bragging rights, there is no reward.
WA also offers free website hosting for up to 50 websites (Premium Plus Membership). This means you could have a business creating and selling websites if you choose. And Domains can also be purchased at WA, which also results in commissions.
With Home Business Academy, website hosting is extra, and themes are supplied by the host they use, Go Daddy. No commission bonus is paid. However, you could make commissions by promoting Get Response which is their preferred autoresponder, and you do need this to set up your funnels properly.
There are quite a few upsells in Home Business Academy and you only get paid commissions on what you own. With Wealthy Affiliate there are Three levels, Starter (Free), Premium ($49 per month) and Premium Plus ($99 per month), but you get paid commissions on what you sell. If you are a free member you commissions are set at a lower percentage.
The most obvious difference when it comes to the Home Business Academy Versus Wealthy Affiliate is the cost. HBA is double the cost of WA. But platforms have a well proven system for creating successful businesses. But, for the person creating a new business, the WA model is more cost-effective to start with.
Both platforms have extensive training and weekly training, but as Wealthy Affiliate has been around longer, their training library is a lot bigger.
Each platform has various other tools included with their memberships.
Wealthy Affiliate has site comments (you can get paid to comment on other member's sites), Keyword tool, top-notch hosting for your websites, content platform including images for your posts, affiliate platform with a comprehensive list of affiliates in various different niches, support from the owners and other member's, classes in just about any topic relating to internet marketing.
The Home Business Academy has a funnel builder, HBA Freedom Launchpad (extensive training to get new member's into HBA with funnels included), the Ultimate Email and Traffic Swipe File (additional fee) to help you build your email list, Financial Literacy Academy which is an additional product,
Wealthy Affiliate university Pros And Cons
Pros:
Wealthy Affiliate is Half the Cost
Free hosting for up to 50 Sites
Support Is second to none
All the tools you need to build an online business included
Takes a while before your start earning, as you need to build up your website first
Cons:
No autoresponder and not much training on building a list
More competitive to sell than HBA
No C Panel, but support will sort any issues you have with regard to this
A bit overwhelming as so much training to get through
The Home Business Academy Pros And Cons
Pros:
You start building your list straight away
You can start earning fairly quickly
Great funnels set up ready for you to use
80% Commissions
Very detailed training
Easier to sell than Wealthy Affiliate as less competitive
Cons:
Twice the cost
Business is a landing page with a sales funnel and not a website, so you need to send traffic continuously
Quite a learning curve to make a good-looking funnel if you don't want to use theirs
Must own all the products to qualify for commissions on those products
Are Wealthy Affiliate And The Home Business Academy Legit?
Both these products are legit products and anyone who buys either product will be able to create their own businesses. The value in both these products is outstanding.
I personally favor Wealthy Affiliate a little more, as I have been a member longer and the cost is lower. It also delivers a bit more bang for the buck than The Home Business Academy, although it is easier to sell Home Business Academy memberships for some reason.
Both platforms are good products and it comes down to how you want to make money, and the type of business model you prefer.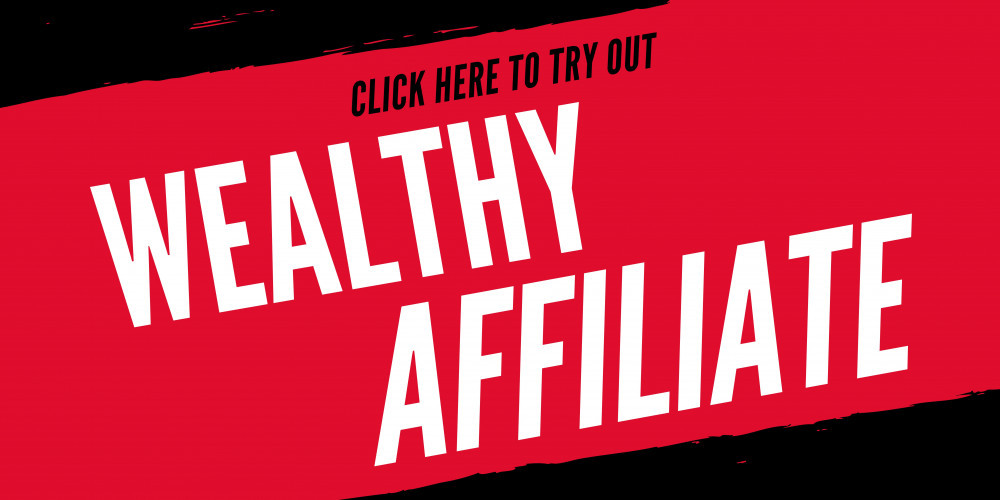 I like the idea of a high ranking website in google with a lot of quality content, verses a landing page with a sales funnel. When you build a solid foundation in the form of your website this is a great start to having a sustainable business for years to come.